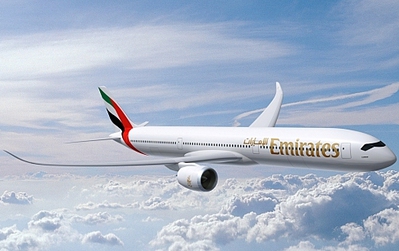 The A350 XWB
Photo: Airbus Image

Airbus
has commenced production of the latest
Airbus
product, the
A350 XWB, in Germany
.
The green light was jointly given at the company's
production plant in Stade
by
Airbus President and CEO Tom Enders, Executive Vice President Operations and Chairman of the Board of Management Airbus Germany Gerald Weber,
and
Parliamentary State Secretary and German government aerospace coordinator Peter Hintze
.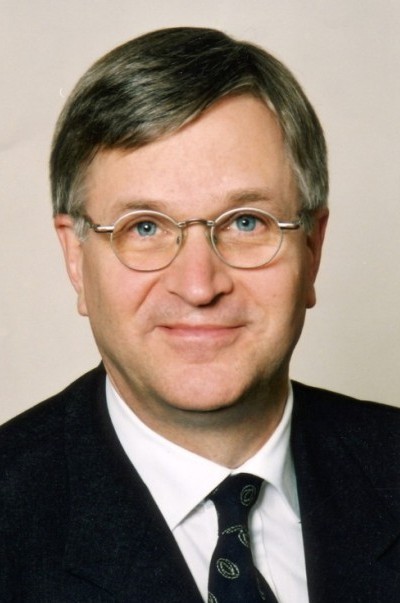 Peter Hintze, Parliamentary State Secretary and German government aerospace coordinator.
Photo: Federal Ministry of Economics and Technology, Germany
The first
German component
will also be one for the record books for its size.
Measuring almost
32 metres by 6 metres
, the upper wing shell is the largest integrated component ever to be built by Airbus from weight-saving
carbon fibre reinforced plastic (CFRP).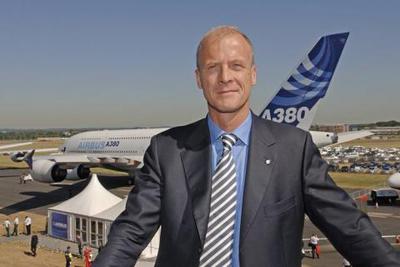 Thomas Enders, Airbus President and Chief Executive Officer.
Photo: Airbus
"The A350 XWB sets new benchmarks for the aviation industry and passengers. Advanced materials make the new Airbus the most economical and environment-friendly aircraft in its class. We are also applying these new standards to our production with facilities and machinery operating to the highest technology and quality standards. Thanks to this leading-edge production process, we are able to achieve a very high efficiency," says
Tom Enders
.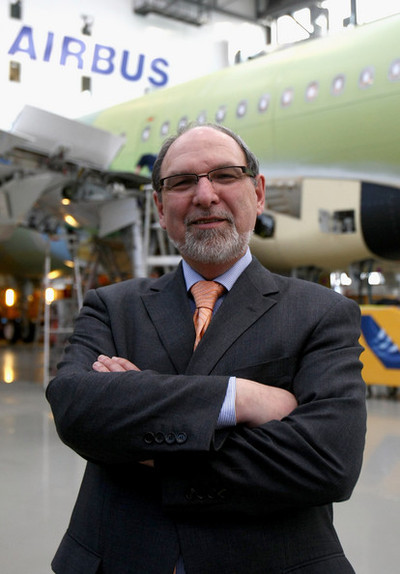 Gerald Weber, Executive Vice President Operations and Chairman of the Board of Management Airbus Germany.
Photo: Airbus
The upper wing shells will be built using advanced production processes at the 30,000 square meters production hangars in Stade.
For the first time automated tape-laying technology will be used not only for the carbon fibre but also for the lightning strike protection and fibreglass components.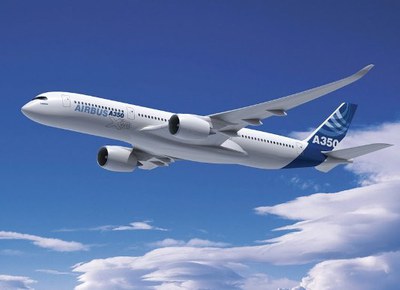 The A350 XWB
Photo: Airbus Image
The wing shell, measuring
31,6 m by 5,6 m
, will then undergo polymerisation in the autoclave. This high-tech oven is one of the largest facilities of its kind worldwide and can accommodate two wing shells simultaneously.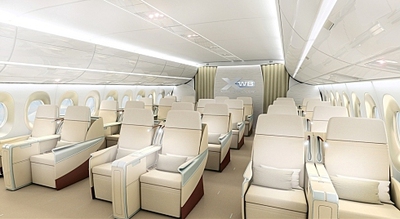 The A350 XWB
Photo: Airbus Image
In addition to laying the wing skin panels, the plant also produces the stringers (longitudinal stiffeners used in wing panels). In order to produce these components Airbus has for the first time set up a flow line production system which measures
140 metres in length
.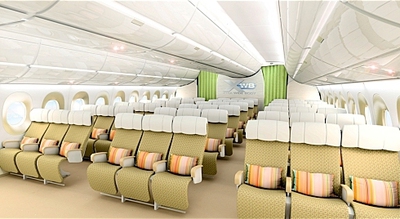 The A350 XWB
Photo: Airbus Image
Other innovations include an entirely new quality control system which now permits inspection of the external and internal surfaces of
CFRP components
of that size simultaneously.
The advanced plant also boasts the use of waterjet technology for edge trimming and a
high-precision automated conveyance system
in the production hall for large components.
In addition to producing the upper wing shells for the
A350 XWB
, the
Airbus Stade plant
builds the vertical tailplane and, for the first time,
CFRP
fuselage shells.
Approximately
100 employees
will work in
A350 XWB production
by the end of 2010.
This figure is expected to rise to around 500 when production reaches full capacity.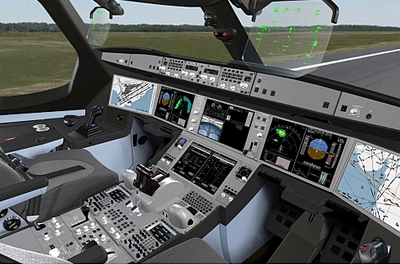 Cockpit of A350 XWB
Photo: Airbus Image

The Stade plant
also has its own dedicated combined heat and power unit. This unit not only generates electricity and heat for the hangars: the emissions are used as inert gas for the autoclave and ensure fire protection. This means energy exploitation of the power unit is an exceptional 100 percent.
The A350 XWB
is a new family of widebody airliners (
A350-800, A350-900
and
A350-1000
) for which
Airbus
currently has
528 confirmed orders.

With an airframe made of 53 percent lightweight carbon fibre composites, the aircraft has enormous fuel-saving potential.
Final assembly of the
A350-900
is scheduled to start in 2011, with first delivery expected in 2013.
31 August 2010
http://www.airbus.com/en/presscentre/pressreleases/press-release/detail/german-airbus-a350-xwb-production-commences/
Gerald Weber
Executive Vice President Operations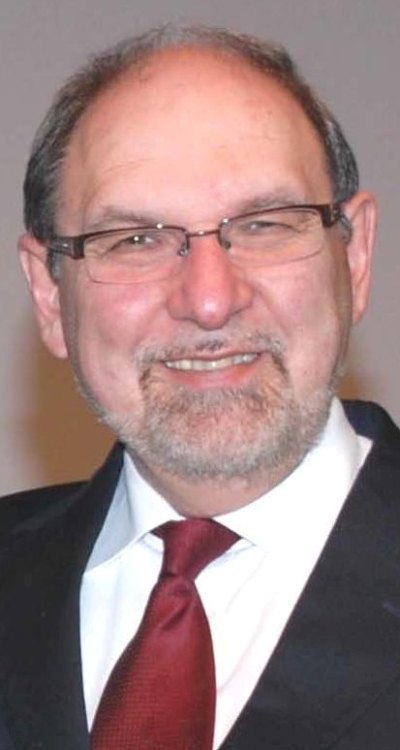 Gerald Weber, Executive Vice President Operations and Chairman of the Board of Management Airbus Germany.
Photo: Aerotec
Gerald Weber was appointed Executive Vice President Operations in April 2007, and as such oversees all the engineering, manufacturing and IT activities across the entire Airbus organisation.
Mr Weber has also been appointed a member of the Airbus Executive Committee.
Until recently, he was Head of Truck Production Creation (4P) and Member of the Board "Commercial Vehicles" at DaimlerChrysler AG.
Mr Weber apprenticed as a tool-maker and graduated from Stuttgart University in 1977 with a diploma in mechanical engineering.
He obtained a PhD in mechanical engineering at the Fraunhofer Institute for Production-techniques and Automation (IPA), Stuttgart in 1982.
Mr Weber began his professional career with Audi AG in 1982 as Senior Manager production-methods and logistics, before joining Autolatina in 1987 as General Manager of the Volkswagen-Taubate plant in Brazil.
In 1990, he became Director of Central manufacturing-engineering for Powertrain projects at Volkswagen, Wolfsburg.
In 1991, Mr Weber was nominated Member of the Board for Technical Affairs at Skoda, Czech Republic, a position he held until 1996 when he returned to Volkswagen as General Manager and head of the Wolfsburg plant.
In 1999 Mr Weber moved to A.T. Kearney as Vice President " Automotive practice".
He joined DaimlerChrysler AG as Head of Business Unit, Powersystems in 2002.
He was then nominated Head of DaimlerChrysler AG Truck Product Creation (4P) in 2004.
Gerald Weber was born in Schwäbisch Gmünd, Germany in 1949.
He is married with one daughter.
Holding a PPL-A-License, he enjoys flying single-engine aircraft.
Thomas Enders
President and Chief Executive Officer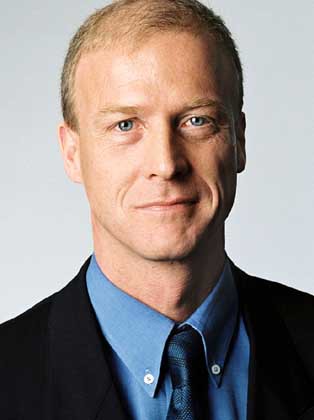 Thomas Enders, President and Chief Executive Officer
Photo: Airbus
Thomas Enders (1958) is CEO of Airbus (2007).
He is a member of the EADS N.V. Executive Committee since 2000 and President of the German Aerospace Industry Association (BDLI) since 2005.
He works in the aerospace & defense industry since 1991.
Prior to joining industry, he worked in the German Ministry of Defense and in various foreign policy think tanks.
Mr. Enders studied Economics, Political Science and History at the University of California and the University of Bonn where he received a doctorate.
http://www.airbus.com/en/corporate/people/management/
ASTROMAN Magazine – 04.07.2010

Spirit AeroSystems and Airbus open high-tech facility in Kinston, N.C
.
http://www.astroman.com.pl/index.php?mod=magazine&a=read&id=754
ASTROMAN Magazine – 23.01.2010

Airbus achieves record aircraft deliveries in 2009
http://www.astroman.com.pl/index.php?mod=magazine&a=read&id=648