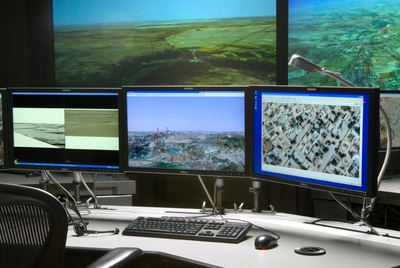 Universal Control System (UCS)

Photo: Raytheon
WALTHAM, Mass., March 1, 2010 -
Raytheon Company
(NYSE: RTN) has appointed
William F. Kiczuk
to the position of
chief technology officer and vice president
, reporting to
Mark E. Russell, the company's vice president of Engineering, Technology and Mission Assurance
.
William F. Kiczuk


Photo: Raytheon
In this role,
Kiczuk
will be responsible for developing and executing an integrated technology and research strategy for the company.
He will chair the company's technology leadership team, which oversees
Raytheon
's collective research collaboration and technology opportunities.
He will also represent the company on outside councils regarding technology and the defense industry.
"Bill leads with a deep understanding of our technologies from complex systems to components," said
Russell
.
"As CTO, he'll leverage this broad domain knowledge to align Raytheon's world-class people and technology as we continue to meet our customers' most pressing needs."
Kiczuk is a Raytheon senior principal engineering fellow with nearly 30 years' experience with the company
.
He joins the corporate team from
Raytheon Integrated Defense Systems
where he had been
technical director and director, Strategic Architectures
, since 2003.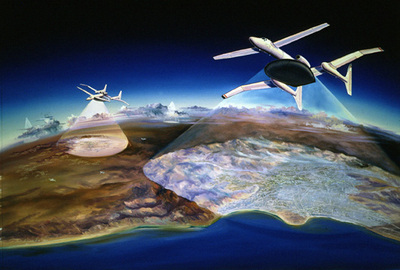 HALO. The High Altitude Long Operation Network (HALO) can provide metropolitan broadband wireless services at lower cost, with increased flexibility and improved quality of service.

Photo: Raytheon
Prior to that,
Kiczuk
held technical leadership positions at
Raytheon Network Centric Systems
where he was director of technology development efforts for the
Future Combat Systems
program and served as technical director of the
Integrated Land Combat System
department.
Raytheon Company
, with 2009 sales of
$25 billion
, is a technology and innovation leader specializing in defense, homeland security and other government markets throughout the world.
With a history of innovation spanning 88 years,
Raytheon
provides state-of-the-art electronics, mission systems integration and other capabilities in the areas of sensing; effects; and command, control, communications and intelligence systems, as well as a broad range of mission support services.
With headquarters in
Waltham, Mass
.,
Raytheon
employs 75,000 people worldwide.
Contact:
Jon Kasle
781.522.5110 (office)
Jon_kasle@raytheon.com
SOURCE Raytheon Company
http://raytheon.mediaroom.com/index.php?s=43&item=1507&pagetemplate=release
http://www.raytheon.com/newsroom/feature/rtn10_kiczuk/
Featured Case Study
Launching Six Sigma to Drive a Common Culture and Improve Productivity for a Global Defense Provider
Client

A major aerospace and defense provider headquartered in the U.S., with 80,000 employees located around the world.
Business need
As a result of several major mergers and acquisitions in the late 1990s, the client was transformed into one of the largest multi-business aerospace and defense firms in the world, with a combined workforce of more than
80,000 employees
.
The resulting cultural, financial and operational issues were significant.
•
Culturally
, the client's newly combined workforce came from several major legacy organizations that who brought with them deeply embedded work cultures, different ways of talking about similar concepts and experience with various operating models and organizational structures.
•
Financially
, generating sufficient cash flow to service the sizable debt generated through the client's acquisitions posed a significant challenges.
•
Operationally
, the client's declining program performance and resulting client satisfaction issues caused the client's stock price to plummet.
The client's long-term success would largely depend on how well the newly acquired businesses could be integrated and predictability of performance could be improved.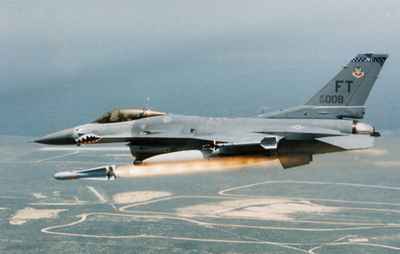 Maverick AGM-65. AGM-65 Maverick launched from an F-16 fighter.

Photo: Raytheon
In 1999, the client's leaders and their teams addressed these challenges by benchmarking other companies and leveraging internal best practices to help them design a unique approach to Six Sigma and lean manufacturing.
The result was a
Six Sigma
process designed to create a common customer-focused culture, improve productivity, integrate operations, reduce debt and unite the company.
These objectives would only be realized if Six Sigma were supported by a learning solution that was equally encompassing, powerful and ambitious.
How we helped
To implement Six Sigma, the client employed a multi-phased approach.
In the first phase, the client relied on a consortium of Six Sigma, lean and change management experts to roll out its Six Sigma initiative among leaders and to train a select group of
Six Sigma Black Belt experts.

In the second phase, the client employed
RPS
to:
• Design and deploy a Six Sigma Green Belt program that would to deliver training to all of the client's employees; and
• Assume responsibility for further customizing and evolving the Black Belt expert training.
RPS
collaborated with the client to create a Six Sigma learning solution that blended web-based and classroom learning.
To enhance the relevancy of the learning experience,
RPS
ensured that the curriculum drew upon real-life issues and lessons learned within the client's organization.
The curriculum was also supported a full complement of electronic performance support tools.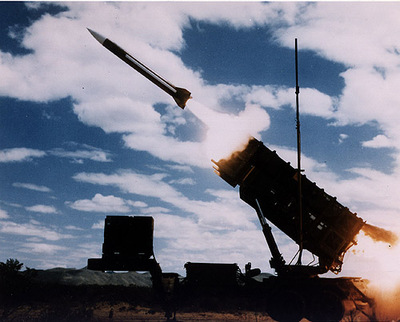 Patriot Launch


Photo: Raytheon

RPS
has integrated a variety of dynamic, discovery-based learning strategies in the
Six Sigma
training, which are aimed at fully immersing participants in the process, including applied and interactive experiential learning, simulations, case studies, and follow-up projects to immediately apply and hone new competencies and knowledge in a particular area.
This layered learning has built on the discovery process in order to help employees think differently about solving complex business problems and creating innovative solutions by using traditional
Six Sigma
tools and principles in a non-traditional ways.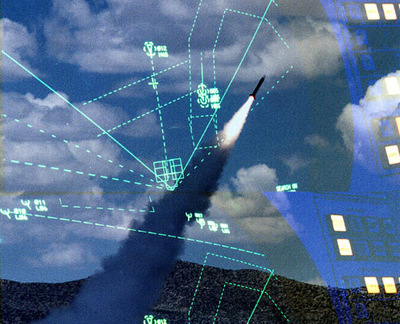 Patriot Launch

Photo: Raytheon
Through these interactions, participants have formed stronger social networks crossing business boundaries, and they have become part of the largest community of practice in the client's organization.
Business results
Recognition of
Six Sigma
as a powerful tool for improvement has grown along with its impact on the client's organization.
RPS has played a key role in establishing
Six Sigma
as an important competency within the client's organization.
Since 1999, more than
1,300 Black Belt experts
and
57,000 Green Belt specialists
have been trained.
These practitioners now readily apply this knowledge to improve program performance, generate value for customers and accelerate growth.
Six Sigma
provided the foundation for creating a common culture within the client's organization.
Between 1999 and 2004, the client's net debt dropped from almost
US$13 billion to US$4 billion
, and its sales per employee increased from
US$175,000 to nearly US$250,000
.
During that period, the client's stock price increased nearly 40%.
Many of the client's customers have seen dramatic improvements in both schedule and quality of products and services delivered.
And the client now uses its
Six Sigma
approach as a discriminator in the marketplace, attracting students from partnering organizations, customers, and external businesses.
From 2004 to 2006, more than 25 of the client's customers have sought the client's
Black Belt certification
.
In 2004 the client received awards from
Chief Learning Officer
magazine and
Brandon Hall
recognizing the impact its
Six Sigma
approach has had on the organization's performance.
http://www.raytheon.com/businesses/other/rps/case_studies/index.html
Mark E. Russell
Vice President of Engineering,
Technology and Mission Assurance
Mark E. Russell
is vice president of Engineering, Technology and Mission Assurance for Raytheon Company.
He assumed the position in July 2008, and was elected a company officer in June 2008. Raytheon Company (NYSE: RTN), with 2009 sales of $25 billion, is a technology and innovation leader specializing in defense, homeland security and other government markets throughout the world.
With headquarters in
Waltham, Mass., Raytheon
employs
75,000
people worldwide.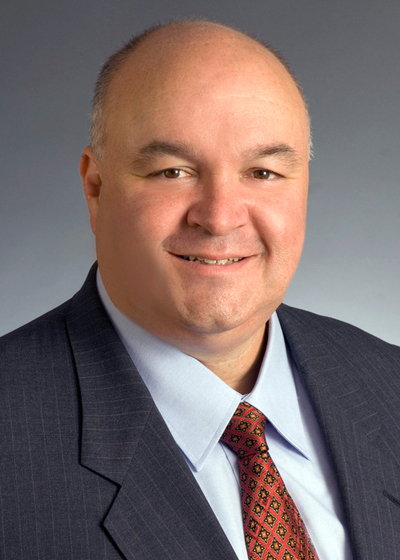 Mark E. Russell,

Vice President of Engineering, Technology and Mission Assurance.
Photo: Raytheon

Russell
guides the company's vision and provides corporate leadership in the strategic areas of technology and research, engineering, operations, performance excellence, programs security,
Raytheon Six Sigma and Mission Assurance.

He is responsible for 45,000 world-class people working on more than 8,000 programs.
Prior to leading Raytheon's engineering organization,
Russell
was
vice president of engineering for Raytheon's Integrated Defense Systems (IDS) business.

In this role, he was responsible for leading IDS' engineering activities, including the capture and management of technology and advanced programs; coordination of strategic architecture initiatives; development and production of advanced semiconductor products at Raytheon RF Components; continuous improvement of processes and tools; and product development.
Russell
has worked in design engineering, operations, field testing, and project and program management for
state-of-the-art radar
, missile and communication systems including
Patriot, HLDA1, Wide Band Gap Semiconductor (WBGS), Terminal High Altitude Area Defense (THAAD) System, Joint Land Attack Cruise Missile Defense Elevated Netted Sensor (JLENS), Sea-Based X-Band Radar (SBX), Cobra Judy Replacement, Upgraded Early Warning Radar (UEWR)
and the
DDG 1000 destroyer.

He has overseen the management of production facilities, including the
Advanced Products Center
and
Raytheon RF Components
.
He has also served as director of surface radar engineering, and the
Radar Design
and
Electronics Center for Raytheon's Electronic Systems business
, and he has expertise in the development of microwave systems and components.
Russell
has published 16 peer-reviewed papers on active electronically steered arrays and radar systems, missiles, photonic technology, solid-state transmitters and communications systems.
He holds
36 patents
in the areas of microwave and millimeter wave components, high-range resolution radar applications and missile seekers.
Outside of Raytheon,
Russell
provides leadership on the
Board of Directors of the National Action Council for Minorities in Engineering and Valeo Raytheon Systems.

He is involved in the
University of Massachusetts
K-16 Engineering Collaborative and the
National Science Foundation's Engineering Research Center for Collaborative Adaptive Sensing of the Atmosphere (CASA)
, and he is Raytheon's campus executive for the University of Massachusetts.
Russell
graduated from the University of Massachusetts Lowell with a bachelor's degree in electrical engineering.
He joined
Raytheon
after graduation, and then attended the University of Massachusetts Amherst under the
Raytheon Advanced Study
scholarship program, earning a master's degree in electrical engineering.
The universities have both honored
Russell
for his career accomplishments with distinguished alumni recognition.
Russell
has completed several
Raytheon management programs
, including the
Executive Leadership Summit
and
Business Leadership Program
, and is a qualified
Raytheon Six Sigma Specialist
.
Russell
is a member of the
Institute of Electrical and Electronics Engineers (IEEE)
and the
American Institute of Aeronautics and Astronautics (AIAA).

http://www.raytheon.com/ourcompany/rtnwcm/groups/public/-documents/profile/bio_russell.pdf