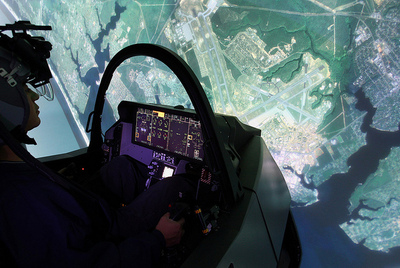 F-35 Lightning II Full Mission Simulator (FMS). The Joint Strike Fighter FMS includes a high-fidelity 360-degree visual display system and a reconfigurable cockpit that simulates all three aircraft variants for U.S. and international partner services.
Courtesy of Lockheed Martin
San Diego, USA - April 21st, 2011
Michael Feeley
has been named
vice president and general manager of Lockheed Martin's
(NYSE: LMT)
San Diego site for its Mission Systems and Sensors (MS2) business.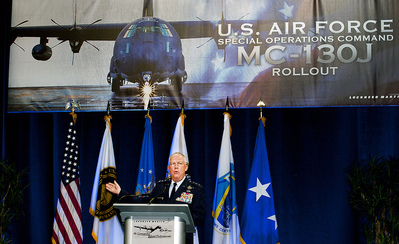 March 29, 2011 – At a ceremony in Marietta, Ga., senior U.S. Air Force Special Operations Command leaders, aircrews and Lockheed Martin leadership watched the rollout of the first MC-130J Combat Shadow II. Lt. Gen. Donald C. Wurster, commander, Air Force Special Operations Command, was the keynote speaker.
Courtesy of Lockheed Martin

Feeley
also will serve as
vice president of Command, Control, Communications, Computers and Intelligence within MS2's Undersea Systems business area.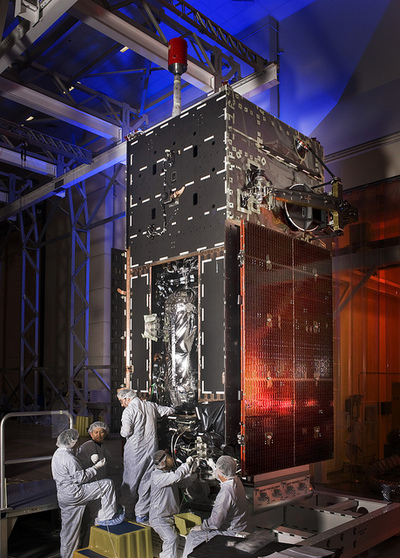 SBIRS GEO-1. Lockheed Martin engineers complete final factory work on the first SBIRS geosynchronous (GEO-1) spacecraft at the company's Sunnyvale, Calif., facility.
Courtesy of Lockheed Martin
"Mike has been instrumental in furthering our company's leading position in the open architecture computing domain and in extending this innovative business model across multiple platforms in the U.S. and allied navies," said
Denise Saiki, vice president of Lockheed Martin's Undersea Systems.
"A former Navy officer, he brings extensive customer knowledge and expertise to this important position."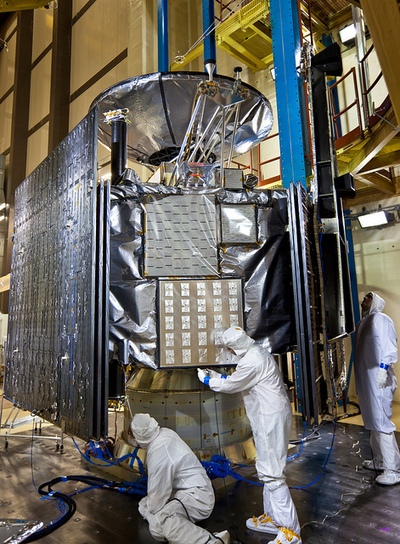 Juno Spacecraft After Acoustics Test. In this photo taken on Jan. 26, 2011, the Juno spacecraft had just completed acoustics testing at Lockheed Martin Space Systems in Denver, Colo. The test simulated the acoustic and vibration environment the spacecraft will experience during launch. The photo shows Lockheed Martin technicians inspecting the spacecraft and science instruments just after the test. All three solar array wings are installed and stowed and the large high gain antenna is in place on the top of the avionics vault.
Courtesy of Lockheed Martin

Feeley joined Lockheed Martin in 1998
, serving in a number of leadership positions within program management and business development.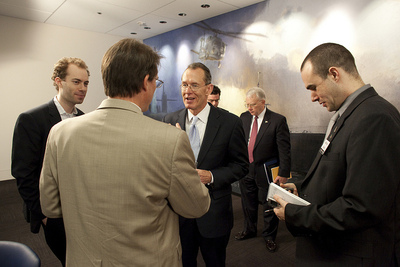 Robert J. Stevens, Chairman and Chief Executive Officer of Lockheed Martin, at the 2010 Lockheed Martin Media Day.
Courtesy of Lockheed Martin
In his most recent assignment,
he led the business development team for the Undersea Systems business
.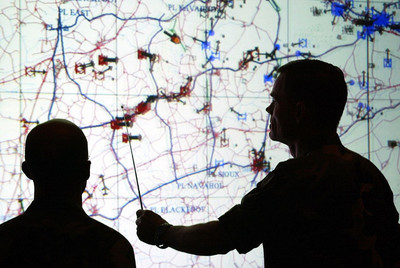 Warfighter's Simulation (WARSIM).
Courtesy of Lockheed Martin

His Navy career
spanned
27 years
and included assignments as
Commanding Officer, USS Phoenix (SSN 702)
and
Commodore, Submarine Squadron 3.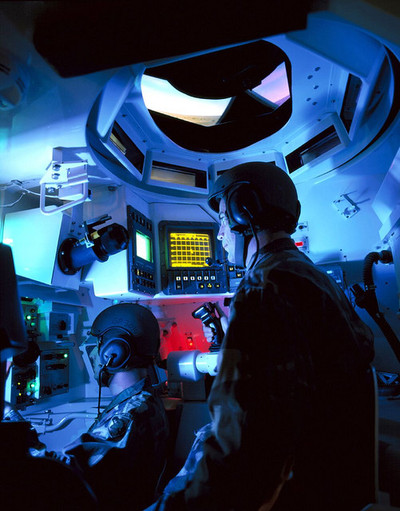 Close Combat Tactical Trainer (CCTT).
Courtesy of Lockheed Martin

Feeley
served multiple tours in headquarters staffs including those of the
Chief of Naval Operations, Chief of Naval Personnel
and
Chairman of the Joints Chiefs of Staff.

Feeley is a graduate of the United States Naval Academy
.
Headquartered in Bethesda, Md., Lockheed Martin
is a global security company that employs about
126,000 people worldwide
and is principally engaged in the research, design, development, manufacture, integration and sustainment of advanced technology systems, products and services.
The Corporation's 2010 sales from continuing operations were
$45.8 billion.

Media Contact:
Lindsay Becker
703-789-7114 mobile
lindsay.e.becker@lmco.com
www.lockheedmartin.com/ms2
Source: Lockheed Martin
http://www.lockheedmartin.com/news/
About Lockheed Martin Mission Systems & Sensors (MS2)
Lockheed Martin Mission Systems & Sensors (MS2) provides systems engineering, software development and complex program management for global security, civil and commercial markets
.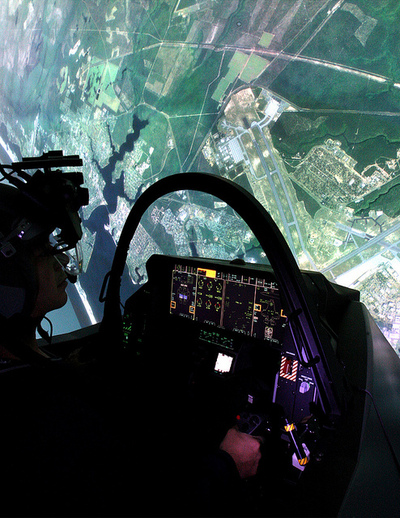 The Joint Strike Fighter FMS includes a high-fidelity 360-degree visual display system and a reconfigurable cockpit that simulates all three aircraft variants for U.S. and international partner services.
Courtesy of Lockheed Martin

MS2 executes nearly 500 programs for the U.S. Navy, Coast Guard, Air Force, Army and Marine Corps
, as well as
industrial, research
and
medical customers in
50 nations
.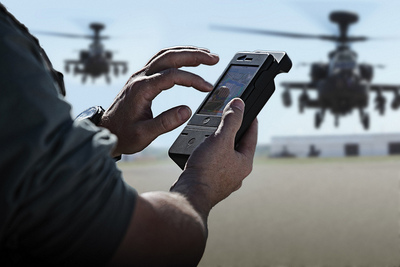 The MONAX™ System offers Persistent Wireless Broadband Communications Network for the Battlefield.
Courtesy of Lockheed Martin

MS2 has established 48 business partnerships in 35 countries worldwide
.
Areas of growth include providing
defense-proven solutions
for international customers,
laser applications in defense
and
commercial markets, supply chain management, renewable energy, train control
and
port security.

Lockheed Martin's SLICE® technology opens up a new set of options to commercial and military uses. Ship operators want small, affordable vessels that perform at high speed in high seas. SLICE® technology fulfills all of these requirements. The key to this innovation is reduction of wave-making drag, which is accomplished by the introduction of four teardrop-shaped submerged hulls supported by short struts. SLICE® technology has been proven by the SeaSLICE prototype, which is only 105-feet long and 52-feet wide but is as stable in rough seas as a 350-foot conventional mono-hull ship.
Courtesy of Lockheed Martin

MS2 employs
more than
15,000 people in the U.S., Canada, Mexico, Taiwan, Japan, United Kingdom, Germany
and
Australia
.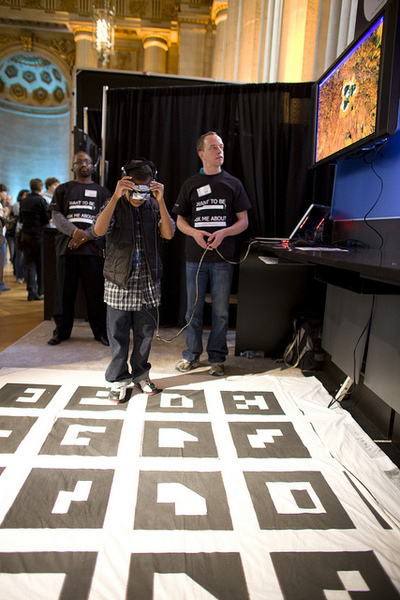 USA Science & Engineering Festival.
Lockheed Martin's Preview Event for the USA Science & Engineering Festival on October 21, 2010 in Washington, District of Columbia, US.
Courtesy of Lockheed Martin

Computer systems, software and hardware engineering professionals
comprise the largest segment of our workforce, followed by production, professional and other support specialists.
History
2010
Lockheed Martin Mission Systems & Sensors represents the realignment of two prior standalone businesses in Electronic Systems, the former Maritime Systems & Sensors and Systems Integration – Owego.
2003
Lockheed Martin Maritime Systems & Sensors formed.
1998
Lockheed Martin Naval Electronics and Surveillance Systems formed.
1998
Federal Systems – Owego becomes Lockheed Martin Systems Integration – Owego.
1996
Lockheed Martin strategically combined with Loral's defense electronics and systems integration businesses, and the Owego site became Lockheed Martin Federal Systems – Owego.
Source: Lockheed Martin Mission Systems & Sensors (MS2)
http://www.lockheedmartin.com/ms2/about.html
ASTROMAN Magazine - 2010.12.19

Lockheed Martin F-35 Program Achieves Overall 2010 Flight Test Target
http://www.astroman.com.pl/index.php?mod=magazine&a=read&id=860
ASTROMAN Magazine - 2009.12.05

Lockheed Martin-Microsoft Agreement to Bring Better Training to Warfighters
http://www.astroman.com.pl/index.php?mod=magazine&a=read&id=610