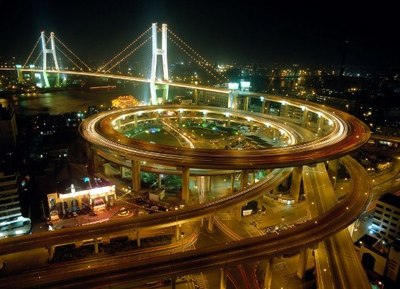 China, Shanghai, night.
Photo courtesy of blogspot.com
Shanghai, China - 12 April 2011
GroupM Knowledge - Hurun Wealth Report 2011
• One Person in Every 1400 in China has at least 10 Million Yuan

• China has 960,000 individuals with personal wealth of 10 million Yuan, up 9.7% on 2010

• Beijing home to 170,000 millionaires

• 42% live in Eastern China

• 55% are business owners, 20% property speculators, 15% stock market gurus and 10% salaried executives

• China has 60,000 super-rich with 100 million Yuan, up 9.0% on 2010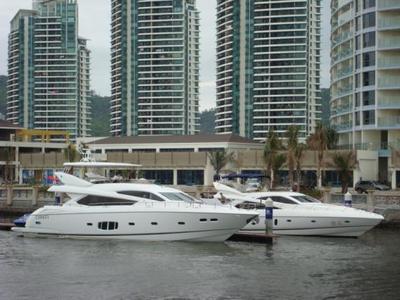 Selling boats in China is like triggering the first domino: Once one buys a yacht, it will set a trend among friends.
Courtesy of Sunseeker China

Hurun Report
, renowned for its annual '
China Rich List'
, today released the
GroupM Knowledge - Hurun Wealth Report 2011
, detailing the
number of millionaires broken down by region across China
.
This is the
third year of the report
.
The GroupM Knowledge - Hurun Wealth Report 2011
is released in association with
GroupM Knowledge
, the knowledge management arm of
GroupM
, the world's number one media investment management operation.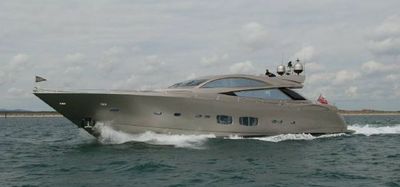 Sunseeker China has sold the Sunseeker Predator 108 Special Edition to Dalian Wanda Group. The Sunseeker Predator 108 yacht is famous for its frequent appearances in James Bond movies.
Courtesy of Sunseeker China

China has 960,000 'millionaires' with personal wealth of 10 million Yuan or more (GBP 950,000/ EUR 1.1 million/ USD 1.5 million), up 85,000 individuals or 9.7% year on year
.
In 2009, there were
825,000 millionaires
, growing last year to
875,000
.
"For most luxury brands, the Chinese luxury consumer is now Number One: either representing the biggest market share or the fastest-growing," says
Rupert Hoogewerf, Chairman and Chief Researcher of Hurun
Report, a leading luxury business magazine in China
.
"The GroupM Knowledge - Hurun Wealth Report 2011 provides an insight into how wealth is spread around the country."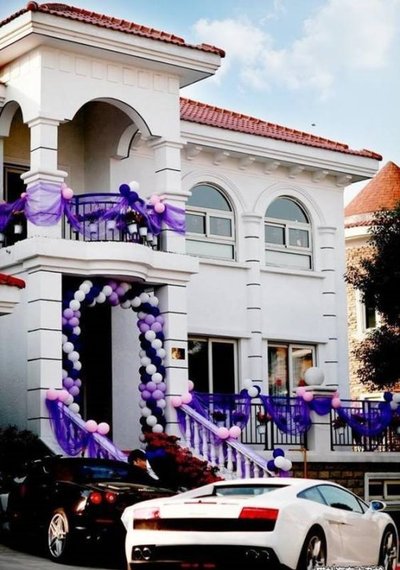 Super Rich Wedding in China.
Photo courtesy of blogspot.com

Lucy Zhang, Futures Director of GroupM Knowledge
, says that luxury consumption will remain the main driver of consumer market growth in China in the next 5 years.
The burgeoning wealthy elite and their transforming consumption pattern fuel the prosperity of luxury industry.
It has never been more important to understand the real rich people here.
Rising property prices and a fast-growing
GDP
have been the key drivers for the growth in the number of these millionaires.
Property prices in 2010 rose across the country by
13.7%
according to a government report, with luxury property prices rising even faster.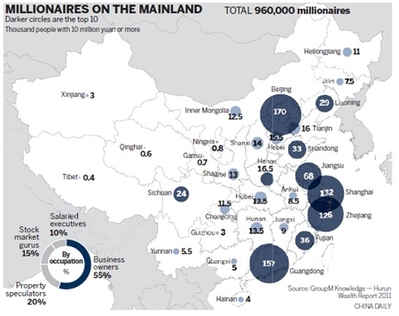 Courtesy of GroupM Knowledge / China Daily

Of the 960,000 millionaires, 55% derived their wealth from their private business.

20% are property speculators, who have ridden the fast hike in home prices.

15% are stock market gurus, who are also the youngest with an average age of 38.

The remaining 10% are high earning salaried executives.

The Chinese millionaire is born in 1972, and today is 39 years, a full fifteen years younger than their Western counterparts.

30% of the millionaires are female.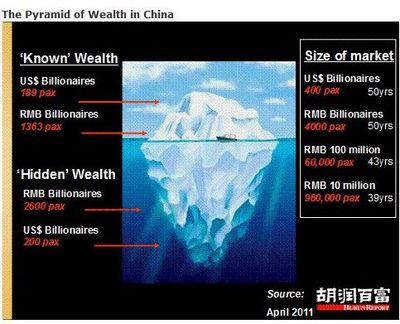 The Pyramid of Wealth in China.
Courtesy of GroupM Knowledge
"China's millionaires are fast becoming sophisticated and aspire towards higher social status" said
Rupert Hoogewerf
.
"Four out of five millionaires, for example, are thinking of sending their children to study overseas, with the US and UK their preferred destinations. The richer they are, the younger they seem to want to send their children overseas."
60,000 Super Rich
China has 60,000 'super rich' with 100 million Yuan or more, up 9.0% on last year.

Beijing leads the way with 10,000 individuals followed by Guangdong with 9,000 and Shanghai with 7,800.

The average age of the super rich is 43 years.

These super rich tend to own three properties, five luxury watches and four cars.

There has been a surge of interest in drinking fine wines and collecting art, especially Chinese classical art.

This year they are looking to add a holiday home, with Sanya their destination of choice.

Hidden Wealth
"There is still a great deal of hidden wealth in the Chinese economy," said
Rupert Hoogewerf
.
"We estimate there to be 4000 Renminbi billionaires in China, with only a third making the Hurun Rich List."
Methodology
The GroupM Knowledge - Hurun Wealth Report
is designed to identify the number of individuals in
Mainland China
with personal wealth of more than
10 million Yuan
and individuals with more than
100 million Yuan
, broken down
across the country by region
.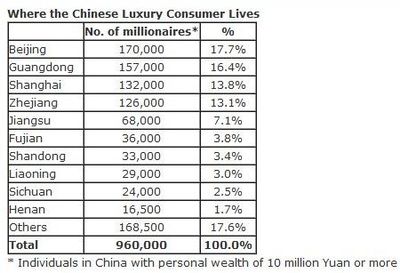 Courtesy of GroupM Knowledge
Unlike other wealth reports, the report takes into account all private wealth, including privately-held businesses, private residences and investable assets.
The Hurun Research Institute
carried out the research using both a
'bottoms-up'
and
'top-down' approach
.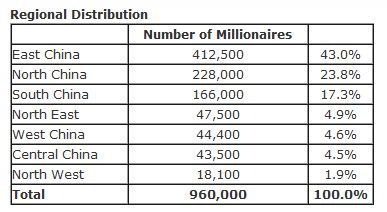 Courtesy of GroupM Knowledge
For the
'bottoms-up' approach
, the Institute looked at the number of key investment and spending indicators of
Mainland Chinese
.
These included the number of individual properties by region
worth 5 million yuan
and
10 million yuan
, the number of
luxury cars purchased
in the last three years costing
500,000 yuan or more
, the number of
high bracket income tax payers, company registered capital
, etc…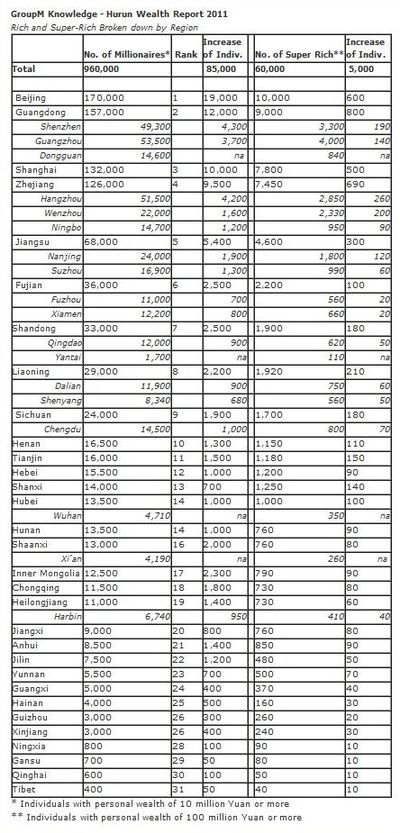 Courtesy of GroupM Knowledge
For the
'top-down' approach
, the Institute applied the
Gini coefficient
measuring income distribution to the
2010 China GDP
and
2009 China GNP.

Hurun Report
would like to thank the many people involved who made this report possible including
Soufun.com
and
eHouse
.
Source: GroupM Knowledge - Hurun Wealth Report 2011
http://old.hurun.net/listreleaseen548.aspx
ASTROMAN Magazine - 2011.01.02

China: 'Godfather' of yachts rules the high seas
http://www.astroman.com.pl/index.php?mod=magazine&a=read&id=868