Shell
. We provide transport fuel to around 10 million customers each day through our 44,000 service stations worldwide. We are working to deliver cleaner burning and more efficient fuels. Our products and services are also designed to meet the needs of businesses - from the construction industry to aviation, chemicals to shipping.
Photo courtesy of Shell
Bonn, Germany - February 21, 2011

Microsoft
and
T-Systems
have signed a major five-year deal that will allow
Shell employees to work together online globally
.
Shell
will buy
SharePoint services
dynamically via the internet to increase flexibility at work and to reduce costs.
Shell is already using SharePoint as a collaboration platform
.
With a target date of
April 2011, T-Systems
is now preparing to provide
Shell employees
a customized version of the
Microsoft SharePoint
solution virtually, from its own data center.
Doing so will take
Shell staff
to the next level of collaboration, by offering an enterprise-wide capability to
work virtually in the cloud from anywhere at any time.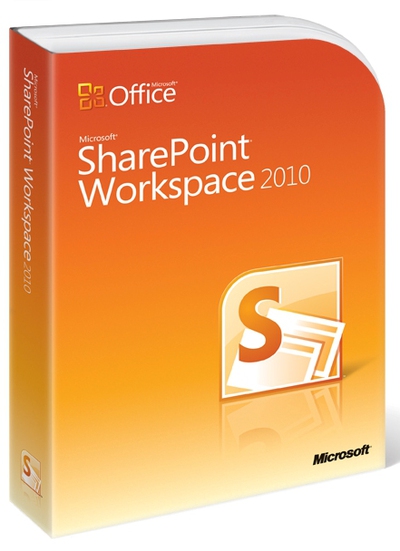 the Microsoft SharePoint
Photo courtesy of Microsoft
"For us as a globally operating company, SharePoint is a key instrument for smooth cooperation in projects with decentralized teams. This joint solution will allow us to appreciate considerable cost reductions and greater flexibility," said
Shell's VP IT Services Jay Crotts
.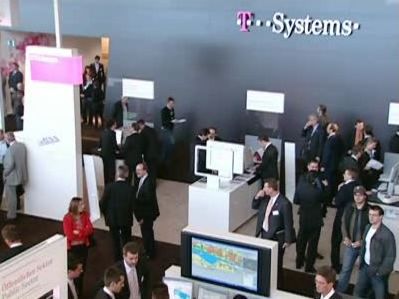 Photo courtesy of T-Systems

Microsoft
and
T-Systems
are working jointly on the project, with
Microsoft SharePoint
providing a central platform for various applications such as document and content management as well as organization and collaboration in project work.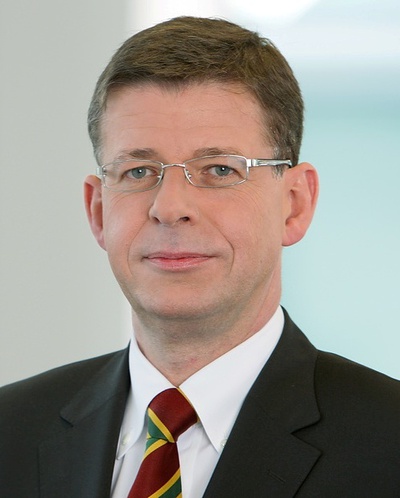 Reinhard Clemens, member of the Deutsche Telekom Board of Management and CEO of T-Systems.
Photo courtesy of T-Systems

Reinhard Clemens, member of the Deutsche Telekom Board of Management and CEO of T-Systems
said.
"This is a significant addition to our current contract and puts Shell at the forefront of innovation by combining the data security features of private clouds with the benefits of fully scalable public clouds."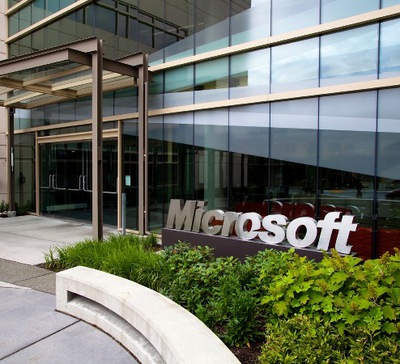 Entrance to Building 99 on the Microsoft Redmond Campus.
Photo courtesy of Microsoft
"Microsoft and T-Systems are now bringing together their strengths in SharePoint for Shell. It is highly significant for us that Shell, one of our largest SharePoint customers, is now receiving the application in a hybrid cloud, thus putting them at the top of the innovation tree in this area," said
Jan Piet van Roon, Global Client Director for Shell at Microsoft.


About Microsoft

Founded in 1975, Microsoft
(Nasdaq "MSFT") is the worldwide leader in software, services and solutions that help people and businesses realize their full potential.
About T-Systems

Drawing on a global infrastructure of data centers and networks,
T-Systems
operates
information and communication technology (ICT)
systems
for multinational corporations and public sector institutions.
On this basis,
Deutsche Telekom's corporate customers arm
provides integrated solutions for the networked future of business and society.
Some
45,300 employees at T-Systems
combine industry expertise with
ICT innovations
to add significant value to customers' core business all over the world.
The corporate customers unit generated revenue of around
EUR 8.8 billion
in the 2009 financial year.
SOURCE: Deutsche Telekom

http://www.telekom.com/dtag/cms/content/dt/en/596270?archivArticleID=992256
Reinhard Clemens

Member of the Board of Management at Deutsche Telekom AG responsible for T-Systems, Chief Executive Officer T-Systems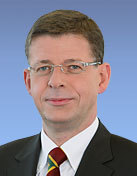 Reinhard Clemens
Photo courtesy
of T-Systems
Reinhard Clemens, born in 1960, has been the Member of the Board of Management at Deutsche Telekom AG.
At Board level he is responsible for T-Systems since December, 2007, and also hold the position of Chief Executive Officer (CEO) of T-Systems.
Mr. Clemens launched his career as General Manager of the Association for Industry Automation in 1990.
In 1994, Mr. Clemens began his career at IBM, holding various positions in sales, service and outsourcing until he left the company in 2001 to join Systematics AG.
There he served as member of the board of management responsible for sales.
In 2001, Mr. Clemens began working for EDS in Germany.
As the chairman of the executive board, he was responsible for sales, business operations and strategy in Central Europe.
Mr. Clemens graduated with a degree in electrical engineering from the RWTH Aachen University in Aachen, Germany, having also worked as a research assistant for the machine tool engineering chair at the same university.
SOURCE: T-Systems

http://www.t-systems.com/tsi/en/291334/Clemens-Reinhard?layoutId=29066
ASTROMAN Magazine - 2010.06.19

T-Systems and Alcatel-Lucent deploy industry-first commercial 100 Gbit/s link spanning optical and IP routing technologies

http://www.astroman.com.pl/index.php?mod=magazine&a=read&id=746
ASTROMAN Magazine - 2010.05.18

Modeling the World

http://www.astroman.com.pl/index.php?mod=magazine&a=read&id=720