Intel has made a number of software-related acquisitions of leaders in their respective industries that also rely on great silicon, including Wind River, Havok and now McAfee.
Photo: Intel Corporation
News Highlights:
• Purchase of all of McAfee's common stock for $48 per share in cash, valuing the deal at approximately $7.68 billion. McAfee will operate as a wholly-owned subsidiary, reporting into Intel's Software and Services Group.
• Acquisition enables a combination of security software and hardware from one company to ultimately better protect consumers, corporations and governments as billions of devices - and the server and cloud networks that manage them - go online.
• Intel elevates focus on security on par with energy-efficient performance and connectivity. The acquisition augments Intel's mobile wireless strategy, helping to better assure customer and consumer security concerns as these billions of devices connect.
• Intel has made a number of software-related acquisitions of leaders in their respective industries that also rely on great silicon, including Wind River, Havok and now McAfee.
SANTA CLARA, Calif., USA - August 19, 2010
Intel Corporation
has entered into a definitive agreement to acquire
McAfee, Inc
., through the purchase of all of the company's common stock at
$48 per share in cash
, for approximately
$7.68 billion
.
Both boards of directors have unanimously approved the deal, which is expected to close after
McAfee
shareholder approval, regulatory clearances and other customary conditions specified in the agreement.
The acquisition reflects that security is now a fundamental component of online computing.
Today's security approach does not fully address the billions of new Internet-ready devices connecting, including mobile and wireless devices, TVs, cars, medical devices and ATM machines as well as the accompanying surge in cyber threats.
Providing protection to a diverse online world requires a fundamentally new approach involving software, hardware and services.
Inside Intel
, the company has elevated the priority of security to be on par with its strategic focus areas in energy-efficient performance and Internet connectivity.
McAfee
, which has enjoyed double-digit, year-over-year growth and nearly 80 percent gross margins last year, will become a wholly-owned subsidiary of Intel, reporting into
Intel's Software and Services Group
.
The group is managed by
Renée James, Intel senior vice president, and general manager of the group
.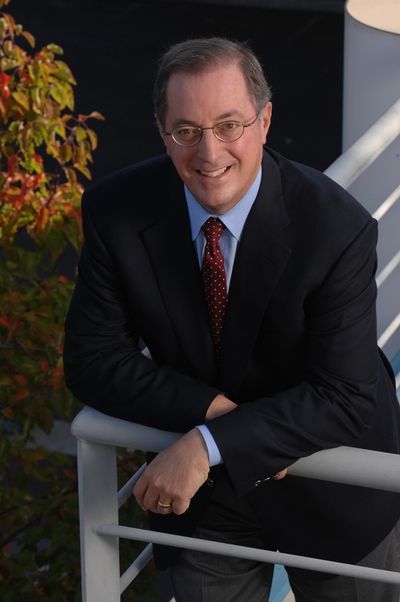 Paul S. Otellini, President and Chief Executive Officer of Intel Corporation.
Photo: Intel Corporation
"With the rapid expansion of growth across a vast array of Internet-connected devices, more and more of the elements of our lives have moved online," said
Paul Otellini, Intel president and CEO
.
"In the past, energy-efficient performance and connectivity have defined computing requirements. Looking forward, security will join those as a third pillar of what people demand from all computing experiences.
"The addition of McAfee products and technologies into the Intel computing portfolio brings us incredibly talented people with a track record of delivering security innovations, products and services that the industry and consumers trust to make connecting to the Internet safer and more secure,"
Otellini
added.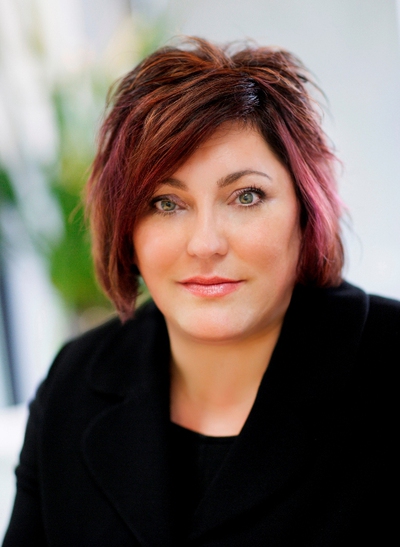 Renee J. James, Senior Vice President and General Manager, Software and Services Group for Intel Corporation.
Photo: Intel Corporation
"Hardware-enhanced security will lead to breakthroughs in effectively countering the increasingly sophisticated threats of today and tomorrow," said
James
.
"This acquisition is consistent with our software and services strategy to deliver an outstanding computing experience in fast-growing business areas, especially around the move to wireless mobility."
"McAfee is the next step in this strategy, and the right security partner for us,"
James
added.
"Our current work together has impressive prospects, and we look forward to introducing a product from our strategic partnership next year."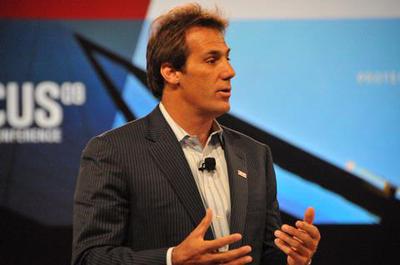 David DeWalt, President & Chief Executive Officer
of McAfee, Inc.
Photo: McAfee, Inc.
"The cyber threat landscape has changed dramatically over the past few years, with millions of new threats appearing every month," said
Dave DeWalt, president and CEO of McAfee.
"We believe this acquisition will result in our ability to deliver a safer, more secure and trusted Internet-enabled device experience."
McAfee
, based in
Santa Clara
and founded in 1987, is the world's largest dedicated security technology company with approximately
$2 billion
in revenue in 2009.
With approximately
6,100 employees, McAfee's
products and technologies deliver secure solutions and services to consumers, enterprises and governments around the world and include a strong sales force that works with a variety of customers.
The company has a suite of software-related security solutions, including end-point and networking products and services that are focused on helping to ensure Internet-connected devices and networks are protected from malicious content, phony requests and unsecured transactions and communications.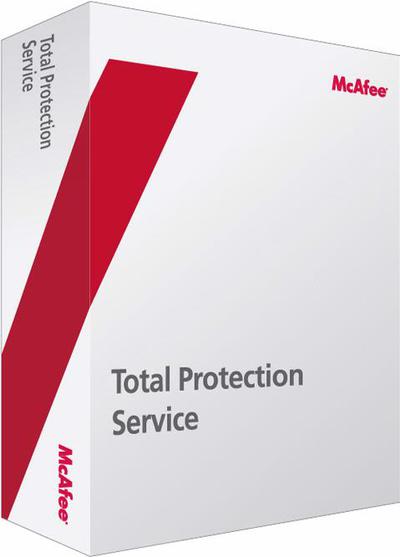 Photo: McAfee, Inc.
Among others, products include
McAfee Total Protection™, McAfee Antivirus, McAfee Internet Security, McAfee Firewall, McAfee IPS
as well as an expanding line of products targeting mobile devices such as smartphones.
Intel
has made a series of recent and successful software acquisitions to pursue a deliberate strategy focused on leading companies in their industry delivering software that takes advantage of silicon.
These include
gaming, visual computing, embedded device
and
machine software
and now
security
.
Home to two of the most innovative labs and research in the high-tech industry, Intel and McAfee will also jointly explore future product concepts to further strengthen security in the cloud network and myriad of computers and devices people use in their everyday lives.
On a
GAAP
basis,
Intel
expects the combination to be slightly dilutive to earnings in the first year of operations and approximately flat in the second year.
On a
non-GAAP
basis, excluding a one-time write down of deferred revenue when the transaction closes and amortization of acquired intangibles, Intel expects the combination to be slightly accretive in the first year and improve beyond that.
Intel
was advised by
Goldman Sachs & Co.
and
Morrison & Foerster LLP.

McAfee
was advised by
Morgan Stanley & Co. Inc
. and
Wilson Sonsini Goodrich & Rosati, P.C.

About Intel
Intel
(NASDAQ: INTC) is a world leader in computing innovation.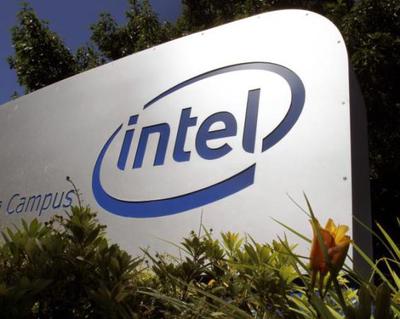 Photo: Intel Corporation
The company designs and builds the essential technologies that serve as the foundation for the world's computing devices.
Additional information about Intel is available at
newsroom.intel.com
and
blogs.intel.com
About McAfee
McAfee, Inc.
(NYSE: MFE), headquartered in
Santa Clara, California
, is the world's largest dedicated security technology company.
McAfee
is committed to relentlessly tackling the world's toughest security challenges.
The company delivers proactive and proven solutions and services that help secure systems and networks around the world, allowing users to safely connect to the Internet, browse, and shop the web more securely.
Backed by an award-winning research team,
McAfee
creates innovative products that empower home users, businesses, the public sector, and service providers by enabling them to prove compliance with regulations, protect data, prevent disruptions, identify vulnerabilities, and continuously monitor and improve their security.
http://www.mcafee.com
http://newsroom.intel.com/community/intel_newsroom/
David DeWalt
President & Chief Executive Officer of McAfee, Inc.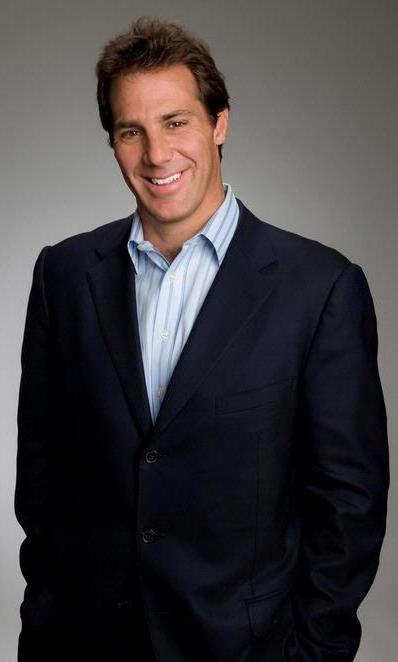 David DeWalt
Photo: McAfee, Inc.
David DeWalt has more than 20 years of experience building innovative, industry-leading technology companies.
Since joining McAfee in 2007, DeWalt has guided the company through multiple consecutive quarters of double-digit sales growth, with a record $1.6 billion in revenue in 2008.
DeWalt has a solid record of leading revenue growth at startup, midsize, and large companies, as well as overseeing more than 50 successful mergers and acquisitions.
At McAfee, he has spearheaded the company's investment in technology companies.
He has also expanded the company's partnerships with leading technology enterprises and directed the growth of the McAfee® Security Innovation Alliance, which now has more than 80 partners.
A recognized authority on cybersecurity, DeWalt spoke before the World Economic Forum in Davos in 2009 about global security threats.
He also delivered keynote addresses at the 2009 RSA Conference, the digital security industry's largest annual gathering, and at Interop and Software 2008, two leading technology conferences.
Prior to joining McAfee, DeWalt managed customer operations and sales at EMC, where he was responsible for channels, alliances and partners, product sales, global accounts, vertical programs, and field business operations.
DeWalt also led EMC's content management and archiving software businesses.
At EMC, DeWalt helped form the EMC Software Group (ESG), which transformed EMC from a hardware vendor to an end-to-end IT provider.
Responsible for generating more than $4 billion in business, he was promoted three times, ultimately becoming president of software, sales, and services.
DeWalt joined EMC in 2003 when the company acquired Documentum, the global leader in enterprise content management.
As president and CEO of Documentum, DeWalt led the company through nine consecutive quarters of growth, five record revenue quarters, and four successful acquisitions before selling the company to EMC for $1.9 billion.
Before he joined Documentum, DeWalt was founding principal and vice president of Eventus Software.
He also held executive-level positions at Quest Software, Segue, and Oracle.
In May 2009, DeWalt was named one of the top five CEOs of publicly traded software companies by "Institutional Investor" magazine.
Previously, he was named one of the 25 most influential executives in the technology industry by readers of "CRN" magazine.
DeWalt has served on the boards of several companies and organizations, including Documentum, the Enterprise Software Roundtable, MatrixOne, Polycom (as lead director), Serena, and the Silicon Valley Leadership Group.
He is also a member of the World Economic Forum IT and telecommunications industry board of governors.
DeWalt is a frequent guest on international business programs and appears regularly on Bloomberg Television, CNBC, CNN, and Fox Business.
DeWalt received his bachelor's degree in computer science and electrical engineering from the University of Delaware, where he was also an accomplished wrestler.
DeWalt won three East Coast Conference titles (a school record), advanced to the National Collegiate Athletic Association (NCAA) championships three times, and was the first wrestler to be inducted into the University of Delaware Athletics Hall of Fame.
DeWalt is still very active in sports.
He currently resides in the San Francisco Bay Area with his family.
http://www.mcafee.com/us/about/management/david_dewalt.html
Renee J. James
Senior Vice President and General Manager, Software and Services Group for Intel Corporation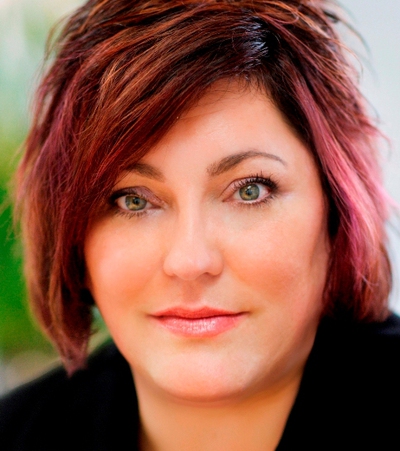 Renee J. James
Photo: Intel Corporation
Renee J. James is senior vice president and general manager of the Software and Services Group for Intel Corporation.
She is responsible for delivering software products and support across Intel's entire product line by building and distributing software and services products and partnering with independent software partners in the industry. In addition, she is responsible for the Intel worldwide developer programs as well as R&D of next generation software.
Her organization operates in more than 20 countries.
James is chairman of two Intel subsidiaries: Wind River Systems and Havok, both of which report into the Software and Services Group.
Wind River Systems is a leading real-time operating system vendor and embedded software provider.
Havok is a leading middleware provider offering software products for high performance gaming such as physics and animation.
James also serves as an independent director on the VMware Inc. Board of Directors and is a member of the Audit Committee.
She is also a member of the C200.
Previously, James was vice president of Developer Programs for Intel.
In this capacity, she was responsible for overseeing Intel's relationship and development efforts with partners such as Microsoft.
Prior to that, she was the director and COO of Intel Online Services, Intel's datacenter business.
James has contributed to several key software and services efforts during her tenure at Intel: the first software video codecs (Indeo) and the Application Programming Interfaces (APIs) for the unification of Unix on Intel Architecture.
Additionally, she was part of the pioneering team working with Independent Software Vendors (ISVs) to move applications to the Intel Architecture.
James joined Intel in 1988 with the acquisition of Bell Technologies.
She received her bachelor's degree in 1986 and master's degree in 1992, both from the University of Oregon.
http://www.intel.com/pressroom/kits/bios/james.htm
Paul S. Otellini
President and Chief Executive Officer of Intel Corporation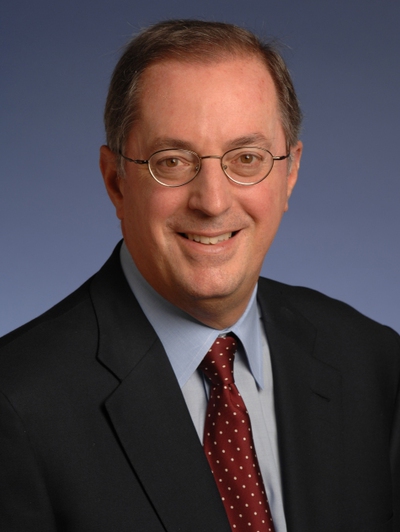 Paul S. Otellini
Photo: Intel Corporation
Paul S. Otellini is president and chief executive officer of Intel Corporation.
He became the company's fifth CEO on May 18, 2005, succeeding Craig R. Barrett.
Otellini previously had served as Intel's president and chief operating officer, positions he held since 2002, the same year he was elected to Intel's board of directors.
Otellini joined Intel in 1974.
Otellini received a bachelor's degree in economics from the University of San Francisco in 1972, and an MBA from the University of California, Berkeley in 1974.
http://www.intel.com/pressroom/kits/bios/otellini.htm
Video
Intel Acquiring McAfee
http://www.youtube.com/watch?v=7SWl8PMKtNY&feature
Video
Intel Acquires McAfee in 7.7B Deal
http://www.youtube.com/watch?v=lGHie-au01I&feature=related