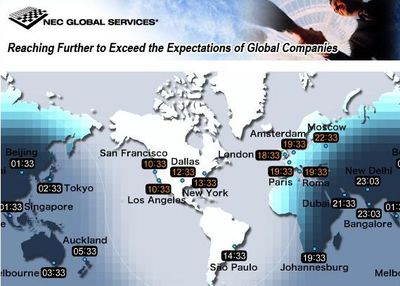 Courtesy of NEC Corporation
Tokyo - June 28, 2010
NEC Corporation
(NEC; TSE: 6701) today announced the launch of "
ePASOLINK
", the
new compact wireless transmission system
.
It enables mobile network operators to build a cost-effective,
IP-based
mobile backhaul network that meets the high-capacity data demands of
mobile broadband technologies
such as
HSPA (High-Speed Pack Access), WiMAX (Worldwide Interoperability for Microwave Access) and the anticipated LTE (Long-Term Evolution).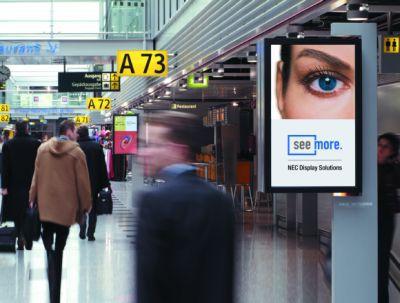 NEC Display Solutions at Airport Düsseldorf, Germany.
Courtesy of NEC Corporation
"We expect that as mobile operators deploy 4G mobile broadband networks, there will be a step up in capacity demand in the tail links to cell sites and in the aggregation portion of backhaul," said
Hiroyasu Ishii, General Manager, Global Network Division, NEC.

"NEC continues its close relationship with leading operators across the world and we are confident that ePASOLINK will be a key component of their strategic portfolio to address the need for increased network capacity."

Unified Business. More than ever, the key to success for any organization is based around its people and their ability to communicate and collaborate, not only within the communication environment but even more with other business processes in the organization. Organizations need to put people back in the centre of business communications. The solution is to bring together communication and information channels into one cohesive environment - empowering people to filter the way others can contact them, streamlining communication flows and promoting efficient ways of working together seamlessly.
Courtesy of NEC Corporation

ePASOLINK
provides ultra-high link throughputs of up to
2.5 Gbps
in the E-band spectrum range of
70/80 GHz.
Traditionally, mobile operators have addressed capacity needs with
microwave and optical product solutions
.
However, there is a gap where sub-42GHz microwave spectrum becomes congested and the
fiber optic
alternative is too expensive to deploy efficiently.
This is particularly the case in dense urban and suburban areas where operators often face intense competition in the expansion of
4G mobile broadband infrastructure.


Business Process Integration. As customers in number of industry sectors are discovering, NEC's three levels of unification provide the unique communications enabled-business processes for true Unified Business. Using adaptive business and application-layer software tools based on an employee's role is a nascent concept in the industry.
Courtesy of NEC Corporation

ePASOLINK
provides scalable transport of
2G, 3G, HSPA, WiMAX
and
LTE
, in addition to its support for both
Ethernet
and
SDH (Synchronous Digital Hierarchy) / SONET (Synchronous Optical Networking) protocols
with carrier-grade reliability.
Advanced Quality-of-Service capabilities ensure that operators can provide customers with
SLA (Service Level Agreement)
assurance and premium content delivery.

Unified Communications brings voice, data, video together and integrates them with business applications, for swifter response and better business.
Courtesy of NEC Corporation

ePASOLINK
also helps mobile operators to build and operate their backhaul networks with a low cost of ownership.
For example, it is supported by
NEC
's widely adopted
Network Management Systems
, which facilitate the easy integration with existing microwave infrastructures, such as
ePASOLINK
the
microwave transport system market leader.

Additionally,
ePASOLINK
is an all-outdoor solution which helps lower installation and site rental costs in an
all-IP backhaul network
.
About NEC Corporation
NEC Corporation
is a leader in the integration of IT and network technologies that benefit businesses and people around the world.
By providing a combination of products and solutions that cross utilize the company's experience and global resources, NEC's advanced technologies meet the complex and ever-changing needs of its customers.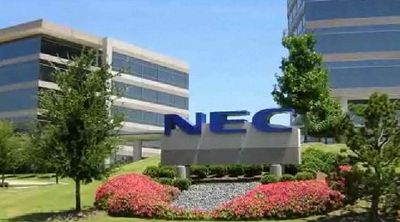 Courtesy of NEC Corporation

NEC
brings more than 100 years of expertise in technological innovation to empower people, businesses and society.
For more information, visit NEC at
http://www.nec.com
NEC Press Contact:
Chris Shimizu
NEC Corporation
+81-3-3798-6511
E-Mail:yc-shimizu@cb.jp.nec.com
Rebecca Atherley
NEC Europe
+44-20-8752-2796
E-Mail:rebecca.atherley@eu.nec.com
Takehiko Kato
NEC Europe
+44-20-8752-2794
E-Mail:Takehiko.kato@eu.nec.com
http://www.nec.co.jp/press/en/1006/2803.html
NEC integrates Unified Communications on Mobile and Desktop Phones
Hilversum, 28 June 2010
NEC Unified Solutions
today introduced
Business ConneCT Mobile Client
and XML Terminal Client, two new state-of-the-art
Unified Communications solutions
that extend the functionality and capabilities of
NEC's communications servers to smart phones and desktop terminals.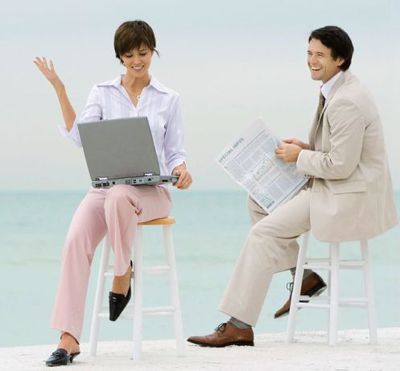 Communities. Roles within the organization, business community and personal preferences determine the communication methods and media chosen in a virtual network space creation.
Courtesy of NEC Corporation

Mobile Client and XML Terminal Client
are part of
NEC
's unique all-in-one
UC solution Business ConneCT (BCT),
which offers
Unified Communications, Contact Center
and
Operator Attendant
as one fully integrated and affordable solution for
all NEC's existing and future communications platforms.

BCT Mobile Client transforms smartphones into fully integrated UC clients
By combining
Unified Communications and Mobility, BCT Mobile Client
takes business productivity to a next level and integrates mobile workers with the organisation. Organisations save on mobile phone costs as mobile calls are always routed through the office telephony infrastructure.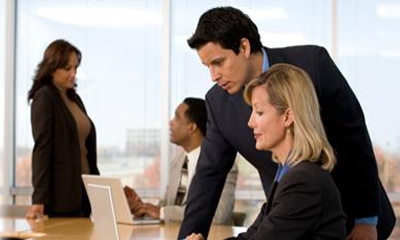 Business processes can be managed by automated workflow management tools. Processes can be defined and automated actions created to alert co-workers or managers, request approvals, or initiate further processes.
Courtesy of NEC Corporation
Mobile phones become true office extensions and are transformed into
UC clients
, enabling businesses to communicate more efficiently, increase productivity and reduce travel expenditure.
With access to features such as corporate directory and presence services, employees can be reached by a single number and a single voicemail box, regardless of where they are or the device used.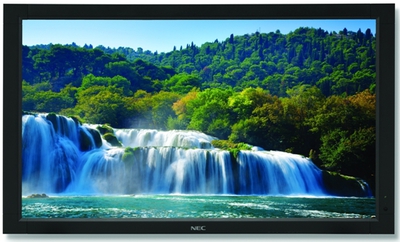 NEC MultiSync P701
Courtesy of NEC Corporation
"BCT Mobile Client provides our mobile workforce with an excellent tool to stay in touch with colleagues wherever they are", says
Rob Dinnissen, Product Manager at NEC Unified Solutions.

"Everybody in the company, including our Operator Attendant, can see whether I am in a call on my mobile phone. I only have one telephone number on my business card and use only one voicemail box."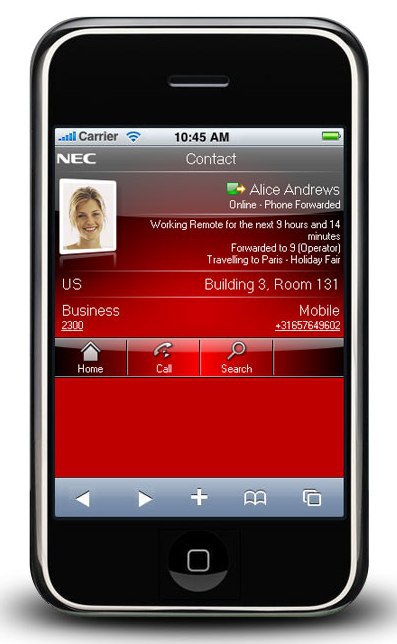 Make mobile communication easier and increase your mobile productivity. Ideal for home workers, managers, field service and sales teams.
Courtesy of NEC Corporation

BCT Mobile Client
is easy to deploy and extremely user friendly, running in a web browser on a variety of mobile devices and platforms such as
Apple's iPhone, Google's Android, Nokia
and
Windows Mobile smartphones.

BCT Terminal XML Client enhances the user experience with UC on desktop phones
Also on the
desktop NEC
is enhancing the user experience. Based on state-of-the-art
XML technology, BCT Terminal XML Client delivers Unified Communications to NEC
's much appreciated DT700 range of desktop phones, which includes the DT710 Economy, DT730 Enhanced and the DT750 Sophisticated terminals.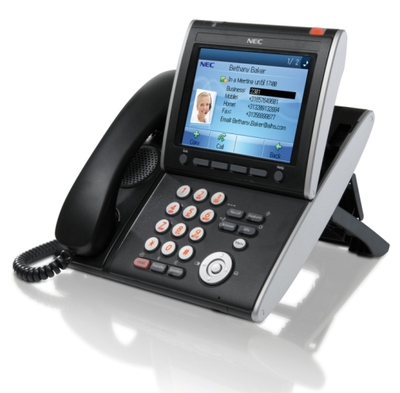 BCT Terminal XML Client enhances the user experience with UC on desktop phones.
Courtesy of NEC Corporation
From their phone, users can search company, external and personal directories and can update and add contacts.
The company directory provides real-time Presence status showing whether a contact is available, absent or on the phone.
To dial a contact one simply presses a button or (on the DT750 terminal) uses the touch screen.
A list of voicemail messages, missed and answered telephone calls are also presented.
Uniquely positioned to integrate UC across the organisation
BCT Mobile Client and XML Terminal Client
are available from
NEC
and its business partners as part of
Business ConneCT Release 4.5.
"We are now uniquely positioned to provide organisations with Unified Communications on desktop computers, Polycom SIP phones, IP DECT handsets, DT700 desktop terminals and on mobile phones, all as part of one integral solution", concludes
Dinnissen
.
http://www.nec-unified.com/newsroom/3-348/NEC-integrates-Unified-Communications-on-Mobile-and-Desktop-Phones.html
Message From the President
My name is
Nobuhiro Endo
, and it is an honor to introduce myself as
President of NEC Corporation
effective April 1, 2010.
The NEC Group
is aiming to achieve its 2017 vision in the year that marks the 40th anniversary since the declaration of "C&C," the integration of Computers and Communications, and to be "a leading global company leveraging the power of innovation to realize an information society friendly to humans and the earth."
On February 25, 2010, the company announced its mid-term growth plan, "V2012 - Beyond boundaries, Toward our Vision" - which maps out milestones for realizing this vision, and I would like to emphasize my commitment to devoting all of my strength to achieving this mid-term growth plan.
We understand that a severe economic environment continues, and the ICT industry, including NEC, cannot take an overly optimistic outlook towards the future.
In these conditions, NEC's greatest management challenge is to achieve growth on a global scale through "C&C Cloud" strategies that maximize the use of company assets.
ICT vendors around the world are now clamoring to provide new solutions that integrate IT and Networks.
NEC is a long time provider of these unified solutions and the company is poised to capitalize on its established strengths in the upcoming business era.
NEC views this market environment as an opportunity to expand business and to proactively drive business operations centered on global growth.
On the way to achieving our mid-term growth plan, I want to see NEC become profoundly well regarded by people throughout the world.
This is to say that the realization of "an information society friendly to humans and the earth" is our top priority.
As NEC contributes to this vision of society by providing products and services that are beloved by our customers, our enduring efforts will draw us closer to our goals, one step at a time.
The NEC Group thanks you for your ongoing support.
Nobuhiro Endo, President of NEC Corporation
http://www.nec.com/global/about/
Nobuhiro Endo
President of NEC Corporation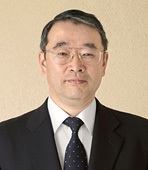 Nobuhiro Endo, President of NEC Corporation
Photo: NEC Corporation
Nobuhiro Endo was appointed President of NEC Corporation effective April 1, 2010 after serving as the Senior Vice President.
During his tenure as Senior Vice President, Endo's responsibilities included corporate strategy and business development, and he held a key position in driving various management reforms of the NEC Group.
Endo has also taken a key responsibility in formulating the mid-term growth plan of the NEC Group, "V2012 - Beyond boundaries, Toward our Vision."
Endo joined NEC in 1981.
He spent the next two decades in the development of wireless communication systems, mainly for satellite communication systems and mobile phone base stations.
In 2003, Endo led business for the ultra compact microwave communications system, "PASOLINK," which achieved a No.1 global market share (Sky Light Research: 2007-2009), through increasing market share in overseas markets, driven by growth in emerging countries.
Throughout his career, Endo has focused on driving innovation through advanced technologies for customers worldwide, and building strong relationships with a diverse field of customers both in Japan and worldwide.
Endo is known for his wide-ranging international perspectives through his extensive experiences in the global market and time living abroad.
Date of Birth: November 8, 1953
http://www.nec.co.jp/profile/en/executives/bio/n-endou.html