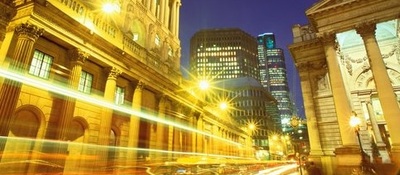 In 1977, Morgan Stanley opened its European headquarters in London, where it now has over 5,000 staff. More than 3,000 further people are located in the firm's other European offices in Amsterdam, Athens, Budapest, Frankfurt, Geneva, Glasgow, Luxembourg, Madrid, Milan, Moscow, Munich, Paris, Stockholm and Zurich.
Photo: Morgan Stanley

London, April 27, 2010
Morgan Stanley
(NYSE: MS) announced today that it
will open an
investment banking office in Warsaw
.
The new office - to be opened by the end of 2010 once regulatory approvals have been secured - will offer
Morgan Stanley
clients in Poland
and the surrounding region easier access to international capital markets and corporate advisory services.
The office will be headed by
Marcin Socha
,
an Executive Director
with responsibility for
Morgan Stanley's investment banking business in Poland.

In addition,
Morgan Stanley will become a member of the Warsaw Stock Exchange
to facilitate direct access to trading in Polish securities for our clients.
"Warsaw is fast establishing itself as a leading financial centre in Central and Eastern Europe. As it opens up to global capital markets, there is considerable demand from Polish clients for investment banking and capital raising solutions, and Morgan Stanley, with its global franchise, network and capabilities, is uniquely placed to deliver such solutions,"
said
Franck Petitgas, Global Co-Head of Investment Banking
.
"The strong economic fundamentals of Poland, which was the only major European country to avoid recession last year, is a compelling achievement and underlines our commitment to this important market," added
Mr. Petitgas
.
Morgan Stanley
is a leading global financial services firm providing a wide range of investment banking, securities, investment management and wealth management services.
The Firm's employees serve clients worldwide including corporations, governments, institutions and individuals from more than
1,300 offices in 42 countries.

For further information about
Morgan Stanley
, please visit
www.morganstanley.com
Media Relations Contact
:
Michael Wang
+44-20-7425-2094
http://www.morganstanley.com/about/press/articles/4ee57ed8-51f3-11df-ad40-8d4ae7ef60ab.html
Franck Petitgas
Global Co-Head of Investment Banking of Morgan Stanley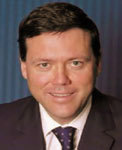 Franck Petitgas is the Global Co-Head of Investment Banking of Morgan Stanley, the investment bank, and based in London.
He is a member of the Global Management Committee of Morgan Stanley.
He joined Morgan Stanley in 1993 in New York and had started his career in the City in 1986 with S. G. Warburg & Co. Ltd in corporate finance and government advisory.
Franck is an active supporter of the visual arts in the United Kingdom, and a passionate advocate of Latin American contemporary art.
Further interests include history, skiing and sailing.
He is married with a young son.
James P. Gorman
President and Chief Executive Officer of Morgan Stanley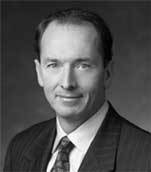 James P. Gorman, President and CEO of Morgan Stanley.
Photo: Morgan Stanley
Mr. Gorman is President and Chief Executive Officer of Morgan Stanley.
He also serves as Chairman of Morgan Stanley Smith Barney, a leader in global wealth management.
Prior to assuming his current position in January 2010, Mr. Gorman served from 2007 to 2009 as Co-President, with responsibility for the Firm's Global Wealth Management Group (GWMG), Morgan Stanley Investment Management (MSIM) and operations and technology functions.
Mr. Gorman also served as co-head of corporate strategy from 2007 to 2009.
Mr. Gorman joined Morgan Stanley in 2006 as President and Chief Operating officer of GWMG.
Before that, Mr. Gorman held a succession of executive positions at Merrill Lynch.
From 2001 to 2005 he led the company's U.S. and, subsequently, global private client businesses.
He joined Merrill Lynch in 1999 as Chief Marketing Officer, and also served as head of Strategy and Research.
Previously, Mr. Gorman was a senior partner of McKinsey & Co., and an attorney in Melbourne, Australia.
He serves as a trustee of the Columbia Business School and of The Spence School in New York City, and co-chairs the Business Committee of the Metropolitan Museum of Art.
Born in Australia, Mr. Gorman earned a B.A. and law degree from the University of Melbourne and an M.B.A. from Columbia University.
http://www.morganstanley.com/about/company/governance/board.html