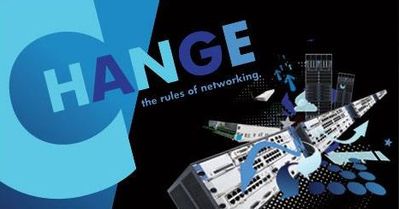 Change the rules of networking. HP is raising the bar through innovation to deliver a differentiated portfolio of edge to core and data center networking solutions, complemented by global service and support capabilities. Combining 3Com, H3C, TippingPoint and HP networking and security solutions, HP is creating a global networking powerhouse that enables a simplified, more flexible fabric.
Photo: HP

PALO ALTO, Calif
., April 19, 2010
HP
today introduced a comprehensive edge-to-core networking portfolio that delivers a superior alternative to the marketplace in terms of technology, energy efficiency and total cost of ownership.
The new
HP Networking portfolio
combines the best of
HP ProCurve
and
3Com
to provide an advanced network fabric that is up to twice as fast with half the energy use, and at a 65 percent lower total cost of ownership.
("ROI of Switched Ethernet Networking Solutions for the Midmarket," Randy Perry and Abner Germanow, IDC, August 2009)
HP
also announced that its newest internal data center will run completely on
HP networking products
, further demonstrating the scalability and mission-critical properties of the newly combined networking portfolio.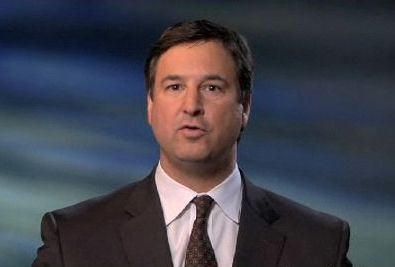 Marius Haas, Senior Vice President and Worldwide General Manager, HP Networking.
Photo: HP

HP Networking
will be led by
Marius Haas, senior vice president and general manager
, and is part of the
Enterprise Servers, Storage and Networking business unit
led by
David Donatelli, executive vice president and general manager.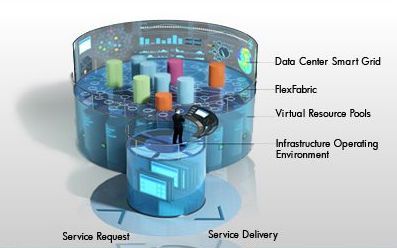 HP Converged Infrastructure
Photo: HP
The portfolio is a cornerstone of the
HP Converged Infrastructure
strategy, which eliminates silos of servers, storage and networking to create virtual pools of resources designed to optimally run business services.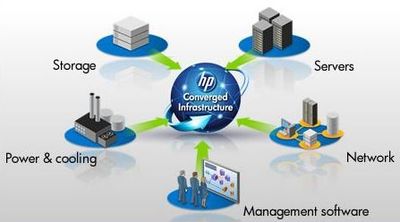 HP Converged Infrastructure
Photo: HP
"Enterprises are clearly asking for more choice when looking at networking solutions,"
said
Mark Fabbi, vice president and distinguished analyst, Gartner Inc
.
"The combination of increasing expectations for a more agile infrastructure to meet rapidly changing business demands and the more challenging economic climate requires fresh innovation, strong alternatives and a more business-centric approach to network design."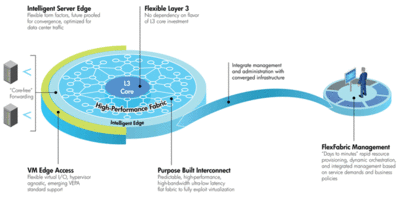 Evolve your network to an agile, cost-effective, high-performance architecture that delivers virtualization-aware connectivity to the data center.
Photo: HP
The
HP Networking
portfolio allows clients to eliminate redundant equipment by integrating wired and wireless environments with security from the edge to core.
To further drive complexity out of client operations,
HP
delivers "single pane of glass" management to configure, deploy and monitor the network.
This enables common policy management, reduces human error and creates a consistent user experience across access mediums.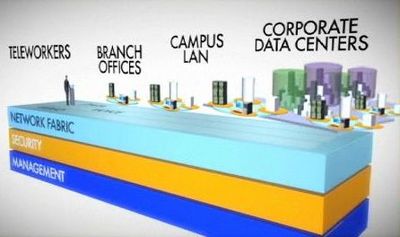 Technology and Enterprise Services.
Photo: HP
With the addition of the
TippingPoint
portfolio,
HP
has expanded the
HP Secure Advantage product family
to deliver proactive threat protection.
The solution can be quickly implemented and is backed by the world-class network security research teams at
TippingPoint DVLabs
.
This research organization is based in
Austin, Texas
, and is focused on vulnerability analysis and discovery.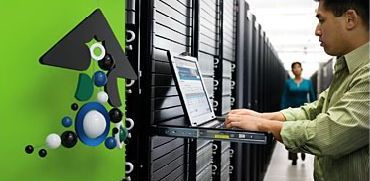 Technology and Enterprise Services.
Photo: HP
"Clients need a reduction in complexity, more efficiency and greater flexibility in their networking solutions," said
Haas
.
"HP's integrated networking portfolio challenges the status quo with more innovative technology that enables convergence across servers, storage and networking, at better economics to help clients deliver the outcomes that matter most to them."
Open standards, interoperability and no vendor lock-in
HP Networking
delivers advanced networking functionality based on the principles of industry standards and multivendor interoperability.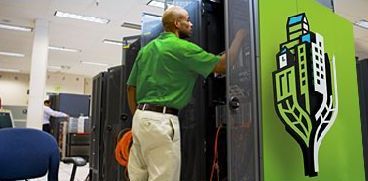 Technology and Enterprise Services.
Photo: HP

HP solutions
can be incorporated into existing networks without disruption, bringing new levels of flexibility, security and simplified management to legacy environments.
HP Networking solutions
leverage expertise developed over the last 25 years as well as offerings developed through industry collaboration and joint technology integration efforts.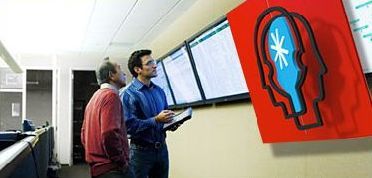 Technology and Enterprise Services.
Photo: HP
This enables clients to take advantage of market-driven innovation and adopt advanced technologies at a significantly lower total cost of ownership.
Addressing specific client needs, meeting global demand
The new portfolio consists of four product families that address specific client requirements from the branch to data center.
These solutions are supported by
HP Services
and sold through
HP
and
40,000 specialized channel partners
.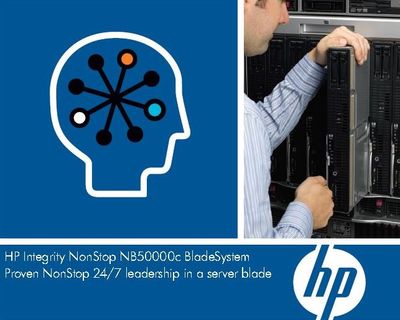 Technology and Enterprise Services.
Photo: HP
With more than 5,000 network infrastructure and voice professionals worldwide that hold more than
14,000 certifications
,
HP
provides a full life cycle of
Networking Services
that bring together technologies from
HP
and its partners to help organizations manage their networks efficiently and accelerate the business value of technology investments.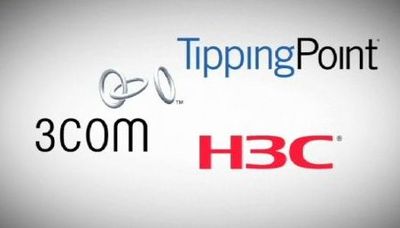 H3C.
Photo: HP
The integration of the
3Com portfolio
significantly strengthens
HP
's position in
Latin America
as well as
China
– one of the world's fastest-growing markets – via the
H3C
brand of high-performance networking products.
About HP
HP
creates new possibilities for technology to have a meaningful impact on people, businesses, governments and society.
The world's largest technology company, HP
brings together a portfolio that spans printing, personal computing, software, services and IT infrastructure to solve customer problems.
More information about
HP
(NYSE: HPQ) is available at
http://www.hp.com/
http://www.hp.com/hpinfo/newsroom/press/2010/100419xa.html
David Donatelli
Executive Vice President and General Manager, Enterprise Servers, Storage and Networking, Enterprise Business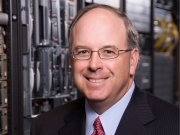 David Donatelli
Photo: HP
Dave Donatelli is executive vice president and general manager of Enterprise Servers, Storage and Networking for the Enterprise Business at HP.
In this role, he is responsible for the development and delivery of server, storage and networking solutions in the company's Business Critical Systems, Industry Standard Servers, Infrastructure Software & Blades, StorageWorks and ProCurve Networking business units.
This portfolio provides the foundation for HP's Converged Infrastructure, the company's strategy for next-generation datacenters that enables customers to increase agility, lower costs of operations and drive innovation into their businesses.
Prior to joining HP, Donatelli spent 22 years at EMC Corporation, where he held a variety of management, operations, sales and marketing positions.
In his most recent role, he served as president of the EMC Storage Division, where he oversaw the development of EMC's storage platforms as well as the company's Information Management Software and Infrastructure Software product offerings, Global Supply Chain and Worldwide Manufacturing.
Donatelli is a graduate of Boston College and received an MBA from Northwestern University's Kellogg School of Management.
http://www.hp.com/hpinfo/execteam/bios/donatelli.html