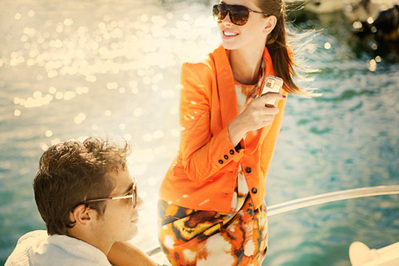 Nokia N97 mini Gold Edition
Photo: Nokia
March 26, 2010
Browser service technology will provide improved mobile web experience on mainstream mobile phones

Espoo, Finland - Nokia
today announced it has signed an agreement to
acquire 100%
of the outstanding shares of
Novarra, Inc., a privately-held company based in Chicago, IL.

Novarra is a provider of a mobile browser and service platform
and has more than 100 employees.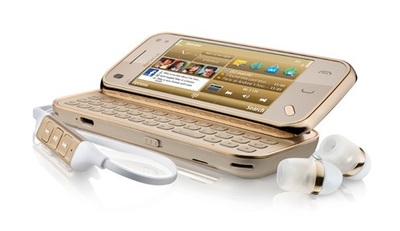 Nokia N97 mini Gold Edition
Photo: Nokia

Novarra's mobile browser and services platform
will be used by
Nokia
to deliver enhanced Internet experiences on
Nokia mobile devices
.
Novarra
has deployed their solution with leading mobile operator and internet services customers globally.
Niklas Savander, Executive Vice President, Services, Nokia.
Photo: Nokia
"Connecting the next billion consumers to the Internet will happen primarily on mobile devices," said
Niklas Savander, Executive Vice President, Services, Nokia,

"and delivering an optimized internet experience on our devices is core to our mission. By driving innovation in all segments of our portfolio, we are building one of the largest consumer audiences for web services and content. Novarra's Internet services technology delivered on the world's most widely-used mobile platform, Nokia's Series 40, will help us achieve this."
Nokia N97 mini Gold Edition
Photo: Nokia

Nokia
expects a new service offering utilizing the
Novarra technology platform
to be available later this year.
The acquisition is expected to close in the second quarter of 2010, and is subject to the customary closing conditions, including regulatory reviews.
Following the acquisition,
Novarra will become a wholly-owned subsidiary of Nokia.

About Nokia
At Nokia, we are committed to connecting people
.
We combine advanced technology with personalized services that enable people to stay close to what matters to them.
Every day, more than
1.2 billion people
connect to one another with a
Nokia device
- from
mobile phones to advanced smartphones and high-performance mobile computers
.
Today,
Nokia
is integrating its devices with innovative services through
Ovi
(www.ovi.com), including
music, maps, apps, email and more
.
Nokia's NAVTEQ
is a leader in comprehensive digital mapping and navigation services, while
Nokia Siemens Networks
provides equipment, services and solutions for communications networks globally.
About Novarra
Novarra, the Internet Mobility company
, provides high performance mobile internet browsers and platforms for operators, handset manufacturers and internet brands to create new services and revenue streams for smartphones, features phones and mobile broadband devices.
The solutions deliver a high quality mobile user experience for services including full rich
web browsing, search, widgets, apps, video and advertising.

Global, commercial deployments over eight years have proven consumer satisfaction, uptake and increased data service revenues.
http://www.novarra.com/
Media Enquiries:

Nokia
Communications
Tel. +358 7180 34900
Email: press.services@nokia.com
Nokia, North America
Communications
Tel. +1 972 894 4573
Email: communications.corp@nokia.com
www.nokia.com
http://www.nokia.com/press/press-releases/showpressrelease?newsid=1398313
Novarra Releases Report and Network Operator Cost Analysis Tool for Mobile Internet Investment and Profitability

Billions of dollars in savings from cloud services while capitalizing on explosive traffic growth from video, smartphones and mobile internet devices
Chicago, USA
- March 22, 2010 -
Novarra, the Internet MobilityTM company
, today released findings demonstrating how the tsunami of mobile web, video and app usage from data hungry smartphone and netbook subscribers impacts underlying network costs and capacity.
With the right modelling and analysis of mobile web usage, operators can understand the metrics for profitability and investment which lead to reduced annual capex and opex costs.
Using a cloud-based data optimization architecture, for every
10 million data subscribers, $1.5 billion can be saved annually for LTE networks and over $5 billion for HSPA.

Findings from the report show that cloud-based mobile data optimization improves profitability for network operators by:
• Reducing delivery cost per megabyte, from $0.026 to $0.013, on HSPA and EV-DO
• Servicing 2-3X more data traffic and subscribers with given network infrastructure
• Enabling cost-effective video services for portable devices and smartphones
• Improving consumer experience through faster load times without buffering delays
• Deferring costly network capacity upgrades by 18 months for HSPA networks
The analysis tool includes a comprehensive data traffic model developed using industry statistics and projections as well as Novarra usage data from smartphones and other mobile devices.
A precise financial impact scenario can be generated by customizing parameters including device mix, data and video usage forecast, network throughput, and equipment costs that are specific to each service provider.
This aids network operators in determining how best to allocate funding and resources to profitably address the data traffic tsunami.
Download the whitepaper at
www.novarra.com/tsunami
or contact
Novarra
to access the network analysis tool.
"Profitability from mobile internet growth is being threatened by network congestion and the escalating cost of data delivery," comments
Greg Johnson, Office of the CTO at Novarra.

"We created this model because we recognize that simply upgrading the radio access network is not a timely or cost effective solution to handle exploding consumer usage patterns. It is imperative that operators take steps immediately to manage over the air data traffic, beyond the network core, which has traditionally been difficult and costly."
Novarra's cloud-based architecture
leverages application layer intelligence in addition to network layer acceleration and compression technologies for maximum optimization.
This next generation approach outperforms first generation solutions, resulting in over-the-air data reduction as high as 80%.
Novarra
, the pioneer in mobile internet, video and cloud-based web apps provides services to
Verizon Wireless, Vodafone UK, Turkcell, Telecom Italia, Hutchison Three Group
and
Yahoo!

http://www.novarra.com/news/press-releases/novarra-releases-report-and-network-operator-cost-analysis-tool/
Novarra Introduces oneweb Service with Mobile Apps and Web to a Billion Phones
Operators, internet brands and developers overcome fragmentation, expand reach
Barcelona, Spain
- February 16, 2010 -
Novarra, the Internet MobilityTM company
, unveiled its new oneweb service, accessible to consumers worldwide and designed to provide a personalized web experience with thousands of apps.
The vision of oneweb
is to remove fragmentation hurdles facing the mobile eco-system by seamlessly enabling web, apps and widgets across a broad range of handset platforms.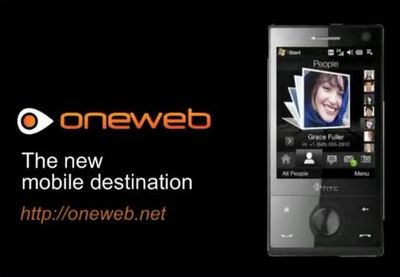 Photo: Novarra

oneweb
enables mobile developers to cost effectively create apps by providing a rich and familiar web-application development environment.
The cloud-based solution is easy for consumers to adopt, so service providers and internet brands can quickly expand reach and generate revenue.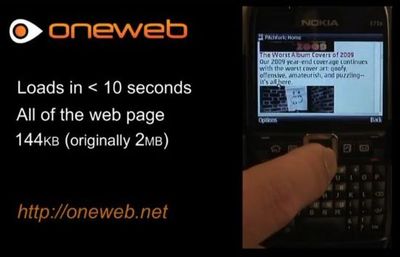 Photo: Novarra

oneweb
is immediately usable on thousands of smartphones and feature phones worldwide without requiring any software download.
It uniquely offers simple, fast, always-on access to daily-use activities including social networking, streaming video, webmail, news and info in a unified dashboard.
Users can perform single-click sharing and posts to popular social networks.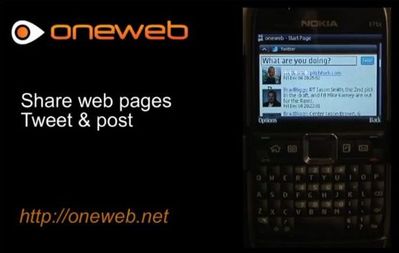 Photo: Novarra

oneweb
will expand to third party apps, widgets and services with dynamic updates and personalization.
Operators, internet brands and OEMs can also customize and extend oneweb to create their own differentiated services.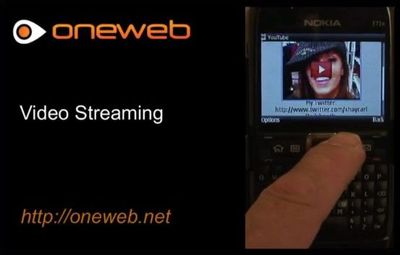 Photo: Novarra
"The service is easy to use, by simply going to oneweb.net using the browser on a mobile phone," says
Scott Cotter, Novarra senior director of marketing.

"Also, you can immediately experience oneweb on a PC, just by downloading the app, in less than a minute. Since the December alpha launch, oneweb has drawn traffic from users worldwide with ever-increasing session lengths and data usage."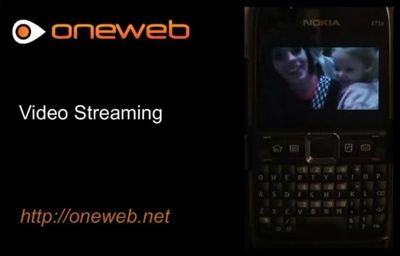 Photo: Novarra
"The standardization of browser technologies for the desktop led to an explosion of internet traffic and content. The web is now evolving to a dynamic environment, with HTML 5 and rich internet applications," states
Novarra CTO Simon Hunt
.
"We are committed to expanding oneweb as a similar platform-agnostic solution to meet the needs of the mobile developer community."
http://www.novarra.com/news/press-releases/novarra-introduces-oneweb-service-with-mobile-apps-and-web-to-a-billion-phones/
About Novarra
Vision™ Mobile Internet & Multimedia Suite
Network operators can incorporate the various components of the
Vision Browser™ and Vision Server
™ into their own infrastructure or utilize a turnkey solution
managed by Novarra
.
Device manufacturers can embed customized clients on their handsets.
Java web browser
and
BREW web browser
are also available as an
over-the-air (OTA)
download.
Internet brands can deploy the platform within their own infrastructure or as a mobile internet service in conjunction with
Novarra mobile network
operator partners.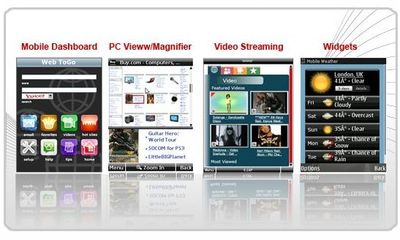 Photo: Novarra

Novarra's Vision™ solutions
are the broadest platform available and are built upon a shared architecture with operator grade performance, scalability and availability. Vision™ offers advanced mobile data services including full rich Web, video, mobile video, mobile Web 2.0, advertising, location, on-device portals (ODPs), and more. With innovative mobile architecture and usability, Vision™ delivers breakthrough speed, usability and new real-time personalization for the mobile user.
The Vision Browser
™ and other handset software is deployed on Java, BREW and C++ devices. The modular framework is customizable and designed to be tailored and integrated with each handset's specific hardware and software features and capabilities.
The Vision Server
™ is commercially available in Linux, Windows, and Solaris implementations. Carrier-grade, it has a flexible architecture for the mobile network operator and wireless handset manufacturer.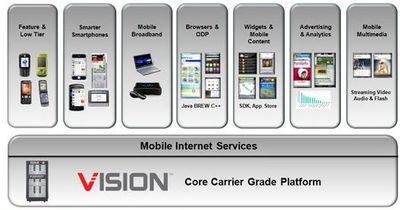 Photo: Novarra

Web Browsers & On-Device Portals
– Mobile internet clients and wireless web browsers for Java, BREW & C++ enable a dynamic branded experience, handset integration, innovative mobile usability features with industry leading speed and performance.
Smarter Smartphones
- Enhance the smartphone experience with a differentiated user experience, richer and faster web content and widgets, branded toolbars for advertising and navigation usability.
Mobile Broadband Optimization
– Maximize network efficiency and lower costs with network acceleration and content optimization. Monetize user attention with interstitial content and advertising.
Web Content Transformation (Transcoding) for Feature Phones
– Deliver full, rich internet, with a PC web transcoder, multimedia, Really Simple syndication (RSS), and more to a broad range of handsets – including mass-market feature phones and emerging market devices.
Mobile Video & Web Multimedia
– Satisfy users with a PC-like rich internet experience that includes streaming video, Flash and multimedia content on a broad range of mobile web browser/handsets with no additional software installation.
Advertising & Analytics
– Generate new revenue from contextual ads (profile, location, behavior) with user analytics and visually rich formats (Flash, multimedia, widgets).
Widgets & Mobile Content Framework
- Increase content discovery and ease of use, lower cost and speed time to market for new services including mobile web application stores and next generation portals.
Hosting and Professional Services
– Novarra offers flexible licensing models, deployment options and services for customization and implementation management to ensure a successful offering that drives revenue. results.™
http://www.novarra.com/solutions/vision-mobile-internet-and-multimedia-platfor/
Video
oneweb-the new mobile destination for internet, streaming video, widgets for Nokia smartphones
http://www.youtube.com/watch?v=3tFwflbxKhc&feature