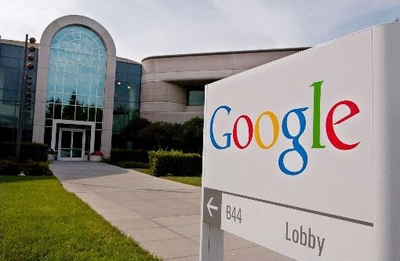 Mountain View, Calif. (February 19, 2010)
–
Google Inc.
(NASDAQ: GOOG) today announced that it has completed its acquisition of
On2 Technologies, Inc.
, valued at approximately
$124.6 million
, after
On2
's shareholders voted to approve the transaction.
"We're excited to welcome the On2 team to Google and to continue to enhance the video experience for users on the web," said
Sundar Pichai, Vice President of Product Management at Google.

"Through rapid innovation in browsers and web standards, the Internet is becoming the leading platform for development. We believe On2's engineering talent and technology will be an incredible asset for us as we work to improve this platform."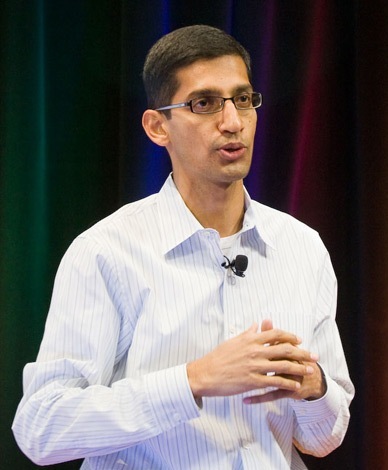 Sundar Pichai, Vice President, Product Management of Google
Photo: Google
Under the terms of the agreement, each outstanding share of
On2
common stock will be converted into the right to receive a combination of
(a) $0.15 in cash per share,
(b) 0.0010 of a share of Google Class A Common Stock and
(c) cash payable in lieu of any fractional shares of Google Class A Common Stock.
Stock Repurchase
Google intends to repurchase in the open market a number of shares equal to the number of shares issued in the transaction.
The repurchase program is expected to commence shortly after the completion of the acquisition.
The repurchases will be funded from available working capital.
About Google Inc.
Google's innovative search technologies connect millions of people around the world with information every day.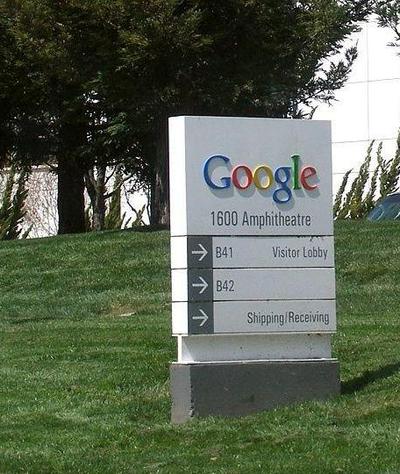 Founded in 1998 by
Stanford Ph.D. students Larry Page and Sergey Brin
, Google today is a top Web property in all major global markets.
Google's targeted advertising program provides businesses of all sizes with measurable results, while enhancing the overall Web experience for users.
Google is headquartered in Silicon Valley with offices throughout the Americas, Europe and Asia.
For more information, visit
www.google.com
Contacts:

Investor Contact:
Maria Shim
+1-650-253-7663
marias@google.com
Media Contact:
Andrew Pederson
+1-650-450-3896
andrewpederson@google.com
http://investor.google.com/releases/20100219.html
On2 is Now Google
In February, 2010 On2 Technologies was acquired by Google, and continues to operate as part of the Google family of products.
Making Video Possible
At On2 our vision is simple: Make Video Possible.
Whether for entertainment, education or communication, by pushing the boundaries of video compression technology On2 reduces the costs of creating and delivering high-quality video over IP networks.
If your aim is to deliver video to a global audience, provide a specialized solution, or
create a ground-breaking new product or service, our goal is to deliver video solutions that ensure your success.
Our products cover a wide spectrum of applications & use cases but are broken down into in three categories:
On2 Video, On2 Encoding and On2 Embedded.

On2 Video - Advanced Video Compression
At the core of On2's value proposition, our proprietary On2 Video compression technology is installed on over two billion computer desktops and devices worldwide. On2 Video is the format of choice of media industry leading solutions including Adobe® Flash® Player, Skype™ video conferencing, Sun JavaFX, and Move Networks' ground-breaking high-quality Internet television service.
On2 Video combines high compression with computational efficiency for faster encoding, easier playback, smaller files, faster download times, reduced streaming delays and lower bandwidth costs without compromising visual quality.
On2 Encoding - Video Encoding and Publishing
On2 Encoding tools make creating and publishing video fast, easy and cost effective.
On2 Flix™ video encoders are renowned for their performance and compatibility, accepting the broadest range of video formats to output web-ready Flash and JavaFX video, as well as 3GPP-compliant mobile video and H.264 video for Apple® iPhone™ & iPod®.
On2 Encoding products are available as enterprise SDKs and desktop applications for live and pre-recorded content.
Customers using On2 Encoding solutions include Amazon, Disney, Microsoft, Netflix, CCTV.com, IMDb, Brightcove, Dailymotion, Justin.tv, Eurosport, Veoh, Daum and 56.com.
On2 Embedded - Solutions for Chipsets & Devices
On2 Embedded provides a complete range of ready-to-integrate, highly optimized video codec designs in both software and hardware (RTL). For mobile phones and MIDs, set-top boxes, games decks, Digital TVs and DVD players, our codecs deliver high performance with low power consumption and CPU load.
On2 Embedded provides solutions for all the key standards based formats as well as On2´s leading proprietary formats, from QCIF through 1080p resolutions.
Leading chip and device manufacturers use On2 Embedded technology, among them Nokia, Samsung, Sony, Infineon, Mediatek, Atmel and Freescale.
http://www.on2.com/index.php?308
On2 Fast Facts
In February, 2010 On2 Technologies was acquired by Google, and continues to operate as part of the Google family of products.
Since 1992, On2 Technologies, Inc. has been innovating advanced video compression technologies, contributing to some of the most pioneering video products and services from leading global brands and cutting-edge startups in web video, social networking, gaming, mobile & wireless, video conferencing and consumer electronic devices.
Founded

Founded as The Duck Corporation, On2 originally developed and marketed video compression technology that enabled developers of video games and multimedia presentations to convert analog video to digital video and to compress the file for storage and playback.
Incorporated

1992
Stock Symbol
ONT (NYSE Amex)
In June of 1999, On2 Technologies started trading on the American Stock Exchange after the Duck Corporation merged with a publicly traded company.
Office Locations
Headquarters:
3 Corporate Drive
Suite 100
Clifton Park, NY 12065
USA
Finland:

Kiviharjunlenkki 1
FIN-90220 OULU
Japan:
3F AIG Kabutocho Bldg.
5-1, Nihonbashi Kabutocho Chuo-ku
Tokyo 103-0026
Japan
United Kingdom:
Trinity House
Cambridge Bus. Park,
Cowley Road
Cambridge CB4 0WZ
Germany:
Zeppelinstrasse 73
81669 Munich
Hong Kong
21/F Suite 2108 ICBC Tower
Citibank Plaza
3 Garden Road
Central, Hong Kong
Mainland China
RM401-09, #2 BLDG
No 690 Bi Bo Road
Shanghai 201 203
www.on2.cn
Taiwan:

6F, No. 331, Fu-Hsing N. Rd.
Taipei
Korea:
1409 Daeryoong Technotown 8th
481-11 Gasan-dong
Geumcheon, Seoul 153-775
Korea
India

Rahul Commerce
Flat 8&9, 3rd Floor
New Nirmal Apartment
189, Dhole Patil Road
Pune-411001
Leadership

Matthew C. Frost
- Interim Chief Executive Officer and Chief Operating Officer
Tim Reusing
- General Counsel, Executive Vice President, Corporate & Business Development and Secretary
James Bankoski
- Senior Vice President of Core Technologies and Chief Technology Officer
Paul Wilkins
- Senior Vice President of Research and Development and Chief Technology Officer
Wayne Boomer
- Senior Vice President and Chief Financial Officer
J. Allen Kosowsky
-Chairman of the Board of Directors
Thomas Weigman
– Director
Mike Kopetski
– Director
Mike Alfant
– Director
Afsaneh Naimollah
– Director
James Meyer
- Director
Employees

60+ (2009)
Major Acquisitions
Meta Visual Creations, LTD., 1999
Hantro Products, Oy, 2007
Industry Recognition
2006 Frost & Sullivan Technology Innovation Award for Advanced Video Compression
Market Presence
More than two billion deployments through Adobe Flash Player, Skype 2.0, Sun JavaFX, AOL AIM Triton, Nokia, and other customers.
Major Customers Adobe (Flash video)

AOL
CNET
Freescale
Nokia Sanyo
Skype
Sony
Sun Microsystems (JavaFX)
Texas Instruments
Yamaha
Target Markets Web video/live webcast

Mobile video/TV
High Definition (HD) video
VoIP/Videoconferencing
Video gaming Enterprise and Education
Devices & Consumer Electronics
IPTV
Digital Signage
Security and Surveillance
Core Technologies
On2's technologies range from low level software and SDKs to system level solutions for major industry formats.
Proprietary Video compression
- On2 Video codecs lead the industry in efficiency, quality and bandwidth utilization and are the de facto Internet standard for web and VoIP video.
Encoding and Publishing Solutions
– On2's Flix product family consists of Software based encoders and SDKs for building video applications for desktop, server and browser based applications. On2 Flix is a leading product line of video encoders used as standalone applications or integrated into video production workflows for Adobe Flash Player and Sun JavaFX. Flix customers include consumers, major media companies, Web 2.0 and social networking websites, enterprises, and carriers.
Embedded Video
– On2's Hantro™ products lead the industry in extremely low power implementations of codecs for devices based on number of deployments and customer base. Fully optimized to provide quality video at the lowest power requirements, On2 Video VPx™ and standards based codecs (H.264, H.263, VC-1 and MPEG-4) implemented as SDKs and RTL (Hardware IP) for wireless semiconductor and device manufacturers, and deployed in more than 200 million handsets and proven in silicon through over 25 leading semiconductor companies.
Advanced Video Applications
- On2's Hantro products deliver advanced video application solutions to ensure the video experience for critical device applications by enhancing quality with advanced pre- and post-processing applications. Targeting mobile and handheld devices where bandwidth and power are at their most constrained, On2 provides solutions for camera stabilization, cropping, scaling, masking, dithering, de-interlacing and color space conversion.
Flagship Products
Encoding and Publishing Solutions
Flix Cloud
- On-demand video transcoding in Amazon EC2 powered by On2 Flix Engine
Flix Engine
- The industry's leading server side encoding platform for Adobe Flash Player video used by the majority of leading video web sites, user generated content sites and social networking sites.
Flix Pro
- A leading desktop application for consumers and professionals to create professional quality video for Adobe Flash Player.
Video Compression
On2 VP6 Codec
- The de facto Internet video standard through inclusion in Adobe's Flash video. Licensed by Adobe for Flash Player, and now for Adobe Flash Lite 3 for mobile phones. VP6 is also used by Sun JavaFX as the cross-platform video format, and by Vividas to provide high quality full screen video for the web.
On2 VP7 Codec
- Recognized by the 2006 Frost and Sullivan Innovations Award as the most advanced video compression scheme, VP7 is used by Skype 2.0, AOL AIM, Move Networks, Triton, Viewpoint Media Player, and Tencent Messenger/QQ, among others.
On2 VP8 Codec
- the next generation of On2 Video, announced in September 2008.
Embedded Video
Series 6000 and 7000
- On2's Hantro 6000 and 7000 series multiformat encoders and decoders are specifically designed for software and hardware based mobile implementations, combining high performance and error resilience with low power consumption and CPU load from standard to high definition video for H.263, H.264, MPEG-4, VC-1 and JPEG.
8300-MME Multimedia Application Development Platform
– the 8300-MME is a multimedia engine to enable fast implementation of embedded multimedia applications for devices.
Video Systems Solutions
On2 TrueMobile System
- The On2 TrueMobile solution is an end to end mobile video system designed to reach the largest number of handsets across the most networks including 2.5G, Edge, 3G and 4G networks through efficient compression, streaming and playback using On2 VP7 technology.
http://www.on2.com/index.php?492
James Bankoski
Senior Vice President of Core Technologies and Chief Technology Officer at On2 Technologies, Inc.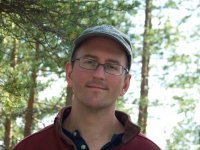 James Bankoski, Chief Technology Officer at On2 Technologies, Inc.
Photo: facebook.com
James Bankoski has served as Chief Technology Officer and Senior Vice President of Core Technologies of the Company since July 2007.
James Bankoski joined On2 in 1998 as a Senior Systems Engineer, and has since served in roles as the Company's Director of Development, Vice President and Senior Vice President.
Prior to joining On2, James Bankoski worked at a small consulting company in the Albany, New York area and as a software engineer at IBM.
Sundar Pichai
Vice President, Product Management at Google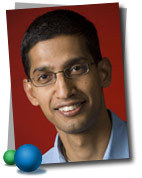 Sundar Pichai, Vice President, Product Management of Google
Photo: Google
Sundar joined Google in 2004 and is currently a vice president of product management. He leads the product management and innovation efforts for a suite of Google's search and consumer products, including iGoogle, Google Toolbar, Google Chrome, Desktop Search and Gadgets, Google Pack, and Gears.
Sundar brings more than 12 years of experience developing high-tech consumer and enterprise products.
Before joining Google, he held various engineering and product management positions at Applied Materials, and was a management consultant with McKinsey & Company for a variety of software and semiconductor clients.
Sundar received a B.Tech from the Indian Institute of Technology and was awarded an Institute Silver Medal.
He holds an M.S. from Stanford University and an MBA from the Wharton School, where he was named a Siebel Scholar and a Palmer Scholar.
http://www.google.com/intl/en/corporate/execs.html#sundarpichai