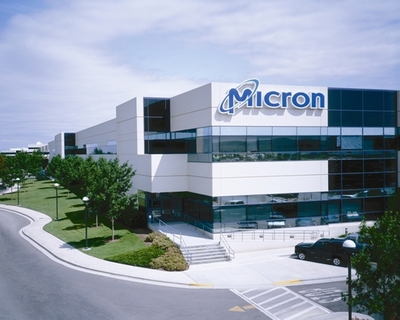 Micron Technology, Inc. headquarters in Boise, Idaho.
Photo: Micron Technology, Inc.

Transaction Broadens Product Portfolio, Expands Manufacturing and Development Scale and Increases Customer Reach
Boise, Idaho
and
Geneva
, Feb. 9, 2010 –
Micron Technology, Inc.
(NASDAQ: MU), and
Numonyx Holdings B.V.
announced today that the companies have signed a definitive agreement under which
Micron
has agreed to acquire privately held
Numonyx
in an all-stock transaction valuing Numonyx at approximately
$1.27 billion USD
.
Under the terms of the agreement,
Micron
will issue
140 million Micron common shares to Numonyx shareholders, Intel Corporation, STMicroelectronics, N.V. and Francisco Partners
.
Up to
10 million additional Micron common shares
will be issued ratably to
Numonyx
shareholders to the extent the volume weighted average price of
Micron shares
for the 20 trading days, ending two days prior to the close of the transaction, ranges between
$7.00 and $9.00 per share.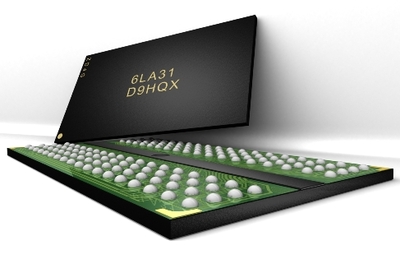 RLDRAM (144-Ball FBGA)
Photo: Micron Technology, Inc.
The transaction further strengthens Micron's position as one of the world's leading memory companies, with a broad portfolio of
DRAM, NAND and NOR memory products
and strong expertise in developing and supporting memory system solutions.
Micron
would also gain increased manufacturing scale globally and access to
Numonyx
's customer base, providing significant opportunities to increase multi-chip offerings in the embedded and mobile markets.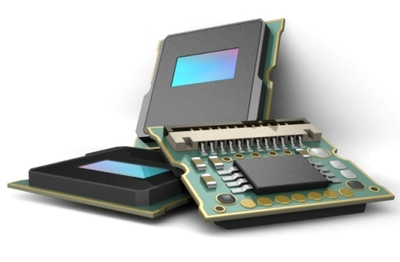 Displaytech WQVGA Microdisplay Panel
Photo: Micron Technology, Inc.
"Acquiring Numonyx brings together two memory leaders and positions Micron to offer the most comprehensive, cost-competitive solutions in the industry to a broad range of customers and end-markets," said
Steve Appleton, Chairman and CEO of Micron.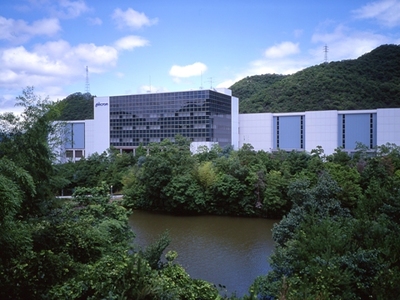 Micron Technology, Inc. office in Nishiwaki, Japan
Photo: Micron Technology, Inc.
"We believe the opportunity for Numonyx to join with Micron will deliver a clear advantage for our customers and our employees," said
Brian Harrison, President and CEO of Numonyx.
"This announcement is a strong testimony to the value of Numonyx technologies, products and people. The result will be a strong company that can best serve our target market segments and customers by delivering enhanced memory solutions, strength and scale. It is good for Numonyx and good for Micron."
Micron
currently estimates that the transaction would be accretive to the company on both free-cash flow and non-GAAP earnings beginning fiscal year 2011.
In addition, it is anticipated that the Numonyx balance sheet will be debt-free following closing.
The transaction is subject to regulatory review and other customary closing conditions and is currently anticipated to close within three to six months.
About Micron
Micron Technology, Inc
., is one of the world's leading providers of advanced semiconductor solutions.
Through its worldwide operations,
Micron
manufactures and markets
DRAMs, NAND flash memory
, other semiconductor components, and memory modules for use in leading-edge computing, consumer, networking, and mobile products.
Micron
's common stock is traded on the
NASDAQ
under the MU symbol.
To learn more about
Micron Technology, Inc
., visit
www.micron.com
About Numonyx
Numonyx
provides a full complement of
integrated NOR, NAND, RAM and Phase Change non-volatile memory technologies and products
to meet the increasingly sophisticated needs of customers in the
cellular, data and embedded markets.

Numonyx
is dedicated to providing high density, low power memory technologies and packaging solutions to a global base of customers.
Additional information about
Numonyx
is available at
www.numonyx.com
Contacts

Daniel Francisco
Micron Technology
208-368-5584
dfrancisco@micron.com
Mark Miller
Numonyx B.V.

916-380-2090
mark.miller@numonyx.com
Chuck Mulloy
Intel Corporation
408-765-3484
cmulloy@intel.com
Tom Ludwig
Francisco Partners
415-418-2930
ludwig@franciscopartners.com
http://www.micron.com/about/news/pressrelease.aspx?id=7B0431EEEFA2B68E
A Message from Brian Harrison, President and CEO, Numonyx
Today marks an important milestone for Numonyx and for you as our valued customer. Numonyx and Micron entered into a definitive agreement for Micron to acquire Numonyx.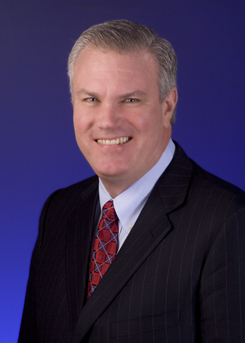 Brian Harrison, President and Chief Executive Officer of Numonyx
Photo: Numonyx
This announcement is a strong testimony to the value of Numonyx technologies, products, and people - and more importantly our ability to deliver innovative memory solutions to customers like you. I also want you to know that this announcement does not change our commitment to you.
Numonyx will continue to operate independently from Micron until the transaction is closed. Product supply, R&D, and roadmaps remain unchanged.
This announcement also has the potential of delivering three strong benefits to our customers.
1. Solutions
- The system-level expertise in developing and supporting memory sub-system solutions for computing, embedded, and wireless applications will be unmatched.
2. Strength
- The combined operations will deliver one of the world's leading suite of memory technologies, manufacturing capabilities and products.
3. Scale
- As memory bit growth continues exponentially, the manufacturing scale will enable customers to have peace of mind that they are doing business with a stable, reliable source of memory.
We entered into this agreement because we believe there is great synergy between the companies' product and technology portfolios. Each company is a leader in its respective area of memory technology, with very complementary product offerings.
Bringing the two memory leaders together will create the largest and strongest memory-focused company in the world.
The collective product and technology portfolio of the two companies will be unmatched in the memory industry - delivering strong choices for customers.
Over the next several months, we will continue to operate as independent companies - there are no changes to the quality of service and support you have enjoyed.
Our field team will contact you very soon to present additional details of the synergies, value, and new opportunities this agreement will deliver.
In the meantime, please do not hesitate to contact me if you would like to discuss this announcement with me in more detail.
Thank you for your continued support,
Brian L. Harrison
President and Chief Executive Officer
http://www.numonyx.com/en-US/About/PressRoom/Features/Pages/NumonyxMicronLetter.aspx
Brian L. Harrison
President and Chief Executive Officer of Numonyx
Brian L. Harrison
was appointed
President and CEO
during the formation of
Numonyx
in 2008.
At the time,
Harrison was vice president and general manager of the Flash Memory Group for Intel Corporation
.
During his tenure with Intel, Brian was responsible for all of Intel's flash memory businesses, including the
NAND flash memory
manufacturing company,
IM Flash Technologies, LLC
, and
Intel's long-standing NOR flash memory businesses.

Prior to driving the flash business,
Harrison
served as
vice president and general manager of Intel Europe, Middle East and Africa
.
Based in
England
, he was responsible for Intel's regional product sales and marketing.
In preceding roles,
Harrison led Intel manufacturing groups
, including his
general management of
Fab/Sort Manufacturing
, where he led Intel's wafer production facilities worldwide, with over 16,000 employees at seven manufacturing sites.
Brian is a graduate of Stanford University in Chemical Engineering, and holds an MBA from the University of Santa Clara.
At Stanford, Brian was a four-year Letterman on the baseball team, and in 1989, he completed the famous Iron Man Triathlon in Hawaii.
http://www.numonyx.com/en-US/About/LeadershipTeam/Pages/BrianHarrison.aspx
Micron Technology, Inc. History
Company Milestones
Follow Micron's progression since its inception in 1978 to becoming one of the world's leading providers of advanced semiconductor solutions.
Through its worldwide operations, Micron manufactures and markets DRAM, Flash memory, CMOS image sensors, other semiconductor components, and memory modules for use in leading-edge computing, consumer, networking, server, mobile, and automotive products.
1978
Micron Technology, Inc., is headquartered in Boise, Idaho
, and incorporated under the laws of the state of
Idaho
.
1979
Engineers finalize design for a 64K DRAM.
1980
Ground is broken for a 50,000-square-foot wafer fabrication plant on 200 acres in Boise.
1981
First fabrication facility is completed. First 64K DRAM product is shipped.
1983
First "shrink" of Micron's 64K DRAM die is completed.
First assembly and test facility is completed.
1984
Micron is reincorporated under the laws of the state of Delaware and becomes a publicly held company (NASDAQ: DRAM) in June 1984 with the sale of 2.1 million shares of common stock at an initial price of $14 per share.
256K DRAM is introduced. A second fabrication plant, central utilities plant, and an assembly and test facility are constructed.
1985
Seven of America's leading semiconductor makers exit the DRAM business due to a drastic decline in prices for memory.
1986
The U.S. and Japan enter into a semiconductor trade agreement intended to establish fair market value prices for DRAM.
1987
Micron introduces the 1-megabit DRAM.
1988
Micron introduces the 256K video RAM, 16K, 64K, and 256K fast static RAM, and add-in memory products assembled by Micron's Memory Applications Group (MAG).
1989
Major portions of a $250 million expansion project, including a third fabrication facility, are completed.
1990
A second assembly facility is completed.
On November 30, Micron lists its common stock on the New York Stock Exchange, under the symbol MU.
1991
A new test facility is completed.
Micron begins the transition to the 4-megabit DRAM.
Micron creates Edge Technology, Inc., (a precursor to Micron Electronics) to manufacture memory-intensive personal computers at competitive prices.
1992
Sampling begins for the 16-megabit DRAM.
1993
Micron's Fab III is named "Top U.S. Fab of 1993" by Semiconductor International magazine.
Micron begins a $60 million expansion project.
1994
A 5-for-2 stock split is announced.
Micron is listed on the Fortune 500 for the first time.
Steve Appleton is named President, Chairman, and CEO.
1995
A site near Lehi, Utah, is selected for the new manufacturing complex.
A 2-for-1 stock split is announced.
1996
Micron creates Crucial Technology, a division to market and sell memory upgrades to end-users.
ZEOS International, Ltd., Micron Computer, Inc., and Micron Custom Manufacturing Services, Inc. (MCMS) merge to become Micron Electronics, Inc.
1997
Micron becomes one of the first companies in the U.S. to attain ISO 14001 certification.
Micron receives the EPA's Evergreen Award for environmental responsibility.
Dell Computer announces it has received 256-megabit DRAM samples from Micron.
1998
Micron becomes one of the largest memory producers in the world with the purchase of Texas Instruments' worldwide memory operations.
Intel invests $500 million in Micron to support the development and supply of next-generation memory products.
1999
Crucial Technology launches its direct memory upgrade business in the United Kingdom.
Micron opens the UK Design Centre to support Micron's research and development efforts, including the development of embedded products.
2000
The Micron Technology Foundation, Inc., is established to advance science and technology education and support community organizations.
Micron establishes test operations in Lehi, Utah, and opens a module assembly and testing operation in the United Kingdom.
The Company announces a 2-for-1 stock split.
2001
KMT Semiconductor, Ltd., in Nishiwaki City, Japan, becomes a wholly-owned subsidiary with Micron's purchase of Kobe Steel, Ltd.'s, interest in the joint-venture operation.
Micron is ranked #1 in the semiconductor industry by the Massachusetts Institute of Technology's Technology Review magazine in its Patent Scorecard 2001.
2002
Micron acquires Toshiba's commodity DRAM operations at Dominion Semiconductor, LLC, a subsidiary of Toshiba Corporation of Japan, located in Manassas, Virginia.
Micron demonstrates the industry's first 1-gigabit double data rate (DDR) SDRAM components manufactured on 0.11µm process technology.
2003
Micron delivers the industry's first 4-gigabyte DDR SDRAM registered dual in-line memory module (DIMM) to Intel using the Company's 1-gigabyte DDR SDRAM manufactured on the 0.11µm process.
Micron introduces the 1.3-megapixel CMOS image sensor, which achieves image quality comparable to CCD while taking advantage of the benefits of CMOS technology.
2004
Semiconductor Insights, the leader in technical and patent analyses of ICs, awards Micron's 6F2 cell architecture the 2004 INSIGHT Award for Most Innovative DRAM.
Micron ships its first production 90nm, 2-gigabit NAND Flash memory products.
2005
Micron introduces the industry's fastest 1.8V Flash memory for mobile applications.
Micron introduces a family of Mobile LPDRAM devices that provide low standby power and improved stackability.
Micron introduces Endur-IC™ technology, which delivers low power consumption, increased reliability, and an overall robustness required for mobile applications.
Micron emerges as the number one provider of CMOS image sensors for camera phones, capturing more than 30% of the market share.
Micron and Intel announce their agreement to form a new company—IM Flash Technologies—to manufacture NAND Flash memory.
Boise manufacturing facility earns an award from the Pacific Northwest section of the American Water Works Association for "Innovation and Commitment to Water Conservation."
Micron's DDR2 memory wins the prestigious AnandTech Editor's Choice Award for providing the best performance and value.
2006
Micron
...
Introduces the industry's first NAND Flash memory device built on 50nm process technology.
Introduces the world's first 8-megapixel image sensor on a 1/2.5-inch optical format (based on a 1.75-micron pixel design).
Introduces the world's densest server memory module (16-gigabyte).
Announces development of a 1.4-micron pixel image sensor design.
Begins shipping 8-gigabit and 4-gigabit NAND Flash devices, ideal for MP3, USB drive, and flash card applications.
Secures leadership position in digital image sensor products with 40% market share.
Enters into joint-venture partnership with Intel,creating IM Flash Technologies to manufacture NAND Flash memory.
Acquires Lexar Media to expand NAND Flash memory portfolio.
Expands assembly and test facility in Singapore and effectively doubles its capacity.
Introduces Osmium™ packaging technology.
Receives #1 ranking in the semiconductor industry in iplQ's 2006 Patent Scorecard for the fifth consecutive year.
Partners with Photronics on a leading-edge MP Mask Technology Center to supply photomasks for high-density, low-power chips.
2007
U.S. President Bush Recognizes Micron Technology for Helping Grow Economy Through Continued Investment
Micron Opens New Manufacturing Facility in China
Micron Reduces Data Center Power Consumption with New Aspen Memory Family of Energy-Efficient Products
Micron Technology Named 2007 Sun Best-in-Class Supplier
CMP's Semiconductor Insights Recognizes Micron's 78nm 1Gb DDR3 as Most Innovative DRAM
Micron Introduces RealSSD™ Family of Solid State Drives
2008
Micron Launches Aptina Imaging: A CMOS Image Sensor Division
Micron Continues Leadership in Energy-Efficient Memory Designs With New Low-Voltage DDR3 and Higher-Density DDR2 Parts
Micron and Nanya sign an agreement to create MeiYa Technology Corporation, a new DRAM joint venture.
Intel and Micron First to Deliver Sub-40 Nanometer NAND Flash Memory Device
Micron Introduces Next-Generation RealSSD™ Solid State Drives for Enterprise Server and Notebook Applications
Micron Expands Partnership with Nanya by Acquiring Qimonda AG's Stake in Inotera Memories, Inc.
Micron Collaborates with Sun Microsystems to Extend Lifespan of Flash-Based Storage, Achieves One Million Write Cycles
Intel, Micron Move into Mass Production with 34nm NAND Flash
Infineon and Micron Develop Next-Generation Data Storage Solution for HD-SIM Cards; Collaboration to Push HD-SIM Card Capacity Beyond 128MB
2009
U.S. Technology Leaders, including Micron's Chairman and CEO Steve Appleton, Meet with President Obama in Support of Economic Recovery Package
Micron Phases Out 200mm Wafer Manufacturing Operations in Boise, the Longest Running Memory Fab in the World (1981-2009)
Micron Wins Prestigious Semiconductor Insight Awards for DRAM and NAND Flash Technology Innovations
Micron Acquires Displaytech, Inc., and Introduces New Single-Chip Microdisplay Panel
Micron Sell's Aptina Imaging Corporation to Riverwood Capital and TPG Capital
Intel and Micron develop a new 3-bit-per-cell (3bpc) multi-level cell (MLC) NAND technology
Micron Delivers RealSSD™ C300 Solid-State Drives
Micron transfers its stock exchange listing from the NYSE to the NASDAQ Global Select Market (NASDAQ: MU), effective Dec. 30, 2009.
2010
Origin and Micron Establish Joint Venture to Develop Photovoltaic Technology
Intel and Micron Introduce 25-Nanometer NAND
http://www.micron.com/about/milestones
Steven R. Appleton
Chairman of the Board and Chief Executive Officer of Micron Technology Inc.
Steven R. Appleton, Chairman and Chief Executive Officer of Micron Technology, Inc.
Photo: Micron Technology, Inc.
Steve Appleton is chairman and chief executive officer of Micron Technology Inc.
Mr. Appleton joined Micron in 1983 and has held a series of increasingly responsible positions, including production manager, director of manufacturing, and vice president of manufacturing.
In 1991, he was appointed president and chief operating officer of Micron and in 1994 he was appointed to the position of chairman, chief executive officer and president.
He assumed his current position in 2007.
Mr. Appleton currently serves on the board of directors for the Semiconductor Industry Association and National Semiconductor, Inc.
He is also a member of the World Semiconductor Council and serves on the Idaho Business Council.
He received a bachelor of business administration degree from Boise State University in 1982 and an honorary doctorate from Boise State University in 2007.
http://www.micron.com/about/leadership/executives/appleton.aspx