Will create networking industry powerhouse with a proven, edge-to-data center set of solutions and global reach.
PALO ALTO
, Calif., and
MARLBOROUGH
, Mass., Nov. 11, 2009
HP and 3Com Corporation (NASDAQ: COMS) ("3Com")
today announced that they have entered into a definitive agreement under which
HP will purchase 3Com
, a leading provider of networking switching, routing and security solutions, at a price of
$7.90 per share
in cash or an enterprise value of approximately
$2.7 billion
.
The terms of the transaction have been approved by the
HP and 3Com boards of directors.

This combination will transform the networking industry and underscore
HP's next-generation data center strategy
built on the convergence of
servers, storage, networking, management, facilities and services
.
The resulting business outcome will help customers simplify the network, deploy a unique and innovative edge-to-core network fabric for the enterprise and improve
IT service delivery capabilities, all delivered with
best-in-class price-performance
.
"Companies are looking for ways to break free from the business limitations imposed by a networking paradigm that has been dominated by a single vendor," said
Dave Donatelli, executive vice president and general manager, Enterprise Servers and Networking, HP.
"By acquiring 3Com, we are accelerating the execution of our Converged Infrastructure strategy and bringing disruptive change to the networking industry. By combining HP ProCurve offerings with 3Com's extensive set of solutions, we will enable customers to build a next-generation network infrastructure that supports customer needs from the edge of the network to the heart of the data center."
"Our extensive product line and innovative technology together with HP's breadth and scale will expand our global opportunity," said
Bob Mao, chief executive officer, 3Com.

"3Com's networking products are based on a modern architecture which has been designed to offer better performance, require less power and eliminate administrative complexity when compared against current network offerings. Our products are enterprise proven and widely deployed in the world's largest banks, manufacturers, Internet service providers, public utilities and retailers."
The acquisition of
3Com
will dramatically expand
HP's Ethernet
switching offerings, add routing solutions and significantly strengthen the company's position in
China
– one of the world's fastest-growing markets – via the
H3C
offerings.
In addition, the combination will add a large and talented research and development team in
China
that will drive the acceleration of innovations to
HP's networking solutions
.
3Com
also brings to
HP
best-of-breed network security capabilities through its
TippingPoint
portfolio.
For the past four years, TippingPoint has been the leader in
Gartner's
"
Magic Quadrant
" in its evaluation of leading network security products.
Approximately 30 percent of the
Fortune 1000 companies
have already deployed TippingPoint intrusion prevention systems.
"We are confident that we can run our entire global business of 300,000-plus employees, including our next-generation data centers, entirely on the new HP networking solutions," said
Randy Mott, executive vice president and chief information officer, HP.

"Based on our experience and extensive testing of 3Com's products, we are planning to undertake a global rollout within HP as soon as possible after the completion of the acquisition."
Under the terms of the merger agreement,
3Com
stockholders will receive
$7.90
for each share of 3Com common stock that they hold at the closing of the merger.
The acquisition is subject to customary closing conditions, including the receipt of domestic and foreign regulatory approvals and the approval of 3Com's stockholders.
The transaction is expected to close in the first half of calendar 2010.
HP anticipates that the transaction will be slightly dilutive to fiscal 2010 non-GAAP earnings.
Audio webcast
This afternoon
HP
will conduct an audio webcast for financial analysts and stockholders to discuss
HP's agreement to acquire 3Com
.
Audio webcast for financial analysts and stockholders: 5 p.m. ET / 2 p.m. PT, hosted by
Dave Donatelli, executive vice president and general manager of Enterprise Servers and Networking at HP
.
Access the live audio webcast at
www.hp.com/investor/hpwebcast
About 3Com Corporation
3Com Corporation is a $1.3 billion global enterprise networking solutions provider that sets a new price-performance standard for customers.
3Com has three global brands – H3C, 3Com and TippingPoint – that offer high-performance networking and security solutions to enterprises large and small.
The H3C enterprise networking portfolio – a market leader in China – includes products that span from the data center to the edge of the network, while TippingPoint network-based intrusion prevention systems and network access control solutions deliver in-depth, no-compromise application, infrastructure and performance protection.
About HP
HP creates new possibilities for technology to have a meaningful impact on people, businesses, governments and society.
The world's largest technology company, HP brings together a portfolio that spans printing, personal computing, software, services and IT infrastructure to solve customer problems.
More information about HP (NYSE: HPQ) is available at
http://www.hp.com
Additional information and where to find it

3Com
plans to file with the
Securities and Exchange Commission
and furnish to its stockholders a proxy statement in connection with the proposed merger.
The proxy statement will contain important information about the proposed merger and related matters.
Investors and stockholders
are urged to read the proxy statement carefully when it becomes available. Investors and stockholders will be able to obtain free copies of the proxy statement and other documents filed with the
SEC
by
3Com
through the website maintained by the
SEC
at www.sec.gov, and from 3Com by contacting Investor Relations by mail at
3Com Corporation, 350 Campus Drive, Marlborough, MA 01752-3064

Attention
: Investor Relations, by telephone at
+1 508 323 1198
,
or by going to 3Com's Investor Information page on its corporate website at
www.3com.com
(click on "Investor Information", then on "SEC Filings").
Participants in the solicitation
3Com
and
HP
and their respective directors and executive officers may be deemed to be participants in the solicitation of proxies from
3Com
stockholders in connection with the acquisition.
Information about HP's directors and executive officers is set forth in HP's proxy statement on Schedule 14A filed with the SEC on January 20, 2009 and HP's Annual Report on Form 10-K filed on December 18, 2008.
Information about 3Com's directors and executive officers is set forth in 3Com's proxy statement on Schedule 14A filed with the SEC on August 7, 2009 and 3Com's Annual Report on Form 10-K filed on July 27, 2009.
Additional information regarding the interests of participants in the solicitation of proxies in connection with the merger will be included in the proxy statement that 3Com intends to file with the SEC.
Forward-looking statements
This document contains forward-looking statements that involve risks, uncertainties and assumptions. If such risks or uncertainties materialize or such assumptions prove incorrect, the results of HP and its consolidated subsidiaries, on the one hand, and 3Com and its consolidated subsidiaries, on the other hand, could differ materially from those expressed or implied by such forward-looking statements and assumptions.
All statements other than statements of historical fact are statements that could be deemed forward-looking statements, including the expected benefits and costs of the transaction; management plans relating to the transaction; the expected timing of the completion of the transaction; the ability to complete the transaction considering the various closing conditions, including those conditions related to regulatory approvals; any statements of the plans, strategies and objectives of management for future operations, including the execution of integration plans; any statements of expectation or belief; and any statements of assumptions underlying any of the foregoing.
Risks, uncertainties and assumptions include the possibility that expected benefits may not materialize as expected; that the transaction may not be timely completed, if at all; that, prior to the completion of the transaction, 3Com's business may not perform as expected due to transaction-related uncertainty or other factors; that the parties are unable to successfully implement integration strategies; and other risks that are described in HP's SEC reports, including but not limited to the risks described in HP's Annual Report on Form 10-K for its fiscal year ended October 31, 2008 and Quarterly Report on Form 10-Q for the fiscal quarter ended July 31, 2009, and 3Com's SEC reports, including but not limited to the risks described in 3Com's Annual Report on Form 10-K for its fiscal year ended May 29, 2009, and 3Com's most recent Quarterly Report on Form 10-Q.
Neither HP nor 3Com assumes any obligation and does not intend to update these forward-looking statements.
http://www.hp.com/hpinfo/newsroom/press/2009/091111xa.html
David Donatelli
Executive Vice President and General Manager, Enterprise Servers and Networking, HP Enterprise Business
Hewlett-Packard Company

David Donatelli is executive vice president and general manager of the Enterprise Servers and Networking business unit. In this role, Donatelli is responsible for the development of HP's industry-leading server and networking solutions.
Donatelli's team includes Business Critical Systems, Industry Standard Servers, Infrastructure Software, Blades and ProCurve Networking.
This portfolio provides the foundation for HP's Converged Infrastructure.
The Converged Infrastructure is HP's solution for the next-generation data center that enables CIOs to rapidly shift technology resources to meet changing business needs.
Prior to joining HP, Donatelli spent 22 years at EMC Corporation where he held a variety of management, operations, sales and marketing positions.
In his last role he was President of the EMC Storage Division, where he oversaw the development of all of EMC's storage platforms and the development of EMC's Information Management Software and Infrastructure Software product offerings, Global Supply Chain and Worldwide Manufacturing.
David is a graduate of Boston College and received an MBA from Northwestern University's Kellogg School of Management.
Randall D. (Randy) Mott
Executive Vice President and Chief Information Officer

Randy Mott, executive vice president and chief information officer, HP
Photo: HP
Randy Mott is executive vice president and chief information officer of HP, responsible for the global information technology (IT) strategy and all of the company's IT assets.
This includes company-wide application development, data management, technology infrastructure, data center operations and telecommunication networks worldwide.
Mott's vision and leadership approach has garnered him global recognition in leading transformational initiatives focused on optimizing IT as a business.
In June 2007, he received the "Roger Milliken Career Achievement Award" from the Voluntary Interindustry Commerce Solutions Association for his dedication and contributions to enabling the retail and consumer-focused industries through the creation and implementation of supply chain standards and best practices.
Previously, Mott was senior vice president and chief information officer for Dell, Inc., which he joined in 2000. He was responsible for managing that company's global IT infrastructure, which included the backbone of its extensive Internet and web-based capabilities. Mott significantly enhanced the company's IT executive talent and focused the organization on global, scalable and common systems.
Prior to Dell, Mott spent 22 years at Wal-Mart Stores Inc., where he held a variety of technical and management positions and pioneered retail and supply-chain systems automation.
In 1994, Mott was named senior vice president and chief information officer and for the next six years Wal-Mart almost tripled in revenue and its IT group earned a "best-of-class" reputation as it cost-effectively leveraged global and common IT systems.
In 1996, Mott was promoted to Wal-Mart's executive committee and in 1997 InformationWeek named him "Chief of the Year."
Mott has a bachelor of science in mathematics from the University of Arkansas, Fayetteville. In 2005, he was named in the Fulbright College Alumni Academy as a Distinguished Alumni.
http://www.hp.com/hpinfo/execteam/bios/mott.html
Robert Mao
Chief Executive Officer, 3Com Corporation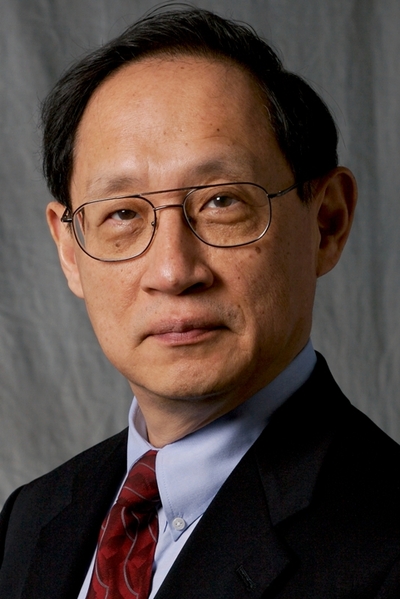 Robert Mao, Chief Executive Officer, 3Com Corporation
Photo: 3Com Corporation
Robert Mao has been chief executive officer of 3Com Corporation since April 2008 and a member of the company's board of directors since March 2007.
He leads the company's global operations and strategy, including the company's H3C business in China.
Prior to becoming CEO, Mao most recently was 3Com's executive vice president, Corporate Development.
He has more than 30 years of experience in the telecommunications and IT industries.
Before joining 3Com, Mao was president and chief executive officer of Greater China for Nortel Networks from September 1997 to May 2006 and regional president of Greater China for Alcatel from September 1995 to September 1997.
In these positions, he managed operations in the People's Republic of China, Taiwan, Hong Kong and Macao.
Mao also held senior managerial and technical positions at Alcatel and ITT in Asia and the United States.
He also serves on the Board of Hurray! Holding Co. Ltd., a wireless value-added services provider.
Mao holds a master's degree from Cornell University in material science and metallurgical engineering and a master's in management from the Massachusetts Institute of Technology.
http://www.3com.com/corpinfo/en_US/executivebios/mao.html
Mark Hurd
HP Chairman of the Board, Chief Executive Officer and President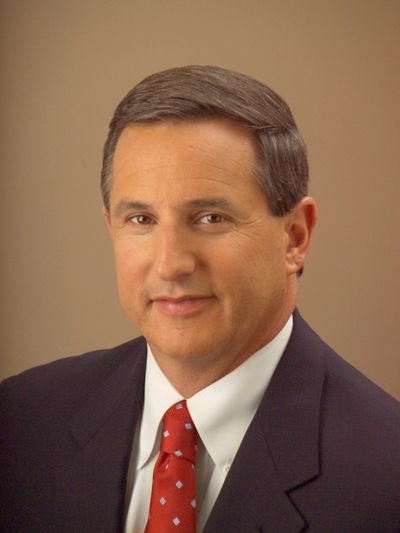 Mark Hurd, HP Chairman of the Board, Chief Executive Officer and President
Photo: HP
Mark Hurd joined HP in early 2005 as chief executive officer and president and was named chairman of the board of directors in September 2006.
With the goal of establishing HP as the world's leading technology company, Hurd has sharpened HP's strategic focus and concentrated its investments on three long-term growth opportunities: next-generation enterprise data center architecture and services; technologies for always connected, always personal mobile experiences; and a broad transition from analog to digital imaging and printing across the consumer, commercial and industrial markets.
At the same time, Hurd has improved HP's operating efficiency and execution as well as its financial performance and customer focus.
The result has been increasing growth and profitability, greater value for shareholders and customers, and a stronger competitive position in global IT markets.
Between the company's 2004 and 2008 fiscal years, HP grew revenue from $80 billion to $118.4 billion and more than doubled its earnings per share.
Prior to joining HP, Hurd spent 25 years at NCR Corp., where he held a variety of management, operations, and sales and marketing roles.
He was named chief operating officer in 2002 and chief executive officer in 2003.
Under his leadership, NCR reignited growth in its core businesses and improved from a net loss of $2.25 per share in 2002 to net income of $3.03 in 2004.
Hurd is additionally a member of the News Corp. board of directors.
He earned a bachelor's degree in business administration in 1979 from Baylor University.
http://www.hp.com/hpinfo/execteam/bios/hurd.html
http://phx.corporate-ir.net/External.File?item=UGFyZW50SUQ9MjAzNjd8Q2hpbGRJRD0tMXxUeXBlPTM=&t=1