In the near future, it will be possible to take off from
Paris
at 8 a.m. for a breakfast meeting in
Manhattan
.
One will be able to fly from the East Coast of North America to Asia in just nine and a half hours.
It will be possible to traverse the
United States
at .98 Mach with operating costs equivalent to today's large business jets, while still being able to access all the airports where most business jets operate now and meeting applicable noise and emissions regulations.
A new approach to supersonic design makes it possible. It is like nothing that has come before, but may well herald the shape of business travel for decades into the future.
It is
the Aerion Supersonic Business Jet
.
Welcome aboard!

Supersonic NLF Concept

Aerion's straight-wing
, natural laminar flow design, coupled with proven engines from
Pratt & Whitney
, enable sustained and efficient supersonic cruise up to 1.6 Mach.
Aerion's natural laminar flow wing reduces total airframe drag by up to 20 percent versus previous delta wing technology.
That reduction creates a virtuous circle, allowing the
Aerion jet
to cruise on less power, requiring less fuel and therefore lower overall weight.
The NLF wing enables fuel efficient subsonic cruise speeds between .95 and .99 Mach, and allows for boomless cruise up to Mach 1.1.
A straight-wing, natural laminar flow design provides benefits at the low and slow end of the speed envelope, as well.
Approach and landing speeds will mirror those of today's larger business jets, allowing routine access to runways of no more than 6,000 feet.
http://www.aerioncorp.com/supersonic
Specifications

The term "Visionary" is overexposed given the rapid evolution of technology. But it is fairly applied to
Aerion's supersonic development program.

The Delta wing was the shape that defined performance in the 20th century.
The Aerion wing is the shape of the emerging supersonic market in the 21st century.
We invite you to explore this exciting new world with us.
Maximum cruise speed
: 1.6 Mach
Long range cruise (supersonic):
1.5 Mach
No boom cruise (supersonic):
~1.1 to 1.2 Mach
High speed cruise (subsonic):
.99 Mach
Long range cruise (subsonic):
.95 Mach
Maximum takeoff weight
: 90,000 pounds
Basic operating weight
: 45,100 pounds
Maximum fuel
: 45,400 pounds
Engines
: Two PW JT8D-219
Thrust:
Flat rated to 19,600
Wing area
: 1,200 sq. ft.
Approach speed
: 120 kts*
Balanced Field length
< 6,000 feet
Landing distance, wet runway
: 3,460 feet
Range (NBAA IFR):
> 4,000 nm
Ceiling:
51,000 feet
* Typical end of mission weight
http://www.aerioncorp.com/specifications
Performance

What might a flight in the Aerion supersonic business jet be like?
Let's consider
a trip from Chicago to London
.
Eight passengers board for a 12 noon departure.
Minutes later the plane is lined up on
Midway's
6,500-foot runway 4R.
Twin Pratt & Whitney JT8D-219
engines provide a prodigious kick in the pants and the nose wheel lifts off at 147 knots.
You are up and away.
Fifteen minutes later, somewhere over
Lake Huron
and about 150 miles down range, you level at 45,000 feet.
Speed builds quickly to .98 Mach, which is maintained until crossing into
Labrador, Canada
.
And here comes the fun part.
The throttles go forward and you are suddenly through
Mach 1
and accelerating to
Mach 1.5
over the next 167 nautical miles.
Passengers can marvel at the bulkhead flight data display as the speed builds, or gather around a conference table for a meeting.
Or perhaps trade e-mails with the home office.
Once at cruise speed, the pilots climb to the final altitude of
Flight Level
510 for a quick
Atlantic
crossing (about two hours).
A working lunch is served.
Approaching Ireland, the pilots throttle back to just shy of
Mach 1
and prepare for the approach into
Farnborough
.
In the back, passengers finish up calls stateside, where the work day is just concluding.
Landing time is about 10:45 p.m. local (five hours and 42 minutes after takeoff).
Still time for a night cap in the hotel lounge and a good night's rest before a busy day.
The worst effects of jet lag have been avoided by not flying through the night and a productive day has been preserved.
http://www.aerioncorp.com/performance
Cabin Comfort
It may say
Mach 1.6
on the cabin information display, but inside we've created an environment where life slows down a bit.
LCD "thin-film" lighting
bathes the cabin in soothing colors.
Seats cocoon passengers in their own
personalized comfort
zones, with armrest controls for entertainment and communications options.
Recliners can even be heated or cooled to individual preference.
Cabin
cross section (6.2 feet in height, 6.5 feet in width) is comparable to today's super-midsize jets, with a flat floor throughout.
Cabin
length of 30 feet allows for up to three separate seating areas, plus room for a full galley and comfortable lavatory.
Configurations for eight to 12 passengers are possible. At supersonic speeds, you won't spend a lot of time here. But they will be among your most enjoyable hours.
Cabin
length of 30 feet, allows for up to three separate seating areas, plus room for a full galley and comfortable lavatory.
http://www.aerioncorp.com/comfort
Order Book at $4 billion as Aerion nears decision on manufacturing partner for its supersonic jet design

Paris Air Show
(June 15, 2009)
Aerion Corporation
is nearing a decision on an aerospace manufacturing partner to lead the development and production of its pioneering supersonic business jet design.
The next step is to carry out a pre-launch phase jointly with the OEM to confirm the
Aerion SSBJ
performance, costs and market, prior to formal launch in the third quarter of 2010.
Thereafter a five-year program is planned so that the
Aerion SSBJ
could be flying in 2013 and certified by late 2015.
"This will represent the first joint civil supersonic development program in 47 years, and the last was a result of a treaty between two nations, so I think it is fair to say a new agreement will be historic—and one driven entirely by market dynamics," said
Aerion Vice Chairman Brian Barents
.
Aerion
has stated previously that a successful proof-of-concept phase would be followed by a five-year development program culminating in certification and entry into service.
In all likelihood, that would put the certification date for the
Aerion aircraft
in 2015.
Barents
noted two positive economic signs for the program: the Aerion order book has held steady at approximately
$4 billion
(with a unit cost of $80 million); and
OEMs
have remained committed to pressing ahead with discussions at a time of economic uncertainty.
"Both customers and OEMs are looking beyond the current economic turmoil," said
Barents
.
"OEMs understand that they need to think five to ten years ahead and have new products in the pipeline. The development timeline for the Aerion supersonic business jet fits well with this sort of planning horizon."
Aerion Corporation
Aerion Corporation of Reno, Nevada
is an advanced engineering group formed in 2002 to reintroduce commercial supersonic flight.
Aerion continues research begun more than 20 years ago, with the current focus on the design of a practical and efficient supersonic business jet employing patented natural laminar flow technology.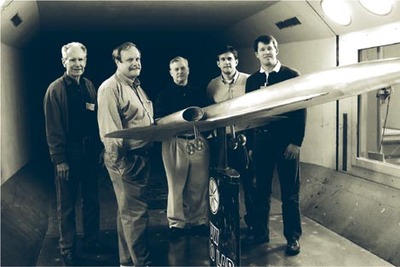 The Aerion test team and model in the University of Washington wind tunnel. From left to right: Richard Tracy, chief technology officer; Jim Chase, chief engineer; Mike Henderson, COO; and engineers Andres Garzon and Jason Matisheck.
Foto: Aerion Corporation
Aerion Corporation
is an advanced aeronautical engineering organization headquartered in
Reno, Nevada
.
The company was formed for the purpose of developing and commercializing a fundamental breakthrough in supersonic transportation.
Aerion
has earned patents on several concepts related to supersonic aerodynamics and structures, including patents on its supersonic natural laminar flow wing design.
In addition to the Reno organization, Aerion includes an engineering group in
Palo Alto, California
, specializing in advanced computational methods for aerodynamic analysis and multi-disciplinary design optimization.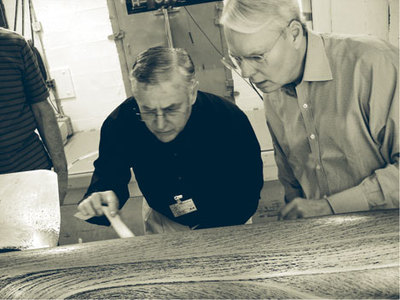 COO Mike Henderson examines flow patterns with Aerion Chairman Robert Bass following a wind tunnel run.
Foto: Aerion Corporation
Prior to the formation of Aerion, its founders received several
DARPA
contracts for supersonic laminar flow wing studies, as well as research and test flights.
This group also participated in
DARPA's Quiet Supersonic Platform Program.

A team of closely affiliated firms, including
Pratt & Whitney
, provide engineering design and analysis support in the following areas: aerodynamics; structures; systems: propulsion; stability and control; and aeroelasticity.
Aerion's board includes:
Robert M. Bass
, Chairman of Aerion and President of investment group Keystone Group, LP
Brian E. Barents
, Vice Chairman of Aerion and former president and CEO of Galaxy Aerospace and Learjet
Dr. Richard R. Tracy
, who has pioneered the supersonic natural laminar wing concept and serves as Aerion's Chief Technology Officer
Michael L. Henderson
, COO of Aerion and Boeing's former program manager for high-speed civil transport
Robert Morse
, a Partner at Oak Hill Capital Management
James Stewart
, CFO at SR Technics
For more information, contact:

Jeff Miller
Blake-Miller Communications
001-817-291-2234
jeff.miller@blake-miller.com
www.aerioncorp.com
Richard R. Tracy
Chief Technology Officer, Director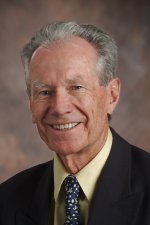 Richard R. Tracy,
Chief Technology Officer, Director
Dr. Tracy developed the natural laminar flow supersonic wing, and conducted research on its capabilities privately and under subsequent DARPA grants.
He has worked on both civil aircraft and defense programs, including the Global Hawk and the single-stage-to-orbit X-30.
He led the initial design on the Learstar 600 for Bill Lear, later produced as the Canadair Challenger.
He holds B.S., M.S. and PhD degrees from Cal Tech, the latter in Hypersonic Aerodynamics.
Michael L. Henderson
Chief Operating Officer, Director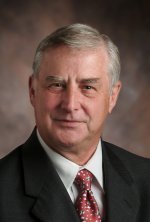 Michael L. Henderson,
Chief Operating Officer, Director
As Boeing's chief project engineer for enabling technologies, Mr. Henderson led a team of 600 in developing advanced design and manufacturing technologies.
Earlier, he served for eight years as Boeing's program manager for High Speed Civil Transport, leading a team of 1,500 professionals.
He also led Boeing's High-Lift Research Unit, which developed advanced computational tools for high-lift system design.
He is a founding member and past president of the Flight Research Institute.
He earned B.S. and M.S. degrees in aeronautical engineering from the University of Michigan.
Brian E. Barents
Vice Chairman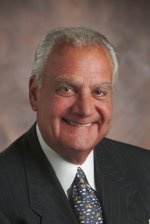 Brian E. Barents,
Vice Chairman
Mr. Barents leads Aerion's effort to develop a consortium to produce supersonic aircraft.
He is the former CEO of two business jet manufacturers, Learjet and Galazy Aerospace.
At both companies he was responsible for the development and successful introduction of new-technology business jets.
He is a past chairman of the General Aviation Manufacturers Association and a retired Brigadier General in the United States Air Force and Kansas Air National Guard.
He serves on a number of corporate and charitable boards.
Robert M. Bass
Chairman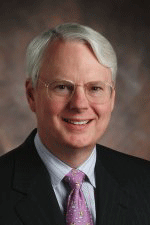 Robert M. Bass,
Chairman
Mr. Bass is president of Keystone, Inc. and the founder of the Oak Hill investment partnerships, comprised of over $10 billion of investments across multiple asset classes.
Since inception 21 years ago, the return track record of private equity investments exceeds 50% annually.
Mr. Bass received his B.A. from Yale and M.B.A. from Stanford.
A native of Fort Worth, Texas, he has devoted much of his time to public service for national and local organizations.
http://www.aerioncorp.com/management