Pixar Animation Studios
is an
Academy Award
® - winning computer animation studio with the technical, creative and production capabilities to create a new generation of animated feature films, merchandise and other related products.
Pixar's objective is to combine proprietary technology and world-class creative talent to develop computer-animated feature films with memorable characters and heartwarming stories that appeal to audiences of all ages.
In partnership with
Walt Disney Pictures
,
Pixar
created and produced:
Toy Story
(1995),
A Bug's Life
(1998),
Toy Story 2
(1999),
Monsters, Inc
. (2001),
Finding Nemo
(2003),
The Incredibles
(2004),
Cars
(releasing June 9, 2006).
Toy Story
, released November 22, 1995, reflects more than nine years of creative and technical achievements. The film received tremendous critical acclaim and became the highest grossing film of 1995, generating $362 million in worldwide box office receipts.
Toy Story's director and Disney • Pixar's chief creative officer, John Lasseter
, received a
Special Achievement Academy Award
® for his "inspired leadership of the Pixar Toy Story team resulting in the first feature-length computer animated film."
Pixar
has since released
A Bug's Life
,
Toy Story 2
,
Monsters, Inc.,
Finding Nemo
, and
The Incredibles
.
The six films combined have grossed more than
$3.2 billion
at the worldwide box office, and Pixar now has six of the top grossing animated films of all time.
Toy Story 2
, at the time of release, broke numerous opening weekend records all over the world and won a
Golden Globe award for Best Picture, Musical or Comedy in 1999.
In 2001,
Pixar
released the
Academy Award
®-winning
Monsters, Inc
., which reached over
$100 million
at the domestic box office in just 9 days, faster than any animated film in history at the time of its release.
Monsters, Inc.'s opening-weekend gross of
$62.6 million
marked the largest 3-day opening ever for an animated film, the largest 3-day opening in the history of
The Walt Disney Studios
, the largest 3-day opening in the history of
Pixar Animation Studios
, and the sixth-largest opening in industry history - records that Monsters, Inc. held until the release of
Finding Nemo
.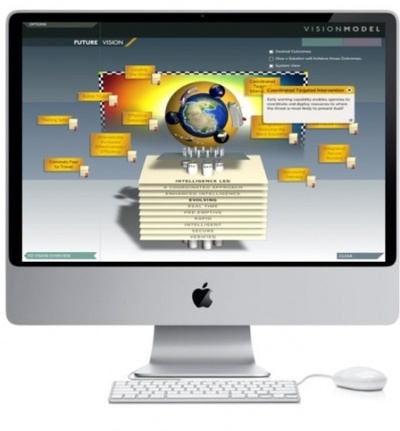 Future Vision Model
On May 30, 2003,
Pixar
released
Finding Nemo
which broke every one of
Monsters, Inc.'s
opening weekend box office records that had been set only 18-months earlier.
Finding Nemo
generated
$865 million
at the global box office and received the
Academy Award® for Best Animated Feature Film
.
The Incredibles
, released in 2004, continued Pixar's success both critically and at the box-office.
The film grossed
$70.2 million
in its first weekend of release in the United States and performed similarly throughout the rest of the world.
The film earned more than
$620 million worldwide
, elevating it to the second highest grossing Pixar film and amongst the 25 highest grossing film of all time. In addition to a multitude of prestigious accolades, praise for
The Incredibles
has culminated in a
Pixar-
record:
four Academy Award® nominations
.
Technology

Since its incorporation,
Pixar
has been responsible for many important breakthroughs in the application of
computer graphics (CG)
for filmmaking.
Consequently, the company has attracted some of the world's finest talent in this area. Pixar's technical and creative teams have collaborated since 1986 to develop a wealth of production software used in-house to create its movies and further the state of the
art in CG movie making.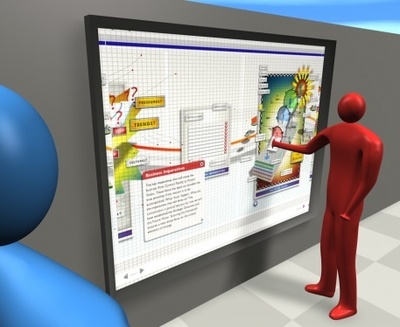 Communicating Complexity. Our aim is always to find the best possible way to move our work from 'thinking' and 'deciding' to 'engaging' and 'communicating' with the enterprise...
This proprietary technology allows the production of animated images of a quality, richness and vibrancy that are unique in the industry, and above all, allows the director to precisely control the end results in a way that is exactly right for the story.
Pixar continues to invest heavily in its software systems and believes that further advancements will lead to additional productivity and quality improvements in the making of its computer animated films.
Pixar
also has a long standing tradition of sharing its advances within the broader
CG community
, through technical papers, technology partnerships, and most notably through its publicly available
RenderMan
product for the highest-quality, photo-realistic images currently available.
RenderMan
remains the standard in CG film visual effects and feature animation and has been honored with an
Academy Award
for technical achievement.
Creative Logic systems. This model explains that all our systems thinking and the sustained communication that emerge from it is built on a rigorous logical model and architecture...
In 2001, the
Academy of Motion Picture Arts & Sciences' Board of Governors
® honored
Ed Catmull, president of Pixar and Disney Animation Studios
,
Loren Carpenter, senior scientist
, and
Rob Cook, vice president of software engineering
, with an
Academy Award of Merit (Oscar®)

"for significant advancements to the field of motion picture rendering as exemplified in Pixar's RenderMan."
In 2002, the
Producer's Guild of America
honored
Pixar
with the Guild's inaugural
Vanguard Award
, which recognizes outstanding achievement in new media and technology.
Creative Team

Pixar's creative department is led by
John Lasseter
, an
Academy Award®-winning director
and animator and the director of
Toy Story
,
A Bug's Life, Toy Story 2,
and
Cars
(releasing June 9, 2006), as well as executive producer of
Monsters, Inc
. (2001),
Finding Nemo
(2003) and
The Incredibles
(2004).
Under the guidance of Mr. Lasseter, Pixar has built a creative team that includes a department of highly skilled animators, a story department and an art department.
This team was responsible for creating, writing and animating all of Pixar's films.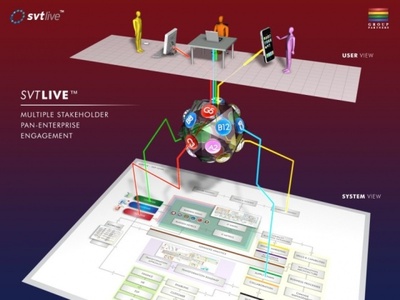 The Platform for connectivity. In this image you can see how complex schema's are underpinning the simple user interfaces are able to access almost infinite degrees of richness and governed by robust engineering...
Pixar strives to hire animators who have superior acting ability-those able to bring characters and inanimate objects to life, as though they have their own thought processes.
In order to attract and retain quality animators, the company founded
Pixar University
, which conducts three-month long courses for new and existing animators.
Pixar also has a complete production team that gives the company the capability to control all elements of production of its films.
Pixar has successfully expanded the production team so projects may be worked on simultaneously.
http://www.pixar.com/companyinfo/about_us/overview.htm
Technology + Art = Magic

"You get great creative people, you bet big on them, you give them enormous leeway and support, and you provide them with an environment in which they can get honest feedback from everyone" -
John Lasseter, Chief Creative Officer, Pixar Studios
"True creativity is a team sport. People tend to think that creativity is a mysterious solo act. However, in film making and many other kinds of complex product development, creativity involves a large number of people from different disciplines working effectively together to solve a great many problems."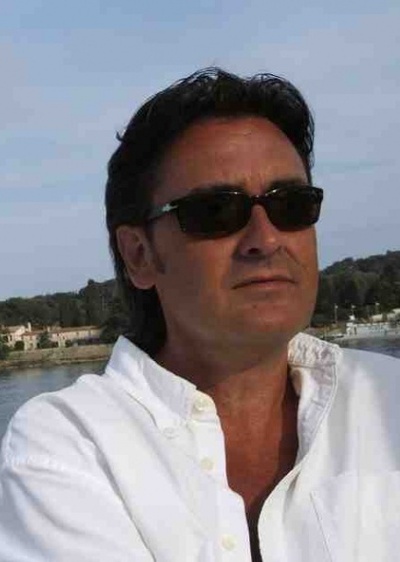 John Caswell, Founder and CEO, Group Partners Ltd.
We are developing a real culture at
Group Partners
and I genuinely believe we have a great basis upon which we can build.
We have to do this as a team.
We are bringing new people in, we are opening up in new places around the world, we are investing in our future, We are creating a new market and operational model.
There are many reasons for us all to feel good.
We still have a lot to do and change encourages us to think harder.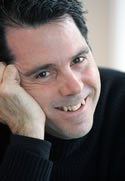 Kevin Hoffberg - "I do it in the company of some extraordinarily talented people at a company called Group Partners, a wonderful consultancy based in the UK that is the progenitor of something called Structured Visual Thinking. I am head of the firm's US Operations."
We are starting, with
Kevin Hoffberg
in the drivers seat, to train others in what we do.
This will then be the basis for many licensing conversations, in different flavors for other clients.
To start with this is about the method,
4D
™ and
Structured Visual Thinking
™ - later it will have to include our studio and technology solutions.
This is going to cause us to act, behave and think deeply about what we are about and teach what we preach.
The question our clients are asking us is
- "We really like what you guys do, we want to be able to do that, can you show us how?" - think about that for a minute and it asks us to examine not simply what we do but how do we do it, what are the core skills and what makes it repeatable.
How can we replicate both the methods and the manner in which teams work.
What is a team?

In Pixar's case a team consists of a Director, a Writer, some Artists, and some storyboard people.
"During early stages you can't judge the teams by the material they are producing as its too rough - many problems and open questions. But you can assess whether the teams social dynamics are healthy and whether the teams are soving problems and making progress. Both the senior management and the development department are responsible for seeing to it that the teams function well."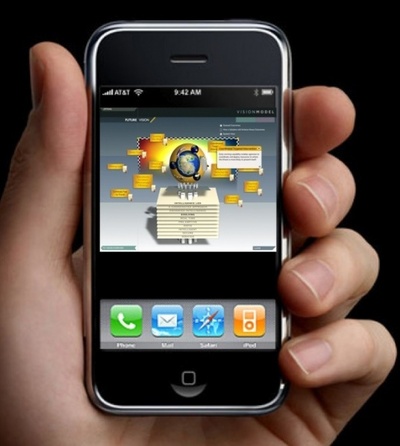 Everywhere. Anywhere. By thinking differently about users and the possibility of 21st Century devices and technologies we now have the ability to dramatically engage remotely and virtually by smart devices...
The Directors have to be 'masters' of knowing how to tell a story and how that story will translate into the medium of film.
There are huge analogies to us and what we do.
Having a unifying vision and one that gives coherence to thousands of ideas is also a direct map.
Turn that vision into clear directives that others can implement. Set others up for success by giving them all the information they need to do their jobs without telling them how to do it. These Directors possess strong analytic skills themselves but also can harness the analytic skills and life experiences of their people.
They are superb listeners and strive to understand the thinking behind every suggestion. They appreciate all contributions regardless of where they come from and use the best ones.
Pixar's Operating Principles

Everyone must have the freedom to communicate with anyone.
The decision making hierarchy and communication structures are two different things.
People in any area, department or domain must be able to approach anyone in any other are to solve problems without going through 'proper' channels. It's ok - even good - to go to meetings and be surprised.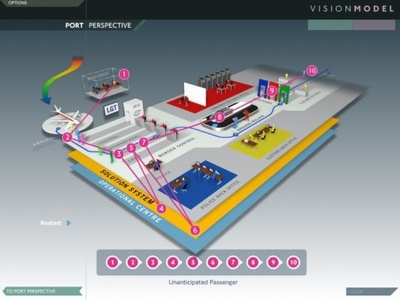 Demonstrating Application. We have proven the efficiency and power of these tools in training education, induction, knowledge transfer and general awareness...
It must be safe for everyone to offer ideas.
Make it safe for people to critique work in progress.
Widen the communication, involve many people as the creative process develops and encourage new thoughts, ideas or suggestions to improve in a safe environment.
We must stay close to innovations happening in the academic community.
Talking at conferences, publishing what we do and what we think widely - it may give ideas away but it keeps us close to new technologies, people and thinking and gets back far more innovation in the process.
Training and cross training.
Interaction, involvement and collaboration by everybody in everything. Its good to work and learn together.
This is also an appropriate and excellent doctrine for
Group Partners
.
I believe it mirrors closely how we want the culture to grow.
"The impulse to tightly control process whilst understandable is almost impossible as problems by definition are unforseen. The most efficient way to deal with numerous problems is to trust people to work together to figure them out." -
John Lasseter
The Peer Culture
The brain trust. Powerful, trusting and in constant review.
Working and talking openly about everything builds the best results.
Everyone fully invested in helping everyone else.
No ego.
Nobody pulling any punches either. Nobody just trying to be polite.
Trust and respect for each other the only way.
"The primacy of people over ideas. If you give a good idea to a mediocre team they will screw it up. If you give a mediocre idea to a great team, they will either fix it or throw it away and come up with something that works." -
John Lasseter
http://www.grouppartnerswiki.net/index.php?title=Team
Dr. Edwin Catmull
President of Pixar and Disney Animation Studios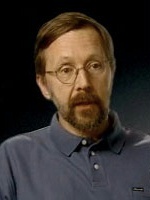 Dr. Edwin Catmull

Dr. Edwin Catmull is co-founder of Pixar Animation Studios and president of Pixar and Disney Animation Studios
.
Previously, he was
vice president of the Computer Division of Lucasfilm, Ltd.,
where he managed four development efforts in the areas of computer graphics, video editing, video games and digital audio.
Dr. Catmull
has been honored with
three Scientific and Technical Engineering Awards,
including an
Oscar®,
from
The Academy of Motion Picture Arts and Sciences
for his work. He also won the
Coons Award
, the highest achievement in the computer graphics field, for his lifetime contributions and was awarded the animation industry's
Ub Iwerks Award,
given to individuals for technical advancements that make a significant impact on the art or industry of animation.
A member of the
Academy of Motion Picture Arts and Sciences
and the
National Academy of Engineering
, Dr. Catmull earned B.S. degrees in computer science and physics and a Ph.D. in computer science from the University of Utah.
John Lasseter
Chief Creative Officer, Pixar and Disney Animation Studios
Principal Creative Advisor, Walt Disney Imagineering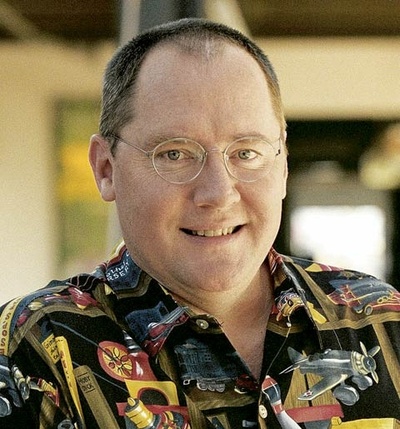 John Lasseter

John Lasseter is chief creative officer of Pixar and Disney Animation Studios and principal creative advisor, Walt Disney Imagineering
.
He is a
two-time
Academy Award®-winning director
and oversees all
Pixar
and
Disney
films and associated projects.
Mr. Lasseter directed the groundbreaking and critically acclaimed films
Toy Story, A Bug's Life
and
Toy Story 2
.
Additionally, he executive produced
Monsters, Inc., Finding Nemo,
and
The Incredibles.

Mr. Lasseter returned to the director's chair in 2006 with the release of
Disney•Pixar
film,
Cars
.
In 2004, Mr. Lasseter was honored by the
Art Directors Guild
with its prestigious "Outstanding Contribution To Cinematic Imagery" award, and received an honorary degree from the
American Film Institute
.
Under Mr. Lasseter's supervision, Pixar's animated feature and short films have received a multitude of critical accolades and film industry honors.
Mr. Lasseter received a
Special Achievement Oscar
® in 1995 for his inspired leadership of the
Toy Story
team.
His work on Toy Story also resulted in an Academy Award®-nomination for "Best Original Screenplay," the first time an animated feature had been recognized in that category.
Finding Nemo
, released spring 2003, became the highest grossing animated feature of all time, and won the
Oscar
® for "
Best Animated Feature Film
."
As creative director of Pixar, Mr. Lasseter enjoyed the critical acclaim and box office success of
The Incredibles
in 2004.
The film was recognized with a
record-breaking
16 Annie Award nominations and several "Best Of" awards by The Wall Street Journal
,
American Film Institute, National Board of Review
and many others.
Mr. Lasseter
also has written, directed and animated a number of highly renowned short films and television commercials for
Pixar
, including
Luxo Jr.
(1986 Academy Award® nominee);
Red's Dream
(1987);
Tin Toy
(1988 Academy Award® winner); and
Knickknack
(1989), which was produced as a
3D stereoscopic film
.
Pixar's
Tin Toy
became the first computer animated film to win an
Oscar
® when it received the 1988
Academy Award
® for
Best Animated Short Film.

John Lasseter's office
Prior to the formation of Pixar in 1986, Mr. Lasseter was a member of the
Computer Division of Lucasfilm Ltd
., where he designed and animated the computer-generated
Stained Glass Knight
character in the 1985
Steven Spielberg
-produced film Young Sherlock Holmes.
Mr. Lasseter
attended the inaugural year of the
Character Animation
program at
California Institute of the Arts
and received his B.F.A. in film there in 1979.
While attending California Institute of the Arts Mr. Lasseter produced two animated films, both winners of the Student Academy Award® for Animation; Lady and the Lamp in 1979 and Nitemare in 1980.
His very first award came at the age of five when he won $15.00 from the Model Grocery Market in Whittier, California, for a crayon drawing of the Headless Horseman.
http://www.pixar.com/companyinfo/about_us/execs.htm