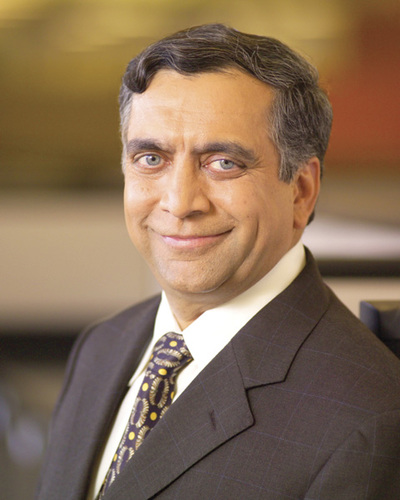 Vyomesh (VJ) Joshi is executive vice president of the Imaging and Printing Group (IPG) at HP.
SAN FRANCISCO, June 22, 2009. HP today unveiled the world's first web-connected home printer: The HP Photosmart Premium with TouchSmart Web.
HP is bringing the power of the web directly to the printer and combining it with HP's TouchSmart technology to give people quick, easy, touchscreen access to popular digital content (Requires an Internet connection to the printer).
Designed for the digital generation and connected households, the HP Photosmart Premium with TouchSmart Web features an entirely new web-based printing platform with HP applications (apps).
Similar to other Internet-connected devices, these apps, which are viewable on an extra-large, intuitive-to-use TouchSmart panel, allow people to connect instantly with fun, informative and personal content (Requires an Internet connection to the printer).
In addition to receiving apps preloaded on the printer, people can download new ones as they become available at the HP Apps Studio to suit their interests and needs.
With the sweep of a finger, users will be able to browse and view popular web destinations and simply touch the app of their choice to launch a web page where they can customize and print content on demand in an easy-to-read format (Requires an Internet connection to the printer).
As pioneers of this new content-on-demand delivery platform, the world's first HP app partners will be
USA TODAY, Google, Fandango, Coupons.com, DreamWorks Animation, Nickelodeon, Web Sudoku
and
Weathernews Inc
.
Through these apps, people will have free access to customized daily news, maps, coupons, coloring pages, movie tickets, recipes, personal calendars and more – all at the touch of a finger (Requires an Internet connection to the printer).
The new printers also will connect directly to a user's
Snapfish
account to view, print and upload photos (Requires a Snapfish.com account and Internet connection to the printer).
People additionally can access projects from the
HP Creative Studio
.
http://www.hp.com/hho/hp_create/?jumpid=ex_11260_us/en/hho/IPG/ipg20_cpt_direct
People will be able to create and share their own apps to customize their printers through the HP Apps Studio starting in late 2009.
"Twenty-five years ago HP invented consumer printing and today we are taking advantage of the digital content explosion to reinvent the category with an entirely new printing platform – powered by touch and empowered by the web," said
Vyomesh Joshi, executive vice president, Imaging and Printing Group, HP
.
"By giving people access to the content they want at the touch of a finger, the ability to customize their printing experience and create their own apps, and enabling easy 'one touch' wireless setup, we are driving a significant shift in how people will be printing in the future."
Free HP apps available at launch
Industry leaders from the worlds of news, entertainment and information are the first to offer free apps debuting on the HP Photosmart Premium with TouchSmart Web.
Consumers will be able to print daily, weekly or monthly news from USA TODAY, updated in real time and customized according to their interests, such as sports, news and politics.
"Today marks another change in the way our readers can access news and information as we bring print-on-demand to consumers' homes," said
Jeff Webber, publisher, USATODAY.com
.
"People can print the latest stories from USA TODAY at the touch of a finger to better fit their busy, on-the-go lives."
From
Google Maps
, consumers will be able to enter their destination and print a map; from Google Calendar, they will be able to print their weekly schedule to place on their refrigerator or bulletin board.
With
Coupons.com
, users can save money by printing coupons for groceries, restaurants, entertainment and more.
People also can browse and print recipes for quick, easy meal planning.
Consumers will be able to search movies in their local area from any one of
Fandango
's 16,000 theater screens across the country.
They can then buy tickets in advance and print their tickets at home or the office, helping ensure an easy and convenient movie-going experience.
To empower busy families, the printer provides one-touch access to fun coloring pages and templates from
DreamWorks Animation
and
Nickelodeon
.
Through the DreamWorks Animation app users also will be able to view movie trailers to upcoming releases without having to log on to a computer.
Nickelodeon printables will include color-ins, word finds, mazes and more from top properties, including "Dora the Explorer," "The Wonder Pets!," "SpongeBob SquarePants" and "iCarly."
For commuters,
Weathernews Inc
. provides a weekly forecast to allow for informed travel planning.
With
Web Sudoku
, people can quickly print brain teasers for light entertainment on the go.
World's first web-connected printer

The HP Photosmart Premium
with
TouchSmart Web
has an extra-large 4.33-inch touchscreen – the largest LCD touchscreen of any all-in-one inkjet printer on the market.
The versatile printer prints, faxes, copies and scans – producing laser-quality text documents and lab-quality photos – making it ideal for multitasking households.
With a full range of wired and wireless connectivity options, the printer provides the flexibility to print directly from
Wi-Fi
-enabled
PCs
,
Bluetooth
®-enabled devices, the
Apple iPhone
and the
Apple iPod
touch using
HP iPrint Photo
.
http://www.hp.com/hpinfo/newsroom/press_kits/2009/2009mac-world/HPiPrintPhotopressrelease-362_iprint-FINAL.pdf
Using HP iPrint Photo software.
Free download available from Apple's App Store;
details at
www.hp.com/go/iPrintphoto
ENERGY STAR
® qualified, the all-in-one printer helps users save paper with automatic two-sided printing and reduces packaging waste by shipping in an innovative, reusable bag made from recycled plastics.
Pricing and availability

Expected to be available this fall, the HP Photosmart Premium with TouchSmart Web will retail in the United States for a target street price of
$399
(Estimated U.S. street price. Actual price may vary).
HP Total Care
HP products are backed by HP Total Care, the company's award-winning service, solutions and support, both in and out of warranty.
http://h71036.www7.hp.com/hho/cache/309717-0-0-225-121.html?jumpid=ex_R602_go/totalcare
The
HP Photosmart Premium
with
TouchSmart Web
comes with an exclusive toll-free telephone support number for quick access to trained experts who will help people get the most from their printers.
HP support professionals also are available 24/7 by phone, email and real-time chat.
HP's online support options include consumer support forums, online classes offered at no charge, a dedicated support video channel, the PC Tune-up Center and the newly designed HP Customer Care site, recently named one of the "Ten Best Web Support Sites of 2009" by the Association of Support Professionals.
http://h20239.www2.hp.com/techcenter/pctuneup/index.htm
http://www.hp.com/cgi-bin/hpsupport/index.pl
Customers also can access printer diagnostics and software driver updates with
HP Printer Check
.
More information is available at
www.hp.com/go/totalcare
About HP

HP, the world's largest technology company, simplifies the technology experience for consumers and businesses with a portfolio that spans printing, personal computing, software, services and IT infrastructure.
More information about HP (NYSE: HPQ) is available at
http://www.hp.com/
Vyomesh (VJ) Joshi
Executive Vice President, Imaging and Printing Group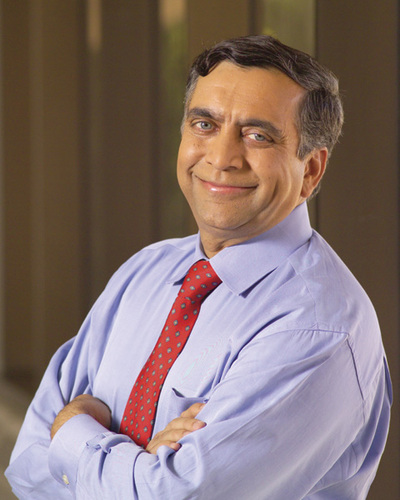 "For the last 20 years, HP has been delivering innovative products.
We'll continue to drive that effort going forward."
Vyomesh (VJ) Joshi is executive vice president of the Imaging and Printing Group (IPG) at HP. IPG is a $29 billion annual revenue business that encompasses inkjet, LaserJet and commercial printing, printing supplies, digital photography, entertainment, graphics and managed services.
In the last seven years under VJ's leadership, IPG has grown revenue from $19 billion to $29 billion and doubled its operating profit to more than $4 billion.
VJ spearheads HP's drive to become not merely the world's premier printer company, but the world's premier printing company.
HP has been the worldwide market leader in printing since introducing its first inkjet and LaserJet printers in 1984.
The company has sold more than 400 million inkjet printers since then and, in 2006, shipped its 100 millionth LaserJet printer.
HP's imaging and printing intellectual property portfolio includes more than 12,500 patents worldwide.
VJ joined HP in 1980 as a research and development engineer and has held various leadership positions.
He holds a master's degree in electrical engineering from Ohio State University.
VJ has been a member of the Yahoo! board of directors since 2005.
http://www.hp.com/hpinfo/execteam/bios/joshi.html