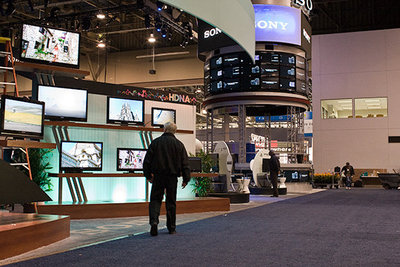 The Silvers Summit
, a full day program presented at the 2009
International Consumer Electronics Show
(CES),
showcased
HP
products and services that keep boomers (born between 1946 and 1964) engaged, entertained, connected and healthy.
Products seen at CES
- HP TouchSmart PC
- TouchSmart Developers
- HP OfficeCalc 200
- HP Printing Mailbox and Presto Service
- HP SimpleSave
- HP Mini 1000 Notebook
- HP w2558hc 25-inch Vivid Color Widescreen Flat-Panel Monitor with Integrated Speakers
- HP UpLine Service
- Senior PC Offering
- Microsoft Windows Vista – Ease of Access Center
- QualiLife EasyAccess
View the video showing
HP at Silvers Summit at CES 2009
http://www.youtube.com/watch?v=Psl0cVr2tBI
"It is necessary that people work together in unison toward common objectives and avoid working at cross purposes at all levels if the ultimate in efficiency and achievement is to be obtained."
- Dave Packard
HP's Corporate Objectives have guided the company in the conduct of its business since 1957, when first written by co-founders Bill Hewlett and Dave Packard.
Our Shared Values
Passion for customers
We put our customers first in everything we do.
Trust and respect for individuals
We work together to create a culture of inclusion built on trust, respect and dignity for all.
Achievement and contribution
We strive for excellence in all we do; each person's contribution is critical to our success.
Results through teamwork

We effectively collaborate, always looking for more efficient ways to serve our customers.
Speed and agility
We are resourceful and adaptable, and we achieve results faster than our competitors.
Meaningful innovation

We are the technology company that invents the useful and the significant.
Uncompromising integrity

We are open, honest and direct in our dealings.
Our Corporate Objectives
Customer loyalty

We earn customer respect and loyalty by consistently providing the highest quality and value.
Profit

We achieve sufficient profit to finance growth, create value for our shareholders and achieve our corporate objectives.
Growth
We recognize and seize opportunities for growth that builds upon our strengths and competencies.
Market leadership
We lead in the marketplace by developing and delivering useful and innovative products, services and solutions.
Commitment to employees

We demonstrate our commitment to employees by promoting and rewarding based on performance and by creating a work environment that reflects our values.
Leadership capability

We develop leaders at all levels who achieve business results, exemplify our values and lead us to grow and win.
Global citizenship
We fulfill our responsibility to society by being an economic, intellectual and social asset to each country and community where we do business.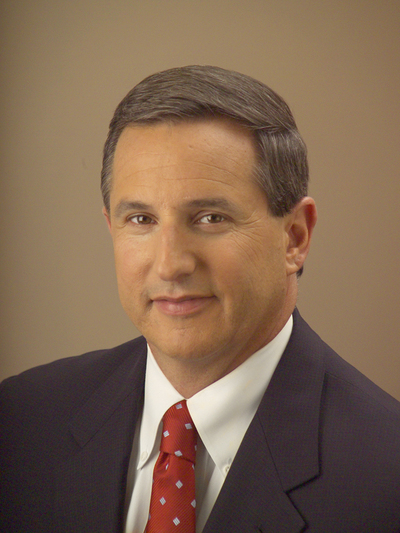 Mark Hurd,
HP Chairman of the Board, Chief Executive Officer and President
HP is a technology company that operates in more than 170 countries around the world.
We explore how technology and services can help people and companies address their problems and challenges, and realize their possibilities, aspirations and dreams.
We apply new thinking and ideas to create more simple, valuable and trusted experiences with technology, continuously improving the way our customers live and work.
No other company offers as complete a technology product portfolio as HP.
We provide infrastructure and business offerings that span from handheld devices to some of the world's most powerful supercomputer installations.
We offer consumers a wide range of products and services from digital photography to digital entertainment and from computing to home printing.
This comprehensive portfolio helps us match the right products, services and solutions to our customers' specific needs.
http://www.hp.com/hpinfo/newsroom/HP_in_brief_010309.pdf
Department of Labor New Freedom Initiative Award
U.S. Labor Secretary Elaine L. Chao presented the New Freedom Initiative Award to HP for the company's work to provide products that are accessible to people with disabilities.
The Secretary of Labor gives the award annually to individuals, non-profit organizations and corporations that further U.S. President George W. Bush's New Freedom Initiative by increasing employment opportunities for youth and adults with disabilities.
Other winners include Microsoft and the Cincinnati Children's Hospital, which is running a pilot program using an assistive technology built on the HP iPAQ Pocket PC.
HP integrates accessibility features into the design of all of its products.
Free membership in the HP Developer and Solution Partner Program helps AT (assistive technology) companies use HP technologies, platforms and operating systems to create their own innovative solutions.
The company also provides a channel for AT companies to get products to market faster and to a wider audience.
HP's worldwide accessibility initiative is led by the HP Accessibility Program Office, which is dedicated to connecting people to the power of technology.
HP is committed to developing products, services and information that are accessible to everyone, including people with disabilities or age-related limitations.
http://www.hp.com/hpinfo/abouthp/accessibility/newawards.html
HP fast facts

HP, the world's largest technology company, simplifies the technology experience for consumers and businesses with a portfolio that spans printing, personal computing, software, services and IT infrastructure.
Hewlett-Packard Company (NYSE: HPQ)
Headquarters: Palo Alto, California
HP serves more than one billion customers in more than 170 countries on six continents.
HP has approximately 321,000 employees worldwide.
HP's 2009 Fortune 500 ranking: No. 9
HP's revenue for the four fiscal quarters ended Oct. 31, 2008: $118.4 billion.
HP's mission is to invent technologies and services that drive business value, create social benefit and improve the lives of customers — with a focus on affecting the greatest number of people possible.
HP dedicates $3.5 billion (U.S.) annually to its research and development of products, solutions and new technologies.
HP is
:
» #1 globally in the inkjet, all-in-one and single- function printers, mono and color laser printers, large-format printing, scanners, print servers and ink and laser supplies*
» #1 globally in desktop PCs and notebooks, and #2 globally in Pocket PCs and workstations*
» #1 globally in blade, x86, Windows®, Linux, UNIX and high-end UNIX servers
» #1 globally in total disk storage systems
» #1 globally in distributed system management software*
» #1 globally in automated software quality*
» #2 globally in IT services**
» #15 on the World's Most Innovative Companies ranking by BusinessWeek
» Listed on all four FTSE4Good Index lists — U.S., Global, UK and Europe — which rate the performance of companies meeting globally recognized corporate responsibility standards
» #24 in the 2007 Accountability Rating, the first global index that evaluates how well the world's 100 largest companies account for their impact on society and the environment
» #10 globally and #1 in the U.S. in Environment, Social Impact Ratings by The Economist
» On the 2009 Global 100 Most Sustainable Corporations in the World list and a member of the Dow Jones Sustainability World Indexes
* IDC Q2 2008 worldwide data
** IDC; Gartner's April 2008 IT Services Market Metrics Worldwide Market Share
http://www.hp.com/hpinfo/newsroom/facts.html
Mark Hurd
HP Chairman of the Board, Chief Executive Officer and President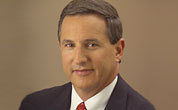 "Everything we do must be for the customer. If it's not, then we need to reconsider why we're doing it."
Mark Hurd joined HP in early 2005 as chief executive officer and president and was named chairman of the board of directors in September 2006.
With the goal of establishing HP as the world's leading technology company, Hurd has sharpened HP's strategic focus and concentrated its investments on three long-term growth opportunities: next-generation enterprise data center architecture and services; technologies for always connected, always personal mobile experiences; and a broad transition from analog to digital imaging and printing across the consumer, commercial and industrial markets.
At the same time, Hurd has improved HP's operating efficiency and execution as well as its financial performance and customer focus.
The result has been increasing growth and profitability, greater value for shareholders and customers, and a stronger competitive position in global IT markets.
Between the company's 2004 and 2008 fiscal years, HP grew revenue from $80 billion to $118.4 billion and more than doubled its earnings per share.
Prior to joining HP, Hurd spent 25 years at NCR Corp., where he held a variety of management, operations, and sales and marketing roles.
He was named chief operating officer in 2002 and chief executive officer in 2003.
Under his leadership, NCR reignited growth in its core businesses and improved from a net loss of $2.25 per share in 2002 to net income of $3.03 in 2004.
Hurd is additionally a member of the News Corp. board of directors.
He earned a bachelor's degree in business administration in 1979 from Baylor University.
http://www.hp.com/hpinfo/execteam/bios/hurd.html