Imbach, Former Vice-President of Revenue and Customer Operations at LinkedIn Named Chief Operating Officer; Tesler, Former Vice President of User Experience and Design at Yahoo! Named Product Fellow.

MOUNTAIN VIEW, CA – December 18, 2008 – 23andMe, Inc., the industry leader in personal genetics, announced today that it has hired two seasoned executives from the start-up and technology worlds to serve in top management positions at the company.

Sarah Imbach, who most recently worked as LinkedIn's Vice-President of Revenue and Customer Operations, will be 23andMe's Chief Operating Officer, starting January 12, 2009.

Larry Tesler, former VP of User Experience and Design at Yahoo!, recently joined 23andMe as Product Fellow.

Ms. Imbach is an experienced consumer internet start-up executive and generalist in all areas of operations including finance, human resources, product, sales, customer service and risk.
During her four and a half years at LinkedIn, she helped grow the company from 25 to 340 employees, from less than one million to more than thirty-two million users, and from zero revenue to profitability.
Prior to that, she was an independent management consultant, working with several well-funded start-ups and also served as Senior Vice President, Customer Service Operations and Fraud at PayPal.

Ms. Imbach will bring her considerable experience developing start-ups to bear at 23andMe, where she will manage the day-to-day operations of the business, including operations, finance and administration, product, engineering, and business development.


Mr. Tesler has over forty years of management and technical experience in the computer industry.
He most recently worked at Yahoo! as Vice President of User Experience & Design and Research Fellow.
Previously, he served as Vice President of Shopping Experience at Amazon.com, President of Stagecast, and Vice President and Chief Scientist of Apple.
His early career included positions at the Xerox Palo Alto Research Center (PARC) and the Stanford University Department of Genetics.

As Product Fellow at 23andMe, Mr. Tesler will advise and support the product and science teams, focusing on innovation, customer experience, and strategic planning.

Ms. Imbach said, "I have worked in the startup world for most of my career and have always enjoyed helping new companies and entrepreneurs take their innovative visions to the next level. 23andMe is on the forefront of a new industry that has the potential to transform health care and the public's understanding of genetics, and I am excited to help the company realize this potential."

Mr. Tesler echoed this sentiment. "23andMe has a fantastic group of creative and dedicated people. The Personal Genome Service they have developed is intriguing, but it's just the beginning. We have new projects in the pipeline to enhance the user experience and further our goal of making genetics accessible to consumers."

"We are thrilled to have Sarah and Larry join our rapidly expanding team," said Linda Avey, 23andMe co-founder. "The past year has been one of consistent growth and development for 23andMe. It will be a great benefit to have Sarah and Larry help guide the company in the coming year as we continue to launch new products and services and broaden our research initiatives."

Joining the 23andMe Community

To learn more and embark on your own personal genetics journey, please visit: www.23andme.com.

23andMe is now available to consumers in the following locations: Albania, Andorra, Armenia, Australia, Austria, Azerbaijan, Belarus, Belgium, Bosnia and Herzegovina, Bulgaria, Canada, Croatia, Cyprus, Czech Republic, Denmark, Estonia, Finland, France, Georgia, Germany, Greece, Hungary, Iceland, Ireland, Italy, Latvia, Liechtenstein, Lithuania, Luxembourg, Macedonia, Malta, Moldova, Monaco, Montenegro, Netherlands, New Zealand, Norway, Poland, Portugal, Romania, Russia, San Marino, Serbia, Singapore, Slovakia, Slovenia, Spain, Sweden, Switzerland, Turkey, Ukraine, the United Kingdom, the United States and Vatican City State.

About 23andMe

23andMe, Inc. is the leading personal genetics company dedicated to helping individuals understand their own genetic information through DNA analysis technologies and web-based interactive tools.

The company's Personal Genome Service™ enables individuals to gain deeper insights into their ancestry and inherited traits. 23andMe, Inc., was founded by Linda Avey and Anne Wojcicki in 2006, and the company is advised by a group of renowned experts in the fields of human genetics, bioinformatics and computer science.

Its Series A investors include Genentech, Inc., Google Inc. (NASDAQ: GOOG) and New Enterprise Associates.

More information is available at https://www.23andme.com.

For more information contact:
Rachel G. Cohen
Manager, Communcations
23andMe, Inc.
(650) 938-6300
press@23andme.com

https://www.23andme.com/about/press/20081218/


TIME Magazine names 23andMe's Personal Genome Service 2008 Invention of the Year


Personal Genetics Company Singled Out for Pioneering Retail Genomics

MOUNTAIN VIEW, CA – October 30, 2008 – TIME Magazine announced today that the Personal Genome Service™ from 23andMe, Inc. has been named 2008's Invention of the Year.

23andMe was chosen as the year's most significant invention for its exceptional work in making personal genomics accessible and affordable. The eighth annual list is comprised of fifty inventions including Hulu.com, the Chevy Volt, the World's Fastest Computer (IBM), the Bionic Hand, Montreal's Public Bike System and Smog-Eating Cement.

"We are at the beginning of a personal-genomics revolution that will transform not only how we take care of ourselves but also what we mean by personal information," writes Anita Hamilton in TIME.
She continues, "[i]n the past, only élite researchers had access to their genetic fingerprints, but now personal genotyping is available to anyone who orders the service online and mails in a spit sample." The article goes on to examine the issues surrounding genetic privacy, the psychological and physical benefits of learning about your genome, and how amassing and studying large pools of genetic information can change health care.

23andMe is dedicated to helping individuals understand their own genetic information through DNA analysis technologies and web-based interactive tools. The company's Personal Genome Service informs customers how markers in their genomes affect their propensity for over 90 health conditions and inherited traits, traces customers' genetic roots back to the origin of the human species, and allows customers to compare their genomes to those of family and friends who are also 23andMe participants.

Linda Avey and Anne Wojcicki founded 23andMe in 2006, with the company launching the Personal Genome Service to the public in November 2007.
"We are thrilled to be chosen by TIME as the Invention of the Year," said co-founder Linda Avey. "Our idea in starting 23andMe was to empower individuals by giving them access to their genetic information and the opportunity to advance genetics research. We hope the community we're building becomes a significant mechanism for translating genetic discoveries into personalized health care."

Co-founder Anne Wojcicki said, "We're honored that TIME magazine recognizes the power and potential of the 23andMe Personal Genome Service. We see health care at an inflection point, where consumers and technology can come together to make significant changes to the system. 23andMe is excited to be part of a revolution in health care."

Since its launch, 23andMe has made significant strides towards achieving its goal of becoming the world's most trusted source of genetic information.

The Personal Genome Service has greatly expanded – from having detailed genetic associations for 13 health conditions and inherited traits last November to its current offering of over 90 conditions and traits. In an effort to democratize genetics, 23andMe has decreased the price of its service from $999 to $399 and also has launched community features that allow customers to connect to others with similar genetic make-ups or interests and learn about the latest research.

The company's research program, 23andWe, has gotten off to an impressive start as well, with the announcement of a research collaboration with the Parkinson's Institute. In the coming months, 23andMe hopes to build on the successes of the past year, with announcements of new research collaborations, the development of communities around specific health conditions, and the addition of several new health and trait reports.

For more information contact:

Rachel Nagler
Rubenstein Communications
(212) 843-8017
rnagler@rubenstein.com

Adam Isserlis
Rubenstein Communications
(212) 843-8024
aisserlis@rubenstein.com

Rachel G. Cohen
Manager, Communcations
23andMe, Inc.
(650) 938-6300
press@23andme.com

https://www.23andme.com/about/press/20081030/


Corporate Facts

23andMe, Inc. is a privately-held company dedicated to helping individuals understand their own genetic information using recent advances in DNA analysis technologies and web-based interactive tools. 23andMe enables individuals to gain deeper insights into personal ancestry, genealogy and inherited traits. 23andMe was founded in April 2006 by Linda Avey and Anne Wojcicki.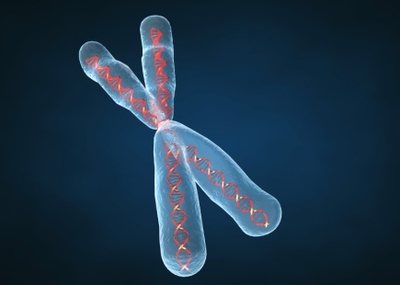 All of us have 23 pairs of chromosomes
Foto: 23andme

The Meaning Behind the Name

The name 23andMe refers to the 23 pairs of chromosomes that make up each individual's genome. 23andMe connects individuals to their unique, paired set of 23 chromosomes.


Investors

Our investors include Genentech, Google, and New Enterprise Associates (NEA).

Google's innovative search technologies connect millions of people around the world with information every day. Founded in 1998 by Stanford Ph.D. students Sergey Brin and Larry Page, Google today is a top Web property in all major global markets.
Google's targeted advertising program provides businesses of all sizes with measurable results, while enhancing the overall Web experience for users.
Google is headquartered in Silicon Valley with offices throughout the Americas, Europe and Asia. For more information, visit www.google.com.

New Enterprise Associates (NEA) is a leading venture capital firm focused on helping entrepreneurs create and build major new enterprises that use technology to improve the way we live, work and play.
Since its founding in 1978, the firm has adhered to the same core principles: supporting its entrepreneurs, providing an excellent return to its limited partners, and operating in accordance with the highest standards of integrity and respect.
NEA focuses on investments at all stages of a company's development, from seed stage through IPO.
With approximately $8.5 billion in committed capital, NEA's experienced management team has invested in more than 550 companies, of which more than 160 have gone public and more than 230 have been acquired.
NEA has U.S.-based offices in Baltimore, Maryland; Chevy Chase, Maryland; and Menlo Park, California. In addition, New Enterprise Associates (India) Pvt. Ltd. has an office in Bangalore, India and New Enterprise Associates (Beijing) Ltd. has offices in Beijing and Shanghai, China.
For additional information, visit www.nea.com.

Board of Directors


Linda Avey, Co-Founder

Linda has over 20 years of sales and business development experience in the biopharmaceutical industry in San Francisco, Boston, San Diego, and Washington, D.C.
Prior to starting 23andMe, she developed translational research collaborations with academic and pharmaceutical partners for Affymetrix and Perlegen Sciences.
Linda also spent time at Spotfire helping scientists understand the power of data visualization and at Applied Biosystems during the early days of the human genome project.
The advent of high density genome-wide scanning technologies brought huge potential for significant discoveries. However, the lack of sufficient funding to enable adequate studies prompted Linda to think of a new research model.
These ideas led to the formation of 23andMe.

Her primary interest is the acceleration of personalized medicine, using genetic profiles to target the right drug to the right person at the correct dose.
Linda graduated from Augustana College with a B.A. in biology.

Anne Wojcicki, Co-Founder

Anne brings to 23andMe a 10-year background in healthcare investing, focused primarily on biotechnology companies.

Anne left the investing world with the hope that she could have a positive impact on research and medicine through 23andMe.

From her vantage point, Anne saw a need for creating a way to generate more information - especially more personalized information - so that commercial and academic researchers could better understand and develop new drugs and diagnostics.

By encouraging individuals to access and learn about their own genetic information, 23andMe will create a common, standardized resource that has the potential to accelerate drug discovery and bring personalized medicine to the public. (Plus, getting access to her own genetic information and understanding it has always been one of Anne's ambitions.)
Anne graduated from Yale University with a B.S. in biology.

Esther Dyson, Board Member

Esther Dyson does business as EDventure Holdings, the reclaimed name of the company she owned for 20-odd years before selling it to CNET Networks in 2004.
In the last few years, she has turned her sights towards IT and health care.
She dedicated two issues of her newsletter, Release 1.0, to the topic (Health and Identity: No Patient Left Behind? in January 2005 and Personal Health Information: Data Comes Alive! in September 2005). Also in September 2005, she ran the Personal Health Information workshop that laid out many of the challenges still perplexing the health-care community.

Currently, she is one of the initial ten subjects of George Church's Personal Genome Project.
Her primary activity is investing in start-ups and guiding many of them as a board member.
Her board seats include Boxbe, CVO Group (Hungary), Eventful.com, Evernote, IBS Group (Russia, advisory board), Meetup, Midentity (UK), NewspaperDirect, and WPP Group and Yandex (Russia).

Some of her past direct IT investments include Flickr, Del.icio.us, BrightMail, Medstory and Orbitz. Dyson was the founding chairman of ICANN from 1998 to 2000, and was also chairman of the Electronic Frontier Foundation in the 90's.
In 1997, she wrote Release 2.0: A Design for Living in the Digital Age, which appeared in paperback a year later as Release 2.1. In 1994, she wrote a seminal essay on intellectual property for Wired magazine.

https://www.23andme.com/about/board/



Żony Google'a


Dwie kobiety chcą dokonać rewolucji w medycynie. Z Googlem w tle.

Kalifornijska firma 23andMe to jedno z tysięcy nowych przedsiębiorstw próbujących szczęścia w dziedzinie zaawansowanych technologii.
Powstało w 2006 roku, by świadczyć na masową skalę usługi diagnostyki genetycznej. Firmę, która zyskała miano Innowacji 2008 roku w rankingu tygodnika "Time", założyły dwie kobiety: Linda Avey i Anne Wojcicki.

Pierwsza ma wieloletnie doświadczenie w biznesie biofarmaceutycznym, poza tym jej życiorys nie wyróżnia się niczym specjalnym.
Inaczej ma się sprawa z Anne. Jest jedną z trzech córek Stanleya Wojcickiego, który urodził się w 1937 roku w Warszawie. Studia kończył już jednak na Harvardzie, a dziś piastuje stanowisko dziekana wydziału fizyki Uniwersytetu Stanforda. Matka Anne, Esther, jest uznaną wykładowczynią dziennikarstwa.

Rodzinna tradycja zobowiązuje, więc Anne ukończyła studia biochemiczne w Yale, zbierając na swej drodze edukacyjnej najwyższe laury.
O jej obecnym życiu zdecydował przypadek.
W 1998 roku siostra Anne, Susan, wynajęła pokój dwóm doktorantom ze Stanforda: Larry'emu Page'owi i Sergeyowi Brinowi. Właśnie założyli firmę o nazwie Google i potrzebowali niedrogiego lokalu.
Rok później młodzi przedsiębiorcy przeprowadzili się do przestronniejszego lokum.

Dziś Anne jest żoną Sergeya Brina, a Google wyrósł na potęgę.
Susan jest wiceprezesem firmy.
Anne niebawem urodzi syna. O swym dziecku wie, że z prawdopodobieństwem 50 proc. odziedziczy gen predestynujący do zachorowania na chorobę Parkinsona. Nosicielem takiego genu jest Sergey, prawdopodobieństwo, że zachoruje mieści się w przedziale 20-80 proc., jak to niedawno sam oświadczył, a gen odziedziczył po swej matce.

23andMe to także w pewnym sensie owoc związku Anne i Sergeya, Google jest bowiem jednym z najważniejszych inwestorów w firmie (choć Brin zastrzega, że to nie on podejmował decyzję o ulokowaniu tam pieniędzy).

Biznes Avey i Wojcicki doskonale pasuje do portfela strategicznych zainteresowań szefów Google'a. Nie wystarcza im już królowanie w świecie Internetu, inwestują więc w zielone technologie, badania kosmosu i nowoczesną medycynę.

Firma 23andMe stawia sobie ambitne zadanie dokonania rewolucji w medycynie.
Wiadomo, że skuteczność leków i terapii bardzo zależy od uwarunkowań genetycznych chorego. Umasowienie testów genetycznych poprzez radykalne obniżenie ich kosztów otwiera drogę do poznania przez każdego swojej konstytucji genetycznej.

Obecna oferta 23andMe jest tylko skromnym początkiem. Wystarczy zarejestrować się za pomocą witryny internetowej, zapłacić 399 USD, a pocztą przyjdzie zestaw zawierający plastikową probówkę. Należy do niej napluć i odesłać paczkę z powrotem.
Po kilku tygodniach, znowu za pośrednictwem Internetu, klient może obejrzeć swój profil genetyczny. To znaczy uzyskać informację, czy w jego genomie występują odmiany genów sprzyjających zachorowaniu na chorobę Parkinsona, cukrzycę, raka jelita grubego lub jeszcze inną z chorób, dla których znane są uwarunkowania genetyczne.
Przy okazji może też się dowiedzieć, czy dysponuje odmianą genu powodującą, że po zjedzeniu szparagów jego mocz będzie śmierdział, lub poznać genetyczne uwarunkowania konsystencji wydzieliny usznej.

Profilu genetycznego nie należy traktować jako diagnozy medycznej.
Stosowane w analizie testy są zbyt mało precyzyjne i ich wyniki mogą służyć co najwyżej za wskazówkę sugerującą, że być może warto przeprowadzić dokładniejsze badania. Opracowywane przez 23andMe profile genetyczne doskonale natomiast nadają się do tworzenia genealogii i serwisów internetowych łączących ludzi na podstawie genetycznego podobieństwa. Coś jak nasza-klasa.pl, tylko że oparte na wspólnocie genetycznej, a nie przeszłości szkolnej.

Mimo rozlicznych krytyk ze strony lekarzy i biologów oraz obaw wyrażanych przez prawników zajmujących się ochroną prywatności, serwis 23andMe rozwija się doskonale.
Ma też rozległe plany na przyszłość, bo przy obecnym tempie badań i rozwoju techniki już za kilka lat będzie można tanio wykonywać pełne mapy genomów poszczególnych osób.

W wyniku takich analiz powstanie jednocześnie olbrzymia baza danych, którą można wykorzystać w badaniach nad poszukiwaniem nowych leków. Zwłaszcza jeśli sprzęgnie się ją z informacjami epidemiologicznymi - Google już oferuje możliwość gromadzenia na serwerach tej firmy osobistych danych medycznych.

Anne Wojcicki wie, że wiele osób jest zaniepokojonych wizją takiej przyszłości.
Nie ma jednak wątpliwości, podobnie jak jej wspólniczka Linda Avey i mąż Sergey, że realizuje pozytywny projekt. Bo przecież wiedza jest z definicji dobra.
Dla ludzi oświeconych to sprawa oczywista.

EDWIN BENDYK

"Polityka", 28 grudnia 2008

http://www.polityka.pl/zony-googlea/Lead121,936,277728,18/