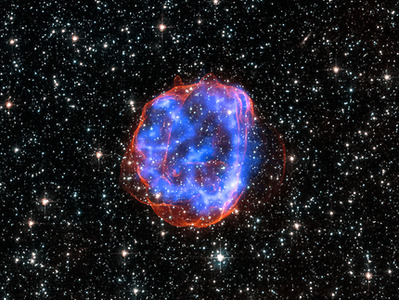 Chandra Celebrates the International Year of Light.
Image Credit: NASA/CXC/SAO
NASA, USA - January 22, 2015

The year of 2015 has been declared the International Year of Light (IYL) by the United Nations.
Organizations, institutions, and individuals involved in the science and applications of light will be joining together for this yearlong celebration to help spread the word about the wonders of light.

In many ways, astronomy uses the science of light.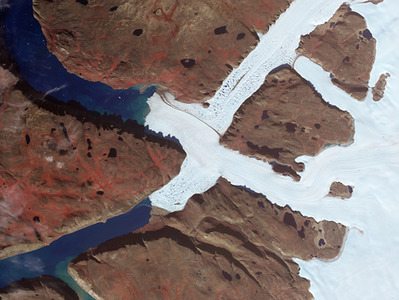 Greenland

's Leidy Glacier

Located in the northwest corner of Greenland, Leidy Glacier is fed by ice from the Academy Glacier (upstream and inland).

By building telescopes that can detect light in its many forms, from radio waves on one end of the "electromagnetic spectrum" to gamma rays on the other, scientists can get a better understanding of the processes at work in the Universe.

NASA's Chandra X-ray Observatory explores the Universe in X-rays, a high-energy form of light.

By studying X-ray data and comparing them with observations in other types of light, scientists can develop a better understanding of objects likes stars and galaxies that generate temperatures of millions of degrees and produce X-rays.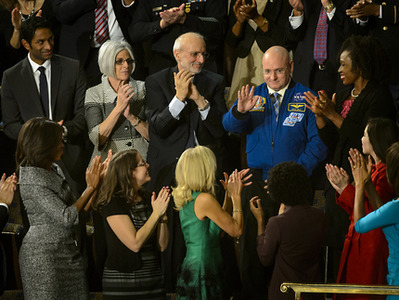 President Obama Recognizes Astronaut Scott Kelly.

NASA astronaut Scott Kelly stands as he is recognized by President Barack Obama, while First Lady Michelle Obama (lower left corner) and other guests applaud.
The President recognized Kelly during the State of the Union address on Capitol Hill in Washington on January 20, 2015.

Photo Credit: NASA/Bill Ingalls

To recognize the start of IYL, the Chandra X-ray Center is releasing a set of images that combine data from telescopes tuned to different wavelengths of light.

From a distant galaxy to the relatively nearby debris field of an exploded star, these images demonstrate the myriad ways that information about the Universe is communicated to us through light.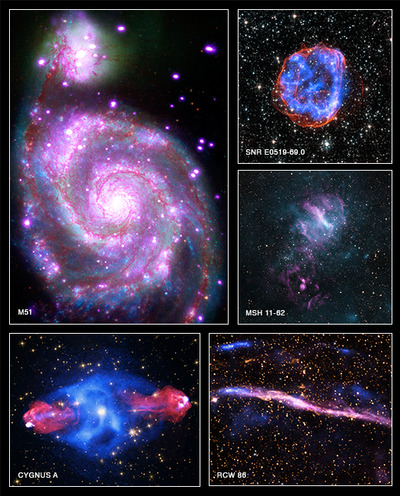 To celebrate the International Year of Light, five Chandra images (M51, SNR E0519-69.0, MSH 11-62, Cygnus A, and RCW 86) have been released.

Image Credit: NASA/CXC/SAO

The images, beginning at the upper left and moving clockwise, are:

Messier 51 (M51):
This galaxy, nicknamed the "Whirlpool," is a spiral galaxy, like our Milky Way, located about 30 million light years from Earth.
This composite image combines data collected at X-ray wavelengths by Chandra (purple), ultraviolet by the Galaxy Evolution Explorer (GALEX, blue); visible light by Hubble (green), and infrared by Spitzer (red).
SNR 0519-69.0:
When a massive star exploded in the Large Magellanic Cloud, a satellite galaxy to the Milky Way, it left behind an expanding shell of debris called SNR 0519-69.0. Here, multimillion degree gas is seen in X-rays from Chandra (blue).
The outer edge of the explosion (red) and stars in the field of view are seen in visible light from Hubble.
MSH 11-62:
When X-rays, shown in blue, from Chandra and XMM-Newton are joined in this image with radio data from the Australia Telescope Compact Array (pink) and visible light data from the Digitized Sky Survey (DSS, yellow), a new view of the region emerges.
This object, known as MSH 11-62, contains an inner nebula of charged particles that could be an outflow from the dense spinning core left behind when a massive star exploded.
RCW 86:
This supernova remnant is the remains of an exploded star that may have been witnessed by Chinese astronomers almost 2,000 years ago.
Modern telescopes have the advantage of observing this object in light that is completely invisible to the unaided human eye.
This image combines X-rays from Chandra (pink and blue) along with visible emission from hydrogen atoms in the rim of the remnant, observed with the 0.9-m Curtis Schmidt telescope at the Cerro Tololo Inter-American Observatory (yellow).
Cygnus A:
This galaxy, at a distance of some 700 million light years, contains a giant bubble filled with hot, X-ray emitting gas detected by Chandra (blue).
Radio data from the NSF's Very Large Array (red) reveal "hot spots" about 300,000 light years out from the center of the galaxy where powerful jets emanating from the galaxy's supermassive black hole end.
Visible light data (yellow) from both Hubble and the DSS complete this view.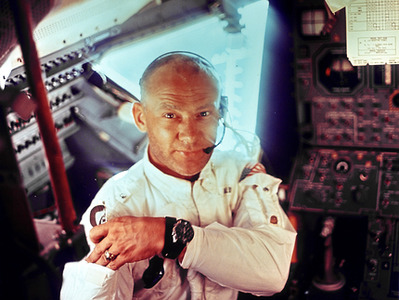 Astronaut Buzz Aldrin in the Apollo 11 Lunar Module.
This July 20, 1969 photograph of the interior view of the Apollo 11 Lunar Module shows astronaut Edwin E. "Buzz" Aldrin, Jr. during the lunar landing mission.
The picture was taken by astronaut Neil A. Armstrong, commander, prior to the landing.
Image Credit: NASA
In addition to these newly released images, the Chandra X-ray Center has created a new online repository of images called "Light: Beyond the Bulb" for IYL.

This project places astronomical objects in context with light in other fields of science and research.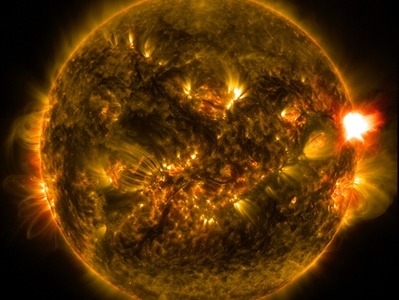 First Notable Solar Flare of 2015

The sun emitted a mid-level solar flare, peaking at 11:24 p.m. EST on January 12, 2015.
NASA's Solar Dynamics Observatory, which watches the sun constantly, captured an image of the event.
Solar flares are powerful bursts of radiation.
Harmful radiation from a flare cannot pass through Earth's atmosphere to physically affect humans on the ground, however - when intense enough - they can disturb the atmosphere in the layer where GPS and communications signals travel.

Image Credit: NASA/SDO


NASA's Marshall Space Flight Center in Huntsville, Alabama, manages the Chandra program for NASA's Science Mission Directorate in Washington.

The Smithsonian Astrophysical Observatory in Cambridge, Massachusetts, controls Chandra's science and flight operations.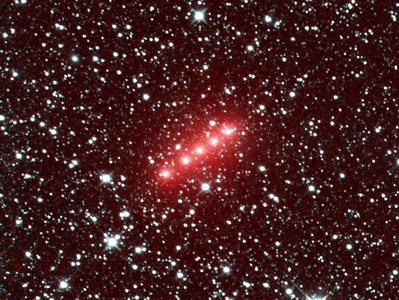 NASA's NEOWISE Images Comet C/2014 Q2 (Lovejoy).

Comet C/2014 Q2 (Lovejoy) is one of more than 32 comets imaged by NASA's NEOWISE mission from December 2013 to December 2014.
This image of comet Lovejoy combines a series of observations made in November 2013, when comet Lovejoy was 1.7 astronomical units from the sun.
An astronomical unit is the distance between Earth and the sun.
Image credit: NASA/JPL-Caltech


For more information on "Light: Beyond the Bulb", visit the website

at
http://lightexhibit.org
For more information on the International Year of Light, go to
http://www.light2015.org/Home.html
For more information and related materials, visit:
http://chandra.si.edu
For more Chandra images, multimedia and related materials, visit:
http://www.nasa.gov/chandra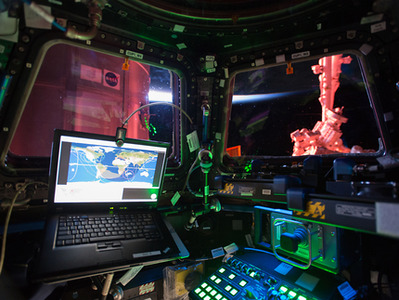 Interior View From the International Space Station Cupola.
This image of the interior view from the International Space Station's Cupola module was taken on January 4, 2015.
The large bay windows allows the Expedition 42 crew to see outside.
The Cupola houses one of the space station's two robotic work stations used by astronauts to manipulate the large robotic arm seen through the right window.
The robotic arm, or Canadarm2, was used throughout the construction of the station and is still used to grapple visiting cargo vehicles and assist astronauts during spacewalks.
The Cupola is attached to the nadir side of the space station and also gives a full panoramic view of the Earth.
Image Credit: NASA
Contacts:
Janet Anderson
Marshall Space Flight Center, Huntsville, Ala
.
256-544-0034
janet.l.anderson@nasa.gov
Megan Watzke
Chandra X-ray Center, Cambridge, Mass
.
617-496-7998
mwatzke@cfa.harvard.edu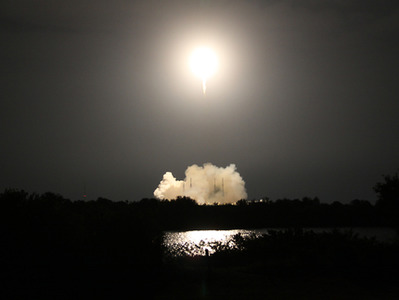 Liftoff of SpaceX Resupply Mission to the International Space Station.
SpaceX's Falcon 9 rocket lifts off from Space Launch Complex 40 at Cape Canaveral Air Force Station carrying the Dragon resupply spacecraft to the International Space Station.
Liftoff was at 4:47 a.m. EST on Saturday, January 10, 2015.
The commercial resupply mission will deliver 3,700 pounds of scientific experiments, technology demonstrations and supplies, including critical materials to support 256 science and research investigations on the space station.
Image Credit: NASA/Jim Grossman
Source: NASA

http://www.nasa.gov/
http://www.nasa.gov/multimedia/imagegallery/iotd.html
ASTROMAN Magazine - 2010.11.12

NASA: Glory Mission. Understanding Earth's Energy Balance

http://www.astroman.com.pl/index.php?mod=magazine&a=read&id=842
Editor-in-Chief of ASTROMAN magazine: Roman Wojtala, PhD.