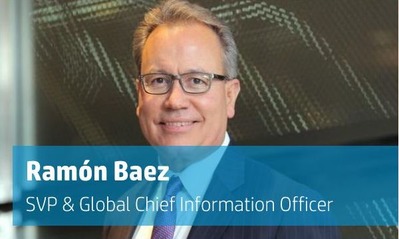 Courtesy of
HP
Palo Alto, Calif., USA - October 02, 2014
by Ramón Baez
SVP & Global Chief Information Officer, HP
Technology is disrupting business as we know it, changing the role of the CIO and all IT leaders. No longer are CIOs simply focused on technology, cost savings, or improving the efficiency of internal business operations.
Today I think that it is more important than ever before that CIOs operate as business leaders who use their IT knowledge to improve the company's business outcomes.
Embrace disruption
Technology disruption can be confusing but it is a fact of life today.
CIOs have a critical role in helping their organizations not only adapt but thrive amidst these changes.
They have the expertise to understand implications to the business and recommend what adjustments will make the company even more successful.
Embed yourself
At HP, we understand how our businesses work by being closely embedded with each business group.
We have a federated model of organization, with some IT roles being horizontal while there is a CIO assigned to each HP business group.
Our strategy is to be closely embedded so that we can understand the customer and business needs – enabling us to come up with the most innovative solutions to improve the business.
Know the customer
Ultimately our goal is to design the best products and services to meet the demanding needs of our customers.
I spend more and more time meeting with our customers so what their pain points are and what do they need to be more successful in the future.
It is also helpful to have CIO-to-CIO conversations so that we can share not only our best known methods but also the mistakes we've made along the way.
Know the numbers
The CIO has to understand how the business makes and loses money so that IT can engineer the right technical and business solutions to look around the corner.
We are surrounded by more and more information so understanding it is key in making better business decisions.
For example, in our printing business the IT team improved our use of real-time analytics to help the product teams understand the data quickly and ultimately drive higher margins.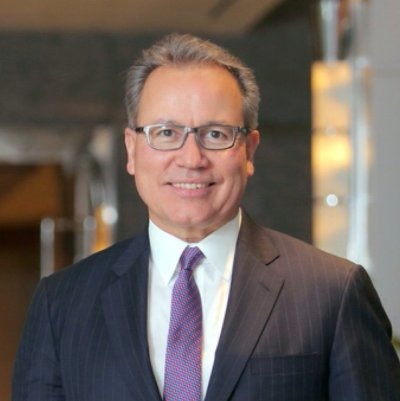 Ramón F. Baez

Courtesy of

HP

Think like a CEO
Don't limit yourself by focusing only on technology or on IT.
A key part of being a business leader is having executive presence.
The best CIOs that I've met sound like they could be CEOs when they talk about how they are positively impacting their organizations' business results.
One trend I've seen is that CIOs now come from different business backgrounds, some more technical than others.
Thinking about your career and your reputation as a business leader is critical to success.
I have an executive coach myself and encourage my senior leadership to do the same.
At HP, we also have an IT employee development program that is designed to equipment our global team with the skills – both technical and people-oriented – that they need to successfully deal with the changing nature of IT – the New Style of IT.
Don't be afraid to embrace change yourself and get ready for the future.
Source: HP Next
http://www8.hp.com/hpnext/
ASTROMAN Magazine - 2012.08.05
HP Appoints Ramón F. Baez as Senior Vice President and Global Chief Information Officer
http://www.astroman.com.pl/index.php?mod=magazine&a=read&id=1289
Editor-in-Chief of ASTROMAN magazine: Roman Wojtala, PhD.