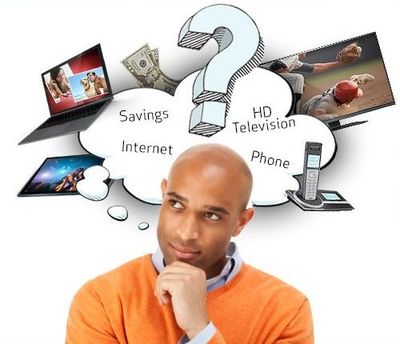 Verizon reaches agreement to acquire Vodafone's 45 percent interest in Verizon Wireless for $130 Billion.
Courtesy of Verizon
September 2, 2013 - Press Release
• Transaction Provides Verizon with 100 Percent Ownership of Verizon Wireless

• Enhances Ability to Provide Customers with Seamless and Integrated Services

• Transaction Expected to be Immediately Accretive to Verizon's EPS

• Verizon Board Authorizes 2.9 Percent Increase in Quarterly Dividend Financial

New York, USA – September 02, 2013 - Verizon Communications Inc.
(NYSE, Nasdaq: VZ)
today announced that it has entered into a definitive agreement with Vodafone Group Plc (London, Nasdaq: VOD) to acquire Vodafone's U.S. group with the principal asset of 45 percent of Verizon Wireless for $130 billion, consisting primarily of cash and stock
.
Verizon expects the transaction at close to be immediately accretive to the company's EPS
(earnings per share)
by approximately 10 percent, without any one-time adjustments.

The transaction was unanimously approved by the boards of directors of Verizon and Vodafone, and is subject to customary closing conditions, including regulatory approvals and the approval of both companies' shareholders.

The transaction is expected to close in the first quarter of 2014.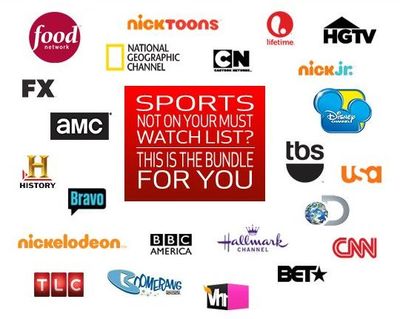 Courtesy of Verizon

The transaction would provide Verizon with 100 percent ownership of the industry-leading wireless carrier in the United States.

As a wholly owned entity, Verizon Wireless will be better equipped to take advantage of the changing competitive dynamics in the market and capitalize on the continuing evolution of consumer demand for wireless, video and broadband services
.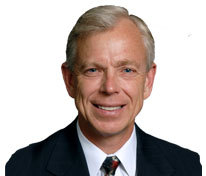 Lowell C. McAdam, Chairman and CEO, Verizon.
Courtesy of Verizon

Lowell McAdam, Verizon chairman and CEO, said
:
"Over the past 13 years, Verizon Wireless has been a key driver of our business strategy, and through our partnership with Vodafone, we have made Verizon Wireless into the premier wireless provider in the U.S. The capabilities to wirelessly stream video and broadband in 4G LTE complement our other assets in fiber, global IP and cloud. These assets position us for the rapidly increasing customer demand for video, machine to machine and big data. We are confident of further growth in wireless, and our business in its entirety."
McAdam continued
:
"This transaction will enhance value across platforms and allow Verizon to operate more efficiently, so we can continue to focus on producing more seamless and integrated products and solutions for our customers. We believe full ownership will provide increased opportunities in the enterprise and consumer wireline markets."
McAdam concluded
:
"Verizon Wireless is the greatest wireless company in the world, and a big part of this success was due to the hard work of both partners, Vodafone and Verizon. The timing was right to execute a transaction that benefits both companies and their shareholders. Today's announcement is a major milestone for Verizon, and we look forward to having full ownership of the industry leader in network performance, profitability and cash flow."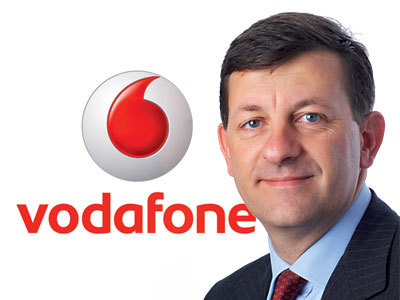 Vittorio Colao, Vodafone Group CEO.
Courtesy of Vodafone

Vittorio Colao, Vodafone Group CEO, said
:
"This transaction allows both Vodafone and Verizon to execute on their long-term strategic objectives. Our two companies have had a long and successful partnership and have grown Verizon Wireless into a market leader with great momentum. We wish Lowell and the Verizon team continuing success over the years ahead."

Verizon reaches agreement to acquire Vodafone's 45 percent interest in Verizon Wireless for $130 Billion.
Courtesy of Verizon
Quarterly Dividend Increase
Demonstrating the importance of its dividend policy to deliver value for shareholders, Verizon also announced today that its Board of Directors has declared a quarterly dividend of 53 cents per outstanding share, an increase of 1.5 cents per share, or 2.9 percent, from the previous quarter.
On an annual basis, this increases Verizon's dividend 6 cents per share, from $2.06 to $2.12 per share.
Financing and Approvals
The transaction consideration of $130 billion consists of a combination of cash, Verizon common stock and other items.
Verizon will pay Vodafone $58.9 billion in cash.
To fund this portion of the consideration, Verizon has entered into a fully executed $61.0 billion Bridge Credit Agreement with J.P. Morgan Chase Bank, N.A., Morgan Stanley Senior Funding, Inc., Bank of America, N.A. and Barclays.
Verizon intends to reduce the commitments under the Bridge Credit Agreement with the issuance of permanent financing.
In addition, Verizon expects to maintain capital structure, balance sheet and financial policies consistent with investment-grade credit metrics, in part based on 100 percent access to Verizon Wireless' cash flow.
Verizon will also issue common stock currently valued at approximately $60.2 billion to be distributed to Vodafone shareholders, subject to a collar arrangement with a floor price of $47.00 and a cap price of $51.00 that will determine the maximum and minimum number of shares to be issued upon closing of the transaction.
In addition, Verizon will issue $5.0 billion in notes payable to Vodafone, and Verizon will sell its 23.1 percent minority stake in Vodafone Omnitel N.V. to Vodafone for $3.5 billion.
The remaining $2.5 billion of the transaction value will be a combination of other consideration.
Guggenheim Securities, LLC, J.P. Morgan Securities LLC, Morgan Stanley & Co. LLC and Paul J. Taubman served as lead financial advisors to Verizon, and J.P. Morgan Securities LLC and Morgan Stanley & Co. LLC also rendered fairness opinions in connection with the transaction.
Barclays and BofA Merrill Lynch served as financial advisors to Verizon.
Wachtell, Lipton, Rosen & Katz and Macfarlanes LLP are serving as transaction counsel to Verizon, and Debevoise & Plimpton LLP is advising Verizon on its debt financing.
About Verizon Wireless
Founded in 2000 as a joint venture of Verizon and Vodafone, Verizon Wireless reported $75.9 billion in operating revenues in 2012 and $39.5 billion in the first half of 2013.

Operating income margin was 28.7 percent in 2012 and 32.6 percent in the first half of 2013.

EBITDA service margin (non-GAAP) was 46.6 percent in 2012 and 50.1 percent in the first half of 2013
.
Verizon Wireless is the largest U.S. wireless company, with 100.1 million retail connections as of the end of the second quarter of 2013
.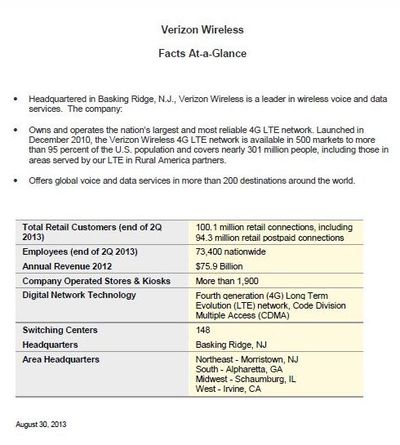 Courtesy of Verizon

It operates the country's largest 4G LTE (advanced wireless broadband) network, which, as of July 2013, was available to 301 million people in 500 markets across the U.S.

As of the end of the second quarter of 2013, the company had 73,400 employees and operated more than 1,900 retail locations in the U.S.

Since 2000, Verizon Wireless has invested more than $80 billion in its network, and the company has consistently led the industry in network reliability and customer loyalty.
About Verizon
Verizon Communications Inc.
(NYSE, Nasdaq: VZ),
headquartered in New York, is a global leader in delivering broadband and other wireless and wireline communications services to consumer, business, government and wholesale customers.

Verizon Wireless operates America's most reliable wireless network, with more than 100 million retail connections nationwide.

Verizon also provides converged communications, information and entertainment services over America's most advanced fiber-optic network, and delivers integrated business solutions to customers in more than 150 countries.

A Dow 30 company with nearly $116 billion in 2012 revenues, Verizon employs a diverse workforce of 180,900
.
For more information, visit
about.verizon.com
Media Contacts
:
Jim Gerace
212-395-2355
Bob Varettoni
908-559-6388
@bvar
Source: Verizon Communications Inc
.
http://newscenter.verizon.com/
ASTROMAN Magazine - 2013.03.23
Alcatel-Lucent to boost speed and quality of broadband business services for NTT Communications in Japan
http://www.astroman.com.pl/index.php?mod=magazine&a=read&id=1429
ASTROMAN Magazine - 2013.03.22
SAMSUNG Transforms the TV Experience through Software and Hardware Innovation
http://www.astroman.com.pl/index.php?mod=magazine&a=read&id=1428
ASTROMAN Magazine - 2013.03.15

CeBIT 2013: Strongest performance in years
http://www.astroman.com.pl/index.php?mod=magazine&a=read&id=1423
ASTROMAN Magazine - 2013.03.14
End-of-show report for CeBIT 2013: Keynote trends
http://www.astroman.com.pl/index.php?mod=magazine&a=read&id=1422
ASTROMAN Magazine - 2013.03.03
GSMA Mobile World Congress 2013 Sets New Records
http://www.astroman.com.pl/index.php?mod=magazine&a=read&id=1415
ASTROMAN Magazine - 2013.02.24
Deutsche Telekom and IBM Collaborate to Help Build Smarter Cities
http://www.astroman.com.pl/index.php?mod=magazine&a=read&id=1413
ASTROMAN Magazine - 2013.02.02
BlackBerry 10 Platform Launches on Two New Smartphones: the BlackBerry Z10 and BlackBerry Q10
http://www.astroman.com.pl/index.php?mod=magazine&a=read&id=1401
ASTROMAN Magazine - 2013.01.29

Apple Increases iPad with Retina Display to 128GB
http://www.astroman.com.pl/index.php?mod=magazine&a=read&id=1399
ASTROMAN Magazine - 2013.01.26
Alcatel-Lucent upgrades 9,600km trans-Pacific digital submarine cable system linking Japan and California
http://www.astroman.com.pl/index.php?mod=magazine&a=read&id=1397
ASTROMAN Magazine - 2013.01.13
Chevrolet Next-Gen MyLink Wins CNET Best-of-CES Award
http://www.astroman.com.pl/index.php?mod=magazine&a=read&id=1386
ASTROMAN Magazine - 2013.01.13
2013 International CES In One Word: Innovation
http://www.astroman.com.pl/index.php?mod=magazine&a=read&id=1387
ASTROMAN Magazine - 2013.01.12
Samsung's Flexible Displays, Brand Matters' Experts and Best of CES Awards Highlight Day Two And Three of 2013 CES
http://www.astroman.com.pl/index.php?mod=magazine&a=read&id=1385
ASTROMAN Magazine - 2013.01.12
Keynotes from Panasonic, Verizon and Next Generation of Innovators Kick Off 2013 International CES
http://www.astroman.com.pl/index.php?mod=magazine&a=read&id=1384
ASTROMAN Magazine - 2013.01.11
2013 International CES Opens with Record Breaking Show
http://www.astroman.com.pl/index.php?mod=magazine&a=read&id=1383
ASTROMAN Magazine - 2013.01.11
Consumer Electronics Industry Revenues to Reach Record-High $209 Billion in 2013, According to CEA
http://www.astroman.com.pl/index.php?mod=magazine&a=read&id=1382