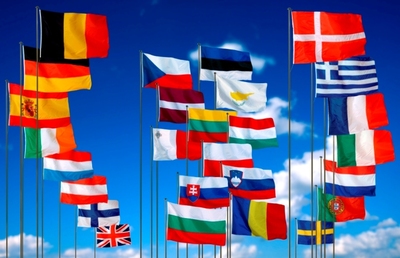 Courtesy of the EU
Washington, D.C., USA - July 8, 2013
The first round of Transatlantic Trade and Investment Partnership (TTIP) negotiations kicked off today in Washington, D.C. with an opening plenary session emphasizing the importance of the negotiations and laying out plans for the round, which will end on Friday
.
The negotiating groups that met on Monday, July 8th discussed investment, government procurement, cross-border services, textiles, rules of origin, energy and raw materials and legal issues.

The chief negotiators from the United States and European Union also met.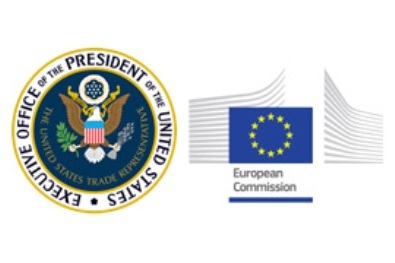 Courtesy of the EU

Meeting on Tuesday, July 9th will be the negotiating groups discussing sanitary and phytosanitary measures, market access and industrial goods, government procurement, cross-border services, investment, and energy and raw materials.

The negotiating groups on labor and environment also will hold a joint session.

Transatlantic Trade and Investment Partnership (TTIP)
The first round of the trade and investment talks (the so-called TTIP) kicked off on the
8th of July in Washington, D.C.,
emphasizing the importance of the negotiations and laying out plans for the round, which will end on Friday.
On 14 June, the Member States gave the European Commission the green light to start the talks with the United States.
The negotiations aim at removing trade barriers (tariffs, unnecessary regulations, etc.) to make it easier to buy and sell goods and services between the EU and the US.
The EU and US also want to make it easier for their companies to invest in each other's economy.
The Commission negotiates on behalf of the EU and will keep its Member States and the European Parliament regularly informed and updated.

Courtesy of the EU

The EU-US trade relationship is already the biggest in the world – every day we trade goods and services worth €2 billion
.
This agreement, the biggest bilateral trade deal ever negotiated, could result in millions of euros of savings to companies and create hundreds of thousands of jobs.
It is expected that every year an average European household would gain an extra
€545
and our economy would be boosted by around 0.5% of GDP, once the deal was fully implemented.
What will this agreement be about?
The agreement would benefit both the EU's economy and its citizens
.
EU companies are expected to be able to sell an additional €187 billion worth of goods and services a year to the US – this is good news for jobs
.
On top of cutting tariffs, our main focus in these negotiations will be to tackle those barriers that lie behind the customs border – such as differences in technical regulations, standards and certification.
These often cost time and money for companies (for example: when a car is approved as safe in the EU, it currently has to undergo a new safety check in the US).
This is where we could make real savings for our businesses and ultimately for consumers.
80% of the benefits of an agreement would result from reducing this regulatory burden and bureaucracy, as well as from opening up services and public procurement markets.
More jobs and growth
The decision to launch negotiations followed the recommendations of a joint EU-US Working Group on jobs and growth
.
The Working Group found that in order to boost transatlantic trade and investment, the EU and the US would need to be creative, flexible, and open-minded in developing and negotiating solutions that respond to the specific characteristics of transatlantic economic relations.
Together, the EU and the US have invested more than €2.8 trillion in each other's economy
.
Source: European Commission
http://trade.ec.europa.eu/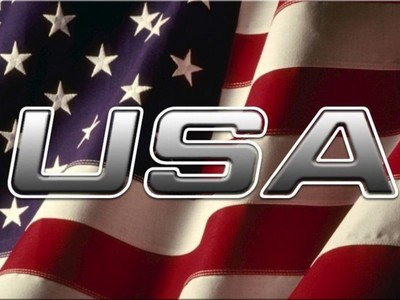 Courtesy of the U.S. Trade Representative
Remarks by United States Trade Representative Michael Froman at the Transatlantic Trade and Investment Partnership First Round Opening Plenary
Office of the United States Trade Representative
Washington, D.C.

July 8, 2013
*As Prepared for Delivery*
"I want to welcome everyone to USTR on an important day in transatlantic relations – the first round of negotiations of the Transatlantic Trade and Investment Partnership, the first step toward making T-TIP a reality.
"Although negotiations are just beginning, this day has been a long time coming. From the evolution of the Transatlantic Economic Council to the work of the U.S.-EU High Level Working Group for Jobs and Growth, our teams have been laying the foundation for today's negotiations by identifying the opportunities to bring our two economies closer together and the mechanisms for doing so.
"In TTIP, we have the opportunity to accomplish something very significant for our economies, for our relationship, and for the global trading system as a whole.
"We have an opportunity to spur growth and to generate significant increases in the already substantial number of jobs supported by transatlantic trade and investment.
"We have the opportunity to complement one of the greatest alliances of all time with an equally compelling economic relationship.
"And we have the opportunity to work together to establish and enforce international norms and standards that will help inform and strengthen the multilateral, rules-based trading system.
"We go into this exercise with eyes wide open. We know there will be challenges. But we also know that there is strong political will at the highest levels on both sides of the Atlantic determined to stay focused and get this done on one tank of gas. I have every confidence that we can achieve this goal.
"Promoting growth, creating jobs, strengthening the middle class – these are the principles that animate President Obama's economic policies, including this Administration's trade policy.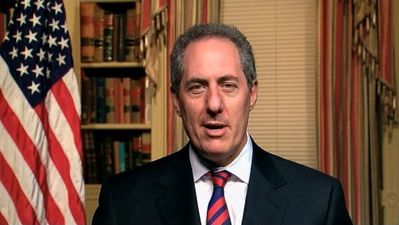 A Message from U.S. Trade Representative Michael Froman.
Courtesy of the U.S. Trade Representative
"As President Obama said in Northern Ireland last month, T-TIP can be a success if "we can achieve the kind of high-standard, comprehensive agreement that the global trading system is looking to us to develop."
"European Leaders have expressed similar hopes and support for T-TIP as one component of an overall strategy to return Europe to a path of growth.
"In view of this leader-level attention, Commissioner De Gucht and I intend to stay very much involved in these negotiations.
"We will give our teams the space they need to move forward and find solutions, but we will stay very closely engaged to ensure that we are finding those solutions. We want you to avoid unnecessary delays, but we also recognize that the most important thing is to get the substance right. We need to resist the temptation to downsize our ambitions or avoid tough issues just for the sake of getting a deal.
"So, be creative, be flexible, and think outside of the box as necessary to make progress.
"When you have difficulties working through issues, know that you will have my support to help reach a mutually beneficial and comprehensive outcome – an outcome that meets the economic priorities of both the United States and the European Union.
"I wish you all a productive and enjoyable week and I look forward to hearing of your progress over the course of this week.
"Thanks again for all the work you've done to get us to this point.
"And thank you for the work still to come."
Source: Office of the United States Trade Representative
http://www.ustr.gov/
ASTROMAN magazine