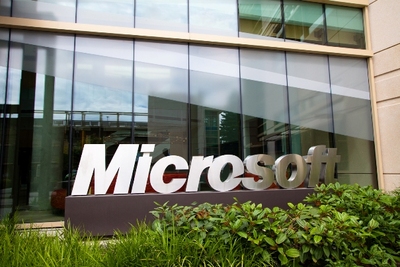 Microsoft sign outside Building 99 on the Microsoft Redmond Campus.
Courtesy of Microsoft
Redmond, Wash., USA – March 15, 2012
by Susan Hauser, corporate vice president,
Worldwide Enterprise and Partner Group, Microsoft
At the end of the day, every new job is actually a vertical job.
That is, in today's economy, new employment opportunities tend to be varied by vertical industry, such as
manufacturing, telecommunications, retail or financial services.

In fact, a
new IDC study commissioned by Microsoft
provides more insight into these differences, pointing out how cloud computing can be an engine for hiring and overall job growth – but also showing how industries that more quickly adopt cloud computing stand to innovate and grow the most.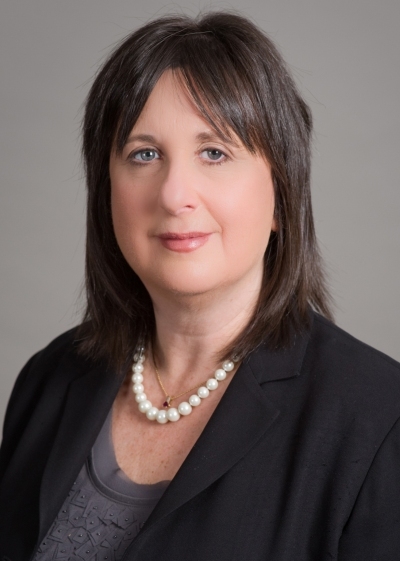 Susan Hauser, Corporate Vice President, Worldwide Enterprise & Partner Group.
Courtesy of Microsoft

The study found that cloud computing could drive an increase in revenue of $1.1 trillion a year by 2015, and nearly 14 million new jobs in all vertical industries by 2015
.
These figures represent a major opportunity for enterprises across vertical industries to examine how they apply the efficiencies gained from cloud computing. In support of this opportunity, our team is consistently focused on how to help our customers improve productivity, cut costs, and free up IT staff to focus on more mission-critical and innovative IT.
These map to the benefits of cloud computing that will equate to increased revenues, which can be applied to innovation broadly (not just IT), such as hiring more sales, finance, production, marketing and other line of business positions.
From the
IDC research
, we can conclude that these efficiencies will translate into economic growth in industries and regions around the globe.
For instance,
cloud-related jobs in
EMEA will more than double in all industries by 2015, and jobs in the global insurance industry will almost double by 2015.

The discrete manufacturing industry will have 1.3 million cloud-enabled jobs by 2015
.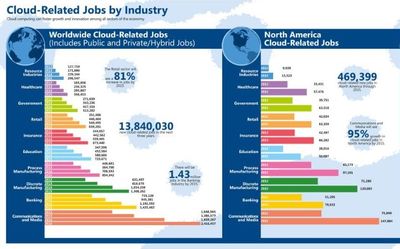 New IDC study shows cloud-based innovation could generate US$1.1 trillion a year in new business revenues, helping restore worldwide economic health.
Courtesy of Microsoft

Some of the study's other key findings include
:
•
Communications and Media
Is a growing sector, predicted to have 2.4 million cloud-enabled jobs by 2015. The media segment is one of the main users of storage-on-demand-as-a-service to enable continuous service for content-heavy customer offerings. Already, this sector accounts for 20% of spending on public cloud storage in the U.S. Additionally, it will be the fastest growing sector in Asia, with 1.8 million cloud-related jobs by 2015.
•
Insurance
, generally a heavy user of IT, is already toward the top of the list in terms of investment in public cloud services as a percentage of IT spending, and cloud-related jobs in this industry are expected to almost double by 2015.
•
Banking
, because of regulatory requirements, privacy concerns, and security issues will be closer to the average in terms of cloud adoption, accounting for 1.43 million jobs by 2015.
•
Resource industries (including Agriculture, Mining and Oil & Gas),
have fewer security and regulatory constraints than many industries. These businesses will have twice as many jobs by 2015.
•
Retail
also includes a number of businesses with fewer regulatory concerns, making it easier to store records and documents in the cloud. The sector is expected to see an 81 percent increase in cloud-related jobs globally by 2015.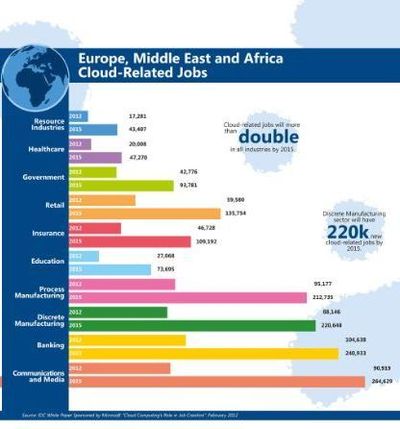 IDC study shows all vertical industries stand to gain from the estimated US$1.1 trillion a year increase in revenue driven by cloud computing.
Courtesy of Microsoft

We have the opportunity to work with customers in Financial Services, Manufacturing & Resources, Communications & Media, and Retail industries worldwide
.
Our top priority is delivering IT solutions that provide the greatest value to our customers and partners.
Time and time again, we hear that cloud computing is improving the way enterprises work with their customers and partners.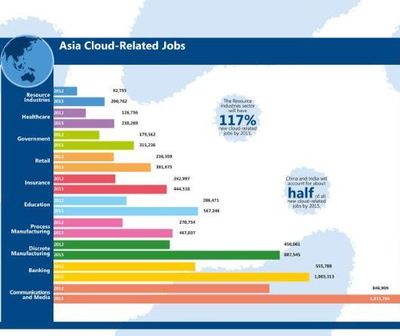 New IDC study shows cloud-based innovation could generate US$1.1 trillion a year in new business revenues, helping restore worldwide economic health.
Courtesy of Microsoft

CASON
, an industrial solutions supplier, adopted the Windows Azure platform for its SIMSIM AMI application, which manages real-time data coming from electricity, gas, and water meters.
CASON
can now install a test operation at a customer's site in half a day.
In addition, cloud computing is enabling businesses to complete technology integrations very rapidly.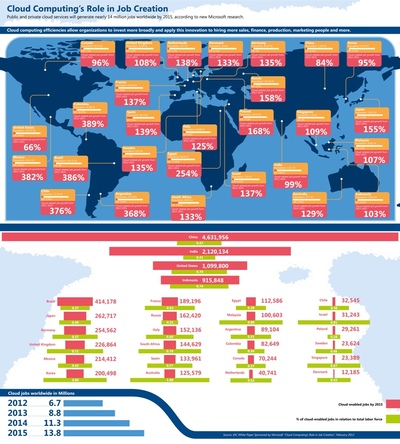 The public and private IT cloud services will generate nearly 14 million jobs worldwide between 2012 and 2015, according to a new study by the analyst firm IDC.
Courtesy of Microsoft

PPG Industries
, one of the world's largest manufacturers of coatings and specialty products, was looking to build a hosted application to help a customer market an inventory of 5,000 paints.
PPG created the Paint Sample Selector using Microsoft Silverlight
and hosted it on the
Windows Azure platform
for cloud computing. According to
Chris Caruso, Global Business IT Director, PPG Industries
"went from conception to launch in six weeks – that's how easy and intuitive this technology is to use."
Indeed, when I speak with customers around the world, the cloud is the topic that comes up most frequently.
They want to know how they can use it to fuel growth.
And they want to be sure they have the right people and skills in place to make it happen.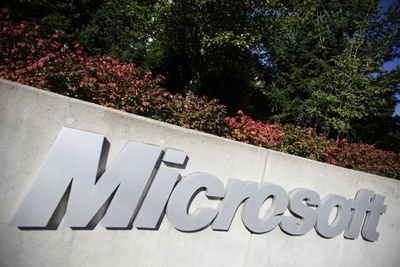 Microsoft sign at entrance to the Microsoft Redmond Campus.
Courtesy of Microsoft
At
Microsoft,
when it comes to the cloud, we're "all in," and we have the best cloud solutions to work with worldwide industries to meet their unique business needs and regulatory requirements, helping them drive down costs, spur innovation, and create new jobs and skillsets across the globe.
For more information on
Microsoft's Cloud Computing
offerings, please visit
www.microsoft.com/cloud
Source: Microsoft Corp.
http://www.microsoft.com/presspass/default.mspx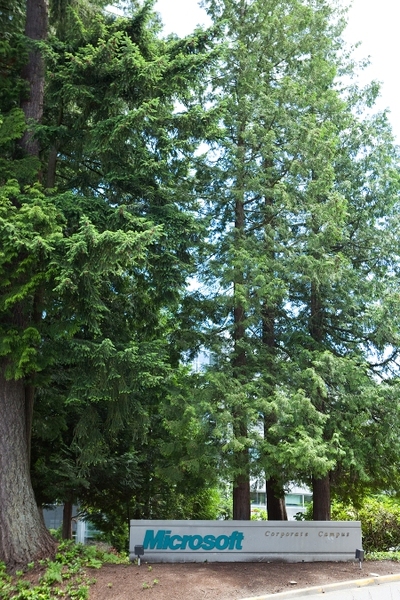 Microsoft sign greeting visitors to the Microsoft Redmond Campus.
Courtesy of Microsoft
ASTROMAN Magazine – 2012.03.10

Microsoft: Intelligent Systems in Retail on Display at RetailTech Japan
http://www.astroman.com.pl/index.php?mod=magazine&a=read&id=1199
ASTROMAN Magazine – 2012.01.02

2011: A Watershed Year for Microsoft, from Gaming to Phones to the Cloud and Beyond
http://www.astroman.com.pl/index.php?mod=magazine&a=read&id=1138
ASTROMAN Magazine – 2011.12.11

GE, Microsoft to Launch Joint Venture Aimed at Global Healthcare System Transformation
http://www.astroman.com.pl/index.php?mod=magazine&a=read&id=1117
ASTROMAN Magazine – 2011.12.10

HP and Microsoft Deliver Global Communications and Collaboration Solutions Via the Cloud
http://www.astroman.com.pl/index.php?mod=magazine&a=read&id=1116
ASTROMAN Magazine - 2011.11.12

Recipients of 2011 Global Forum Educator Awards Announced
http://www.astroman.com.pl/index.php?mod=magazine&a=read&id=1100
ASTROMAN Magazine - 2011.11.02
Microsoft - IN FOCUS: SAMSUNG
http://www.astroman.com.pl/index.php?mod=magazine&a=read&id=1094
ASTROMAN Magazine - 2011.10.02
Microsoft and Samsung Broaden Smartphone Partnership
http://www.astroman.com.pl/index.php?mod=magazine&a=read&id=1067
ASTROMAN Magazine - 2011.07.16

Microsoft Reveals Imagine Cup 2011 Winners in New York City
http://www.astroman.com.pl/index.php?mod=magazine&a=read&id=1018
ASTROMAN Magazine - 2011.06.28

Satya Nadella, Microsoft's New Leader of Server and Tools
http://www.astroman.com.pl/index.php?mod=magazine&a=read&id=1008
ASTROMAN Magazine - 2011.05.10

Microsoft to Acquire Skype

http://www.astroman.com.pl/index.php?mod=magazine&a=read&id=968
ASTROMAN Magazine - 2011.04.30

Metropolitan Chicago Healthcare Council to Develop Nation's Largest Metro Health Information Exchange
http://www.astroman.com.pl/index.php?mod=magazine&a=read&id=959
ASTROMAN Magazine - 2011.04.28

Microsoft Implements Chronic Condition Management Platform at Denver Health
http://www.astroman.com.pl/index.php?mod=magazine&a=read&id=958
ASTROMAN Magazine - 2011.04.19

Microsoft and Toyota Announce Strategic Partnership
http://www.astroman.com.pl/index.php?mod=magazine&a=read&id=948