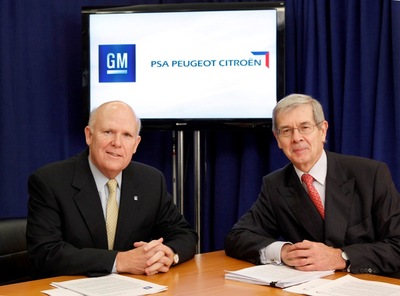 General Motors Chairman and CEO Dan Akerson (left) with PSA Peugeot Citroën Chairman of the Managing Board Philippe Varin.
Wednesday, February 29, 2012 in New York, USA.
Photo courtesy GM / Stuart Ramson
New York, USA – February 29, 2012
General Motors and PSA Peugeot Citroën
today announced the
creation of a long-term and broad-scale global strategic alliance
that will leverage the combined strengths and capabilities of the two companies, contribute to the profitability of both partners and strongly improve their competitiveness in Europe.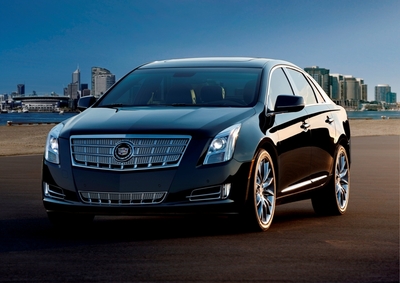 Cadillac XTS
Photo courtesy GM

The alliance is structured around two main pillars: the sharing of vehicle platforms, components and modules; and the creation of a global purchasing joint venture for the sourcing of commodities, components and other goods and services from suppliers with combined annual purchasing volumes of approximately $125 billion
.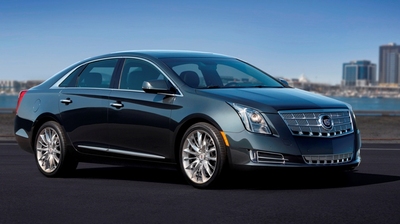 Cadillac XTS
Photo courtesy GM

Each company will continue to market and sell its vehicles independently and on a competitive basis
.
Beyond these pillars, the alliance creates a flexible foundation that allows the companies to pursue other areas of cooperation
.
In connection with the alliance,
PSA Peugeot Citroën
is expected to raise approximately
€1 billion
through a capital increase with preferential subscription rights for shareholders of
PSA Peugeot Citroën
, underwritten by a syndicate of banks and including an investment from the
Peugeot Family Group
, as a sign of its confidence in the success of the alliance.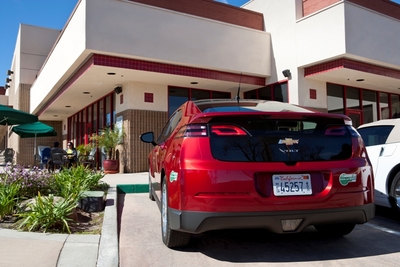 2012 Chevrolet Volt is eligible for HOV lanes in California starting March 1, 2012.
Photo courtesy GM
As part of the agreement, which includes no specific provision regarding the governance of
PSA Peugeot Citroën, GM plans to acquire a 7 percent equity stake in PSA Peugeot
Citroën, making it the second-largest shareholder behind the Peugeot Family Group
.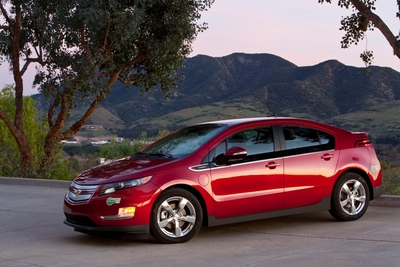 2012 Chevrolet Volt is eligible for HOV lanes in California starting March 1, 2012.
Photo courtesy GM
"This partnership brings tremendous opportunity for our two companies," said
Dan Akerson, GM chairman and CEO
.
"The alliance synergies, in addition to our independent plans, position GM for long-term sustainable profitability in Europe."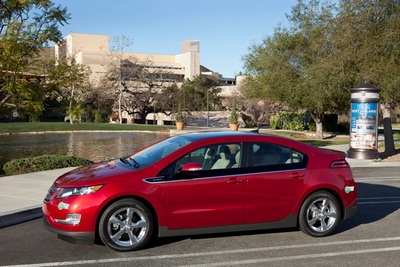 2012 Chevrolet Volt is eligible for HOV lanes in California starting March 1, 2012.
Photo courtesy GM

Philippe Varin, chairman of the managing board of PSA Peugeot Citroën,
declared, "This alliance is a tremendously exciting moment for both groups and this partnership is rich in its development potential. With the strong support of our historical shareholder and the arrival of a new and prestigious shareholder, the whole group is mobilized to reap the full benefit of this agreement."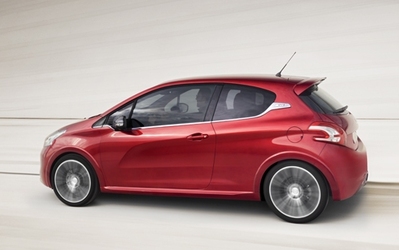 Peugeot is revealing two concept cars in Geneva, the XY Concept and the GTi Concept, which present two expressions of the Marque's upmarket trend, in the "supermini" segment. These concept cars interpret the generation leap already defined by the 208 in different contexts.
The XY Concept is intended for city dwellers who love distinction and refinement, whereas the GTi Concept re-generates a legend.

Photo courtesy Peugeot

Under the terms of the agreement, GM and PSA Peugeot Citroën will share selected platforms, modules and components on a worldwide basis in order to achieve cost savings, gain efficiencies, leverage volumes and advanced technologies and reduce emissions
.
Sharing of platforms not only enables global applications, it also permits both companies to execute Europe-specific programs with scale and in a cost-effective manner
.
In line with Peugeot's range enhancement and development strategy, the 4008 will be launched initially in the international market which will represent 70% of its sales.
With its distinctive, stylish appearance and its 4x4 SUV features, the 4008 is a modern response to the needs of all-terrain vehicle customers, in a very prominent market segment.
Photo courtesy Peugeot
Initially,
GM and PSA Peugeot Citroën
intend to focus on
small
and
midsize passenger cars, MPVs
and
crossovers.
The companies will also consider developing a new common platform for low emission vehicles
.
The first vehicle on a common platform is expected to launch by 2016
.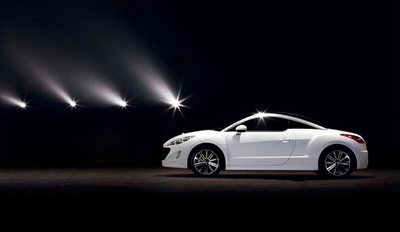 3 months after its launch in China, the Peugeot RCZ has received three awards during the Canton Motor Show.
Photo courtesy Peugeot
This alliance enhances but does not replace either company's ongoing independent efforts to return their
European operations
to sustainable profitability.
The purchasing cooperation defined in the agreement allows the companies to act as one global purchasing organization when it comes to sourcing commodities, components and services from suppliers, taking full advantage of the joint expertise, volume, platforms and standardized parts.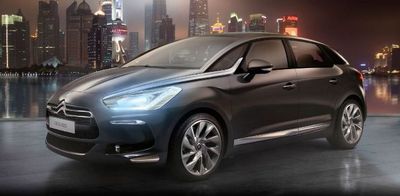 Citroën DS5
Photo courtesy Citroën

Combining GM's robust global processes and organizational structure with best practices from PSA Peugeot Citroën will bring significant value and efficiencies to the purchasing operations at both companies
.
Additionally, the
alliance is exploring areas for further cooperation, such as integrated logistics and transportation
.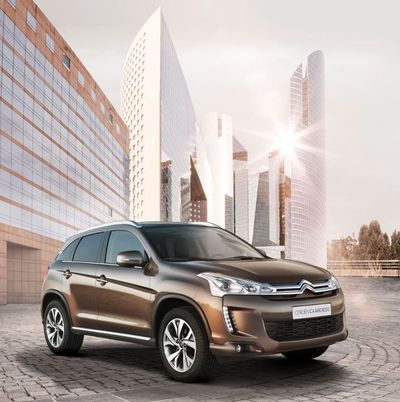 Citroën C4 Aircross
Photo courtesy Citroën
To this end,
GM intends to establish a strategic, commercial cooperation with Gefco
, an integrated logistics services company and subsidiary of
PSA Peugeot Citroën
, whereby
Gefco
would provide logistics services to
GM in Europe and Russia
.
The total synergies expected from the alliance are estimated at approximately $2 billion USD annually within about five years
.
The synergies will largely coincide with
new vehicle programs
, with limited benefit expected in the
first two years
.
It is expected the synergies will be shared about evenly between the two companies.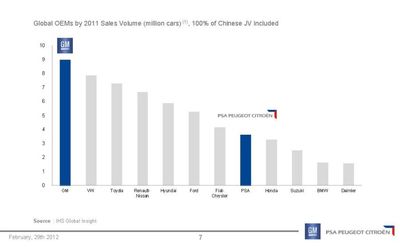 Global Scale Effect


Courtesy of GM

The alliance will be supervised by a global steering committee that includes an equal number of senior leader representatives from each company
.
Its implementation is subject to requisite regulatory approvals in certain jurisdictions as well as notification to the appropriate workers councils.
About General Motors
General Motors Co.
(NYSE:GM, TSX: GMM) and its partners produce vehicles in
30 countries
, and the company has leadership positions in the world's largest and fastest-growing automotive markets.
GM's brands include Chevrolet and Cadillac, as well as Baojun, Buick, GMC, Holden, Isuzu, Daewoo, Jiefang, Opel, Vauxhall
and
Wuling
.
More information on the company and its subsidiaries, including
OnStar,
a global leader in vehicle safety, security and information services, can be found at
http://www.gm.com
About Peugeot Citroën
PSA Peugeot Citroën. With its two world-renowned brands, Peugeot and Citroën, the Group sold 3.5 million vehicles worldwide in 2011, out of which 42% outside Europe.

As Europe's second largest carmaker, it recorded sales and revenue of more than €59.9 billion in 2011
.
PSA Peugeot Citroën has sales offices in 160 countries
.
In 2011, the
Group dedicated more than €2 billion to research and development, especially in new energies.
Its activities also are involved in
financing activities (Banque PSA Peugeot Citroën Finance), logistics (Gefco) and automotive equipment (Faurecia).

Presentation related to announcement can be found at
http://www.psa-peugeot-citroen.com/en/hp1.php
Media Contacts
Jonathan Goodman
PSA Peugeot Citroën
+33 (0) 40 66 47 59
jonathan.goodman@mpsa.com
Pierre-Olivier Salmon
PSA Peugeot Citroën
+33 (0) 1 40 66 49 94
pierreolivier.salmon@mpsa.com
Jean-Baptiste Mounier
PSA Peugeot Citroën
+33 (0) 1 40 66 54 22
jeanbaptiste.mounier@mpsa.com
Source: General Motors
http://media.gm.com/media/us/en/gm/news.html
ASTROMAN Magazine - 2012.02.25
2012 Chevrolet Volt Cleared for California's Carpool Lanes
http://www.astroman.com.pl/index.php?mod=magazine&a=read&id=1187
ASTROMAN Magazine - 2012.01.21

General Motors Explores Windows of Opportunity
http://www.astroman.com.pl/index.php?mod=magazine&a=read&id=1151
ASTROMAN Magazine - 2012.01.11
General Motors sold a record 2,547,171 vehicles in China in 2011
http://www.astroman.com.pl/index.php?mod=magazine&a=read&id=1148
ASTROMAN Magazine - 2012.01.07
GM Announces Enhancements to Chevrolet Volt

http://www.astroman.com.pl/index.php?mod=magazine&a=read&id=1145
ASTROMAN Magazine - 2011.10.02

GE, Nissan Sign R&D Agreement to Fast Track Broader Adoption of Electric Cars
http://www.astroman.com.pl/index.php?mod=magazine&a=read&id=1068
ASTROMAN Magazine - 2011.09.23

General Electric and General Motors Team Up to Advance Deployment of Electric Vehicle Infrastructure in China
http://www.astroman.com.pl/index.php?mod=magazine&a=read&id=1061
ASTROMAN Magazine - 2011.08.14

GM Awards A123 Systems Contract for Future Batteries
http://www.astroman.com.pl/index.php?mod=magazine&a=read&id=1033
ASTROMAN Magazine - 2011.04.15

Remarks by Dan Akerson to the Society of Automotive Engineers 2011 World Congress
http://www.astroman.com.pl/index.php?mod=magazine&a=read&id=941