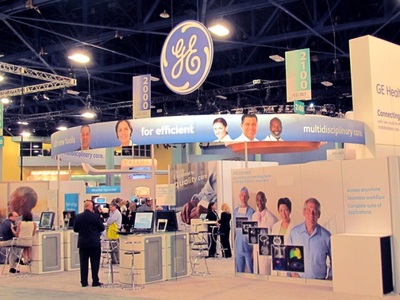 GE Healthcare at ASTRO 2011
GE Healthcare showcased a number of new tools designed specifically for the needs of radiation oncologists at the 53rd Annual American Society for Radiation Oncology (ASTRO) Meeting in Miami Beach, Florida, USA, taking place from Oct. 2-6, 2011.
Courtesy of GE Healthcare
Waukesha, Wi, USA - December 2, 2011
GE Healthcare announced today global industry leader Richard Hausmann will join GE Healthcare as General Manager of the company's Magnetic Resonance (MR) business effective January 1, 2012.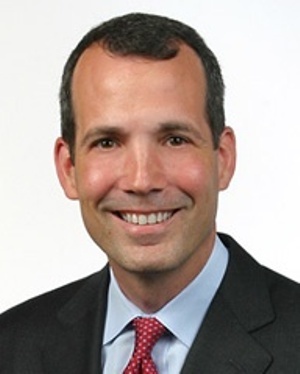 Tom Gentile, President and CEO, GE Healthcare Systems.
Courtesy of GE Healthcare
"We are delighted to welcome Richard to GE," said
Tom Gentile, President and CEO, GE Healthcare Systems.

"His track record of delivering innovative solutions to customers and developing cutting edge technologies that advance patient care fits perfectly with GE's goals for the MR business."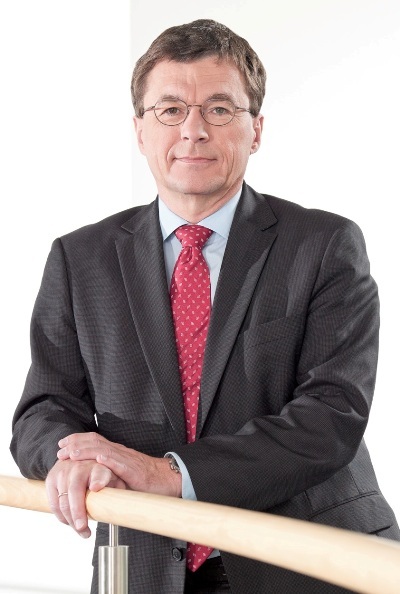 Dr. Richard Hausmann, CEO Company Project Smart Grid Applications, Siemens AG.

GE Healthcare announced today global industry leader Richard Hausmann will join GE Healthcare as General Manager of the company's Magnetic Resonance business effective January 1, 2012.

Courtesy of Siemens press picture

Hausmann joins GE Healthcare from Siemens AG Energy where he was most recently CEO of the company's Smart Grid Applications and E-Mobility project
.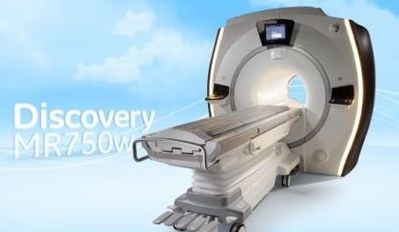 The Discovery MR750w 3.0T is GE Healthcare's latest innovation in wide-bore technology.
This high-definition system offers a full-range of advanced clinical functionality, uncompromised image quality, and a patient-friendly experience. And that's just the beginning.

Courtesy of GE Healthcare

His 23-year career with Siemens includes the role of President and CEO Siemens China Limited and cluster CEO North Asia for five years
.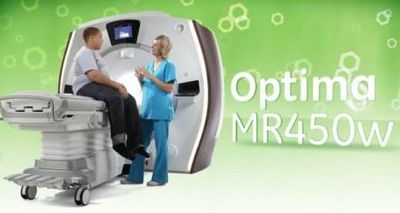 Optima MR450w 1.5T with GEM Suite

For those who want to realize the true potential of wide-bore MR, the Optima MR450w is the right choice.

Courtesy of GE Healthcare

Additionally, Hausmann has a strong commercial background in healthcare, serving as President and CEO of the Siemens Healthcare CT business as well as Vice President of Marketing and Sales, CT.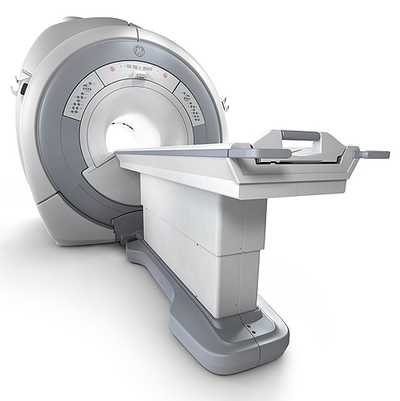 Brivo™ MR355

Bringing high-field MR within reach.
If 1.5T MR technology has been just out of reach for your practice, the Brivo™ MR355 will be a welcome advancement.

The Brivo MR355 1.5T is part of the GE healthymagination initiative to make advanced diagnostic technology more accessible and cost-effective.
Everything about the design of the Brivo MR355 1.5T contributes to providing high quality imaging that will help you make definitive diagnoses for your patients - with the productivity and simplicity you need to make it practical.

Courtesy of GE Healthcare

He has a history of leading successful commercial teams while also providing the technical background needed to run a healthcare modality
.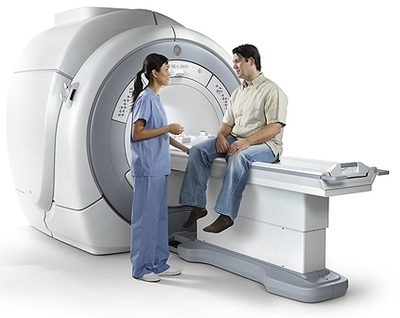 The Brivo MR355 is a world-class 1.5T system that brings great MR value within reach.

Courtesy of GE Healthcare

Hausmann received his master's degree and PhD in Physics before joining Siemens as an MR engineer in 1988.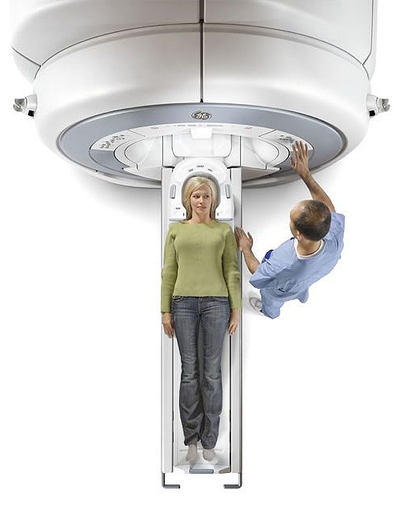 The Brivo MR355 from GE Healthcare makes the diagnostic benefits of high-field MR technology easier and more accessible.
It combines a revolutionary, simplified user interface with a surprisingly affordable price.

Courtesy of GE Healthcare

He then worked in Application Development for MR where he focused on Angiography and Fast Imaging Applications
.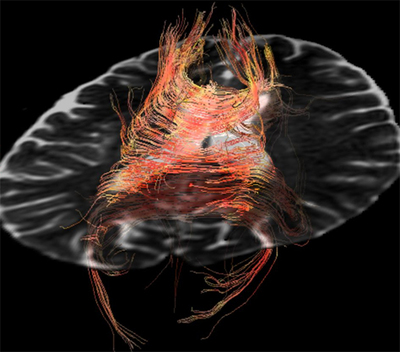 The Brivo MR355 1.5T system delivers uncompromised, high-resolution, 20-direction diffusion tensor images.
DTI/FiberTrak visualizes white matter trajectories in the brain and generates directional FA maps, as well as 3D 14 white matter projections.
The strong gradient performance of the Brivo MR355 1.5T enables the ability for exquisite DTI outputs.

Courtesy of GE Healthcare

In the following few years, he served in a variety of different roles including Director of Application Development, MR; Marketing Manager for the new MAGNETOM Open MR system; and Vice President of Marketing and Sales, MR.
About GE Healthcare
GE Healthcare provides transformational medical technologies and services that are shaping a new age of patient care.

Our broad expertise in medical imaging and information technologies, medical diagnostics, patient monitoring systems, drug discovery, biopharmaceutical manufacturing technologies, performance improvement and performance solutions services help our customers to deliver better care to more people around the world at a lower cost
.
In addition,
we partner with healthcare leaders
, striving to leverage the global policy change necessary to implement a successful shift to sustainable healthcare systems.
Our "healthymagination" vision for the future
invites the world to join us on our journey as we continuously develop innovations focused on reducing costs, increasing access and improving quality around the world.
Headquartered in the United Kingdom, GE Healthcare is a unit of General Electric Company (NYSE: GE).

Worldwide, GE Healthcare employees are committed to serving healthcare professionals
and their patients in more than
100 countries
.
For more information about
GE Healthcare
, visit our website at
www.gehealthcare.com
Press Contacts
Rebecca Hayne
GE Healthcare
414 721 3871
rebecca.hayne@ge.com
Source: General Electric Company
http://www.genewscenter.com/content/default.aspx
Tom Gentile
President and CEO, GE Healthcare Systems

Tom Gentile
Courtesy of GE Healthcare
Tom Gentile was appointed President and CEO of GE Healthcare's Healthcare Systems division in May of 2011.
Healthcare Systems is GE's $12 billion business that develops some of the best-known medical technologies including: computed tomography, magnetic resonance, ultrasound, molecular imaging, patient care solutions, x-ray, interventional, life support systems and home health.
Gentile is a 13-year GE veteran and most recently spent three years as Vice President of GE Aviation's Services division, transforming the services business into a global $7 billion platform.
Before Aviation, he held a series of leadership roles in GE Capital's businesses in the US, France and Australia, overseeing key acquisitions, consumer product launches and driving profitable growth.
Before GE, Gentile held leadership and strategy roles with McKinsey & Company, American broadcaster CBS, and General Motors.
Gentile earned his bachelor's degree in economics and his MBA from Harvard University, and studied international relations at the London School of Economics.
Tom has been an active leader in global GE's Volunteers Network.
He was very active with the non-profit organization Cincinnati ArtsWave and looks forward to bringing his passion for corporate citizenship to the Milwaukee area community.
Tom was born and raised in Detroit, Michigan.
He and his wife Julie have three children.
Source: GE Healthcare
http://www.gehealthcare.com/uken/about/exec_team.html
ASTROMAN Magazine – 2011.10.04
GE Healthcare Spotlights its Commitment to Advancing Cancer Care at ASTRO 2011
http://www.astroman.com.pl/index.php?mod=magazine&a=read&id=1071
ASTROMAN Magazine – 2011.10.27
Texas Scottish Rite Hospital for Children Purchases Carestream's DRX-Evolution
http://www.astroman.com.pl/index.php?mod=magazine&a=read&id=1084
ASTROMAN Magazine – 2011.09.18
GE Healthcare to Invest $1 Billion in New Oncology Solutions
http://www.astroman.com.pl/index.php?mod=magazine&a=read&id=1060
ASTROMAN Magazine – 2011.09.12
WellPoint and IBM Announce Agreement to Put Watson to Work in Health Care
http://www.astroman.com.pl/index.php?mod=magazine&a=read&id=1056
ASTROMAN Magazine – 2011.08.28
Saskatchewan and Hitachi Sign R&D Agreement on Nuclear Medicine Technology
http://www.astroman.com.pl/index.php?mod=magazine&a=read&id=1044
ASTROMAN Magazine – 2011.08.21

IBM Unveils Cognitive Computing Chips
http://www.astroman.com.pl/index.php?mod=magazine&a=read&id=1042
ASTROMAN Magazine – 2011.07.11

GE Healthcare Wins Design Excellence Awards for Magnetic Resonance Imaging
http://www.astroman.com.pl/index.php?mod=magazine&a=read&id=1017
ASTROMAN Magazine – 2011.06.04

GE Healthcare Opens Life Sciences Demonstration Laboratory in Stockholm, Sweden
http://www.astroman.com.pl/index.php?mod=magazine&a=read&id=986
ASTROMAN Magazine – 2011.04.30

Metropolitan Chicago Healthcare Council to Develop Nation's Largest Metro Health Information Exchange
http://www.astroman.com.pl/index.php?mod=magazine&a=read&id=959
ASTROMAN Magazine – 2011.04.28

Microsoft Implements Chronic Condition Management Platform at Denver Health
http://www.astroman.com.pl/index.php?mod=magazine&a=read&id=958
ASTROMAN Magazine – 2011.04.07

Verizon and MEDfx Demonstrate Digital Exchange of Health Care Records
http://www.astroman.com.pl/index.php?mod=magazine&a=read&id=935
ASTROMAN Magazine – 2011.03.31

Micromedex CareNotes Available Within the Iatric Systems Patient Discharge Module
http://www.astroman.com.pl/index.php?mod=magazine&a=read&id=931
ASTROMAN Magazine – 2011.02.20

IBM to Collaborate with Nuance to Apply IBM's "Watson" Analytics Technology to Healthcare
http://www.astroman.com.pl/index.php?mod=magazine&a=read&id=899
ASTROMAN Magazine – 2011.01.23

Siemens Healthcare unveils the world's first integrated whole-body molecular MR system available for clinical use

http://www.astroman.com.pl/index.php?mod=magazine&a=read&id=887
ASTROMAN Magazine – 2011.01.10

IBM and the Premier Healthcare Alliance to Integrate Nation's Healthcare Data
http://www.astroman.com.pl/index.php?mod=magazine&a=read&id=879
ASTROMAN Magazine – 2011.01.08

Sanofi-aventis appoints New Senior Managers in Emerging Markets
http://www.astroman.com.pl/index.php?mod=magazine&a=read&id=875
ASTROMAN Magazine – 2010.12.25

Accuray Establishes Medical Affairs Function to accelerate CyberKnife
http://www.astroman.com.pl/index.php?mod=magazine&a=read&id=862
ASTROMAN Magazine – 2010.12.11

33rd Annual CTRC-AACR Breast Cancer Symposium
http://www.astroman.com.pl/index.php?mod=magazine&a=read&id=856
ASTROMAN Magazine – 2010.12.11

Combination Therapy Reduced HER2-positive Breast Cancers
http://www.astroman.com.pl/index.php?mod=magazine&a=read&id=855
ASTROMAN Magazine – 2010.12.05

Impact Investing Emerges as a Distinct Asset Class
http://www.astroman.com.pl/index.php?mod=magazine&a=read&id=851
ASTROMAN Magazine – 2010.12.04
Grand Prix INNOVA 2010 w Brukseli dla ITAM Zabrze
http://www.astroman.com.pl/index.php?mod=magazine&a=read&id=849
ASTROMAN Magazine – 2010.11.20

Valeant Launches $700 million Senior Notes Offering
http://www.astroman.com.pl/index.php?mod=magazine&a=read&id=845
ASTROMAN Magazine – 2010.11.07

New AT&T ForHealth Practice Accelerates Pursuit of $34 Billion
http://www.astroman.com.pl/index.php?mod=magazine&a=read&id=840
ASTROMAN Magazine – 2010.08.29

Klub Wielkich Darczyńców
http://www.astroman.com.pl/index.php?mod=magazine&a=read&id=794
ASTROMAN Magazine – 2010.04.18

Fujitsu and TUM Develop World's First DNA-based Revolutionary Bio-Sensor Technology
http://www.astroman.com.pl/index.php?mod=magazine&a=read&id=703
ASTROMAN Magazine – 2010.03.27

Polacy opracowali nowatorski czujnik wykrywający melaminę
http://www.astroman.com.pl/index.php?mod=magazine&a=read&id=686
ASTROMAN Magazine – 2010.01.16
CircleBath, opening of the first hospital designed by Foster + Partners
http://www.astroman.com.pl/index.php?mod=magazine&a=read&id=643
ASTROMAN Magazine – 2009.12.23

Canon Inc. to make OPTOPOL Technology S.A. of Poland a subsidiary
http://www.astroman.com.pl/index.php?mod=magazine&a=read&id=624
ASTROMAN Magazine – 2009.09.05

Toshiba's Aquilion ONE Honored With Medical Design Excellence Gold Award
http://www.astroman.com.pl/index.php?mod=magazine&a=read&id=568