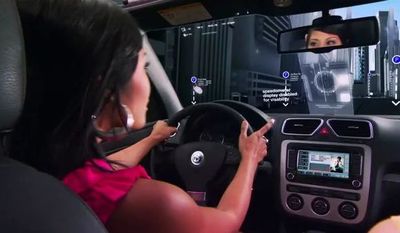 Redefine the wireless experience with LTE.
Concept demos of LTE applications: connected car, e-health, crowd casting, mobile e-commerce, geolocation...
Courtesy of Alcatel-Lucent
Kuala Lumpur, Malaysia - August 9, 2011
Maxis Berhad
,
the country's leading integrated communications service provider, with Alcatel-Lucent
(Euronext and NYSE: ALU)
as a
strategic supplier, has undertaken a major transformation of Maxis' core transmission network
.
By deploying Alcatel-Lucent's 100 gigabit per second (100G) optical coherent network solution, Maxis is able to cope with increased data traffic, simplify its network, and reduce costs while providing higher efficiency and robustness
.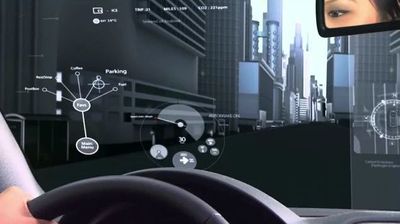 Redefine the wireless experience with LTE.
Concept demos of LTE applications: connected car, e-health, crowd casting, mobile e-commerce, geolocation...
Courtesy of Alcatel-Lucent
This allows
Maxis customers
to continue to enjoy
superior fixed and mobile internet service
.
Maxis' optical backbone network is the first 100G single carrier with optical coherent technology system commercially deployed in Asia-Pacific
.
Maxis operates its optical fibre network, covering over 10,000 km of fibre infrastructure
, within
Peninsular Malaysia
with part of the fibre infrastructure delivered through collaborative sharing and swapping.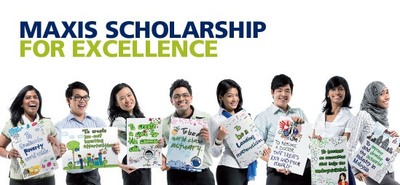 For young and outstanding Malaysians who strive to set standards for themselves as well as others, Maxis Scholarship For Excellence presents a once-in-a-lifetime opportunity to embark upon a journey that will lead them to the realisation of their greatest goals.
Allowing the best and brightest graduate students to pursue courses in a selection of programmes at the world's top universities, Maxis Scholarship For Excellence promises academic excellence and broader personal horizons.
Courtesy of Maxis Berhad
Leveraging on
Alcatel-Lucent's 100G optical coherent network solution
,
Maxis
will be able to address the growing bandwidth requirements and data usage driven by
smartphones, tablets, modems
and
fiber-to-the-premises services
, whilst also providing
high-speed connectivity
and automatic restoration capabilities to enterprises for their
data centres
and
services
such as
cloud computing
and
machine-to-machine communications (M2M).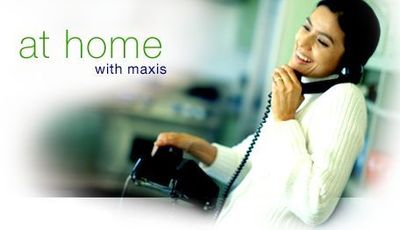 Invite Maxis into your home by subscribing to our residential fixed line telephony and Internet services.
Courtesy of Maxis Berhad
Furthermore, the
new optical network
will enable
Maxis
to provision services faster and shorten the time to market for
new services requiring higher capacities and reliability.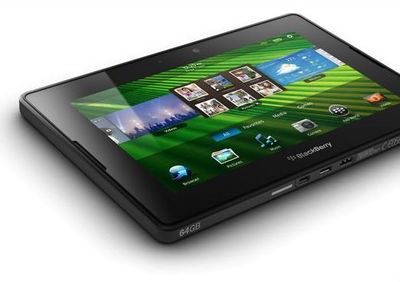 The BlackBerry® PlayBook™ tablet.
If you're an existing Maxis BlackBerry Internet Service user, you can get your BlackBerry PlayBook tablet by topping up your current BIS data plan.
Courtesy of Maxis Berhad
"Maxis' growth and track record have been supported by a strong commitment to bringing innovation, and transforming our architecture to address the challenges of capacity, network protection and quick provisioning," said
Mark Dioguardi, Maxis' Chief Technology Officer
. "The deployment of this optical network solution transforms our core transmission network; much like upgrading from a normal trunk road to a super highway, allowing users to enjoy faster and seamless high capacity connectivity within Peninsular Malaysia."
The HTC ChaCha lets you share music, photos, your location and status updates in just one touch via a dedicated Facebook® share button. With integrated Facebook chat, catch-up with your friends whenever you like. With a dedicated QWERTY keyboard featuring well balanced raised keys the HTC ChaCha lets send out your messages superfast.
Courtesy of Maxis Berhad
"Maxis remains committed to providing our customers with the best in network experience. We currently have the largest and fastest combined high speed fixed and wireless footprint to service the growing demand for data and broadband services across the country and we were also the first service provider to surpass 5,000 3G sites across East and West Malaysia, enabling the delivery of high-speed wireless broadband and mobile data capabilities to over 80% of the Malaysian population. Additionally,Maxis was the first to conduct trials for Long Term Evolution (LTE) technology successfully,"
Mark
added.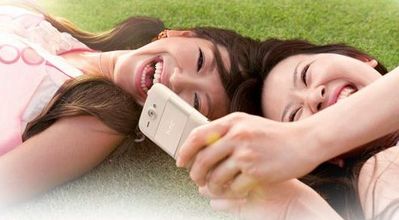 The HTC Incredible S offers a unique contoured design for stunning looks and a more secure grip. Capture life's moments in vivid detail with the built-in HD camcorder. Immerse yourself in videos on the cinematic 4-inch display and virtual surround sound by SRS™. Go from big to bigger and share videos, photos or music wirelessly from your phone to your TV via DLNA.
The Incredible S includes a powerful 1GHz processor for super fast web browsing.
Courtesy of Maxis Berhad
Commenting on the partnership with
Maxis
,
Rajeev Singh-Molares, President of Alcatel-Lucent's activities in Asia-Pacific
, said,
"Our 100G optical solution gives Maxis a new architecture that will drastically reduce its cost of reliably transporting high volumes of traffic while providing a powerful platform to launch and support innovative new services."
About Maxis Berhad
Maxis Berhad with its consolidated subsidiaries
(together, '
Maxis
') is the leading integrated communications service provider in
Malaysia with 14.1 million mobile subscriptions
as of 31 March 2011.
Since 1995, Maxis' Malaysian business
has been providing a full suite of
communication services on multiple platforms
to satisfy the needs of
individual consumers, small and medium enterprises, and large corporations in Malaysia.

Maxis has pioneered and led the
Malaysian market
in providing innovative mobile products and services.
It was the first to launch
3G services
,
Maxis3G
, in March 2005.
In September 2006 it was among the world's first to use
HSDPA
, a high-speed upgrade of the
3G network
.
In December 2009 it was first to introduce to
Malaysia, HSPA+,
the latest advancement in
3G/HSPA network
capabilities, to further enhance its
wireless broadband services
.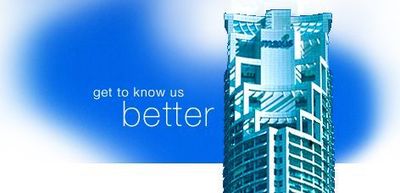 Courtesy of Maxis Berhad

Maxis is a leading regional content player with 42.1% of non-voice revenue as part of mobile revenue and with over 50% or 7.8 million of its customer base being active mobile internet users
.
It continually explores global and local best partnerships with partners such as
Western Union
and
PayPal
to bring the latest relevant content first to customers.
Maxis actively builds a local content ecosystem with partners to forward the Malaysian content industry
.
It was also the
first telecommunication service provider
to bring the
BlackBerry™
and
Apple iPhone™ smart phones to Malaysia
.
The company in April 2009 unveiled the
first-in-the world commercial near field communication service
, which enables customers to use their phones for
wave
and
pay transactions
.
Maxis' growth and strong track record
of enabling innovation, excellent customer experience and value to stakeholders have won the company numerous
awards
over the years which include
Asia's Best Employer Award 2010
from
Singapore's Employer Branding Institute
.
Maxis was nominated as Best Mobile Operator in 2010's World Communication Awards for leadership in service innovation
.
Maxis' vision
is to bring advanced communications services to enrich its customers' lives and businesses, in a manner that is simple and personalised, by efficiently and creatively harnessing leading edge technology, and delivering a brand of service experience that is reliable and enchanting.
Maxis
has also been active in carrying out
Corporate Responsibility
programmes to serve the communities.
Since 2002
Maxis
has been dedicated to working in unison with the
Ministry of Information Communications
and Culture Malaysia ('KPKK')
and the
Malaysian Communications and Multimedia Commission ('SKMM')
on the
Bridging Communities corporate
responsibility programme to increase
Malaysian access to the digital platform.

For more information, please visit:
maxis.com.my
About Alcatel-Lucent
Alcatel-Lucent
(Euronext Paris and NYSE: ALU).
The long-trusted partner of service providers, enterprises, strategic industries and governments around the world, Alcatel-Lucent is a leader in mobile, fixed, IP and Optics technologies, and a pioneer in applications and services.

Alcatel-Lucent includes Bell Labs, one of the world's foremost centres of research and innovation in communications technology
.
With operations in more than
130 countries
and one of the most experienced global services organizations in the industry,
Alcatel-Lucent is a local partner with global reach.

The Company achieved revenues of
Euro 16 billion
in 2010 and is incorporated in
France and headquartered in Paris
.
For more information, visit
Alcatel-Lucent
on:
http://www.alcatel-lucent.com
read the latest posts on the
Alcatel-Lucent blog
http://www.alcatel-lucent.com/blog
and follow the
Company
on
Twitter
:
http://twitter.com/Alcatel_Lucent
Source: Alcatel-Lucent
http://www.alcatel-lucent.com/wps/portal/pressroom
ASTROMAN Magazine - 2011.06.24
Parker Moss joins Alcatel-Lucent to lead Wireless Marketing
http://www.astroman.com.pl/index.php?mod=magazine&a=read&id=1002
ASTROMAN Magazine - 2011.06.18
Alcatel-Lucent Announces Senior Executive Appointment
http://www.astroman.com.pl/index.php?mod=magazine&a=read&id=1000
ASTROMAN Magazine - 2011.01.07
Alcatel-Lucent to demonstrate LTE-enabled video communications services with Verizon wireless at CES
http://www.astroman.com.pl/index.php?mod=magazine&a=read&id=873
ASTROMAN Magazine - 2011.01.07
Alcatel-Lucent wins CES Innovations Award for significantly simplifying the delivery and management of connected home services
http://www.astroman.com.pl/index.php?mod=magazine&a=read&id=874
ASTROMAN Magazine - 2010.09.09
Alcatel-Lucent acquires OpenPlug
http://www.astroman.com.pl/index.php?mod=magazine&a=read&id=803
ASTROMAN Magazine - 2010.09.07
eFive Telecoms with Alcatel-Lucent will link West Africa to South America
http://www.astroman.com.pl/index.php?mod=magazine&a=read&id=802
ASTROMAN Magazine - 2010.06.20
ACE with Alcatel-Lucent will link 23 countries from South Africa to France
http://www.astroman.com.pl/index.php?mod=magazine&a=read&id=747
ASTROMAN Magazine - 2009.11.18
Alcatel-Lucent to demonstrate the LTE Connected Car concept vehicle
http://www.astroman.com.pl/index.php?mod=magazine&a=read&id=602