The new HP Multi-Supplier Integration (MSI) Service helps chief information officers (CIOs) improve overall IT performance and manage multivendor environment complexities while keeping costs in check.
Courtesy of HP
Palo Alto, Calif., USA - August 11, 2011
HP Enterprise Services
today announced a
new service to help enterprises and governments gain control of multivendor service environments, improving overall IT performance and quality while optimizing costs.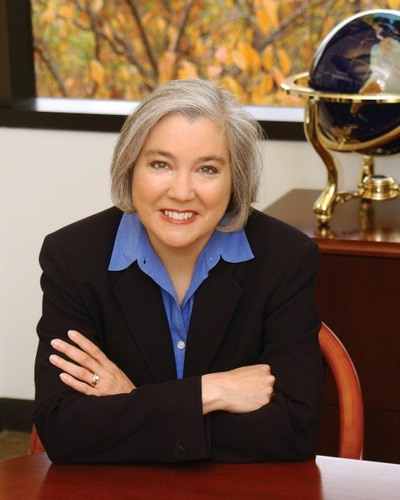 Ann M. Livermore, Executive Vice President, HP Enterprise Business.
"In addition to cost, quality and risk, a critical imperative for today's enterprises is business agility."
Courtesy of HP
Most
large enterprises combine services and technologies from multiple providers to deliver services to their end users
.
These multivendor delivery models challenge IT leadership to ensure efficient workflow, timely problem resolution and adequate service-level performance
.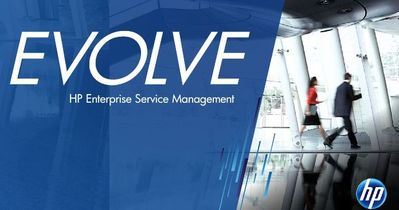 Courtesy of HP

The inability to effectively integrate service delivery in these multivendor delivery models can lead to poor IT performance and higher costs
.
By improving supplier management and the handoffs between suppliers and internal delivery teams, the
new HP Multi-Supplier Integration (MSI) Service helps chief information officers (CIOs) improve overall IT performance and manage multivendor environment complexities while keeping costs in check.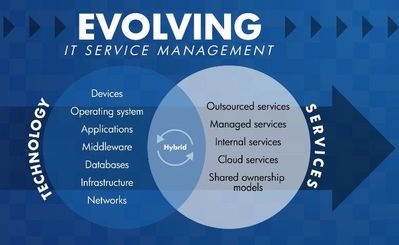 Courtesy of HP

With HP as the single service integration and management layer, clients can focus their efforts on innovation and process improvement
.
As a
single point of contact, the HP MSI Service
drives effective
supplier collaboration
, rapid problem resolution and workflow process improvements.
In the event of a service interruption, the
MSI Service provides comprehensive diagnostics, accountability and timely restoration of services.

Courtesy of HP
"Clients are embracing hybrid delivery models that increase complexity with traditional and new 'as a service' offerings from multiple suppliers," said
Rhonda Vetere, vice president, Enterprise Service Management, HP Enterprise Services
.
"The HP MSI Service provides the tools, processes and personnel to effectively manage multisupplier delivery and the governance to drive continuous service quality improvement."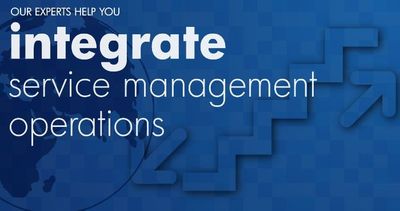 Courtesy of HP

MSI will be delivered through HP's global IT service delivery system, which is based upon efficiency and optimization
.
MSI provides the people, processes, technology and tools required to manage the delivery of IT infrastructure to enterprise clients worldwide
.
Instant-On Enterprises employ HP MSI Service
to improve service delivery to their end users, which helps improve the speed of responding to business change.
In a
world of continuous connectivity, the Instant-On Enterprise embeds technology
in everything it does to
serve customers, employees, partners
and
citizens
with whatever they need, instantly.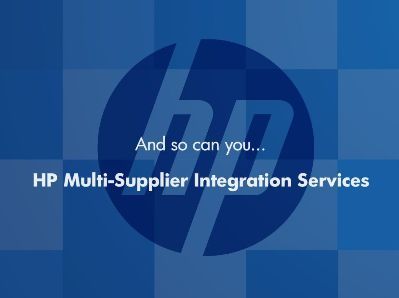 Courtesy of HP

The HP Multi-Supplier Integration and Management Service
is expected to be available
worldwide on Aug. 31
.
Pricing will vary based on solutions components selected, volumes and contract duration.
More information about the service is available at
www.hp.com/go/multisupplier
About HP
HP creates new possibilities for technology to have a meaningful impact on people, businesses, governments and society
.
The world's largest technology company, HP
brings together a portfolio that spans printing, personal computing, software, services and IT infrastructure at the convergence of the cloud and connectivity, creating seamless, secure, context-aware experiences for a connected world.
More information about
HP
(NYSE: HPQ) is available at
http://www.hp.com
Source: Hewlett-Packard Corporation
http://www.hp.com/hpinfo/newsroom/press/2011/110811xa.html?mtxs=rss-corp-news
Rhonda Vetere
Vice President, Enterprise Service Management,
Hewlett-Packard Company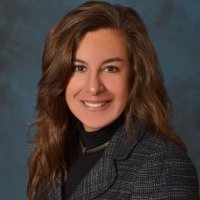 Rhonda Vetere
Courtesy of HP
Rhonda Vetere is the Vice President of Enterprise Service Management (ESM) for HP Enterprise Services Infrastructure Technology Outsourcing (ITO).
Rhonda is known for bringing consistent global success in the Telecommunication, Services and Financial Industry.
She is a global change agent who brings innovative strategies to overhaul and streamline operations while integrating solutions to bolster efficiency on a global level.
Rhonda is passionate about improving service levels and quality by implementing advanced product knowledge and tools across all areas of business.
Throughout her career, she has spearheaded 13 successful global mergers.
Her ability to consistently deliver resulted in 6 industry nominations for implementations of global data centers.
In her current role, Rhonda assumed global responsibility for delivering an innovative ITIL aligned suite of cross functional capabilities to standardize and automate IT service delivery for our clients.
ESM enables Incident, Change, Problem, Release, Event, Availability, Capacity, Service Level and Configuration Management.
In addition, we support Account Business Management with Request, Catalogue and Asset Management and supply input for customer billing.
ESM is the way HP Enterprise Services runs its business.
Prior to this role, Rhonda was with Lehman Brothers/Barclays as the Global Infrastructure and Global Production Services Executive.
Her global responsibilities included Data Center Management, trading desks, Application and Batch Monitoring, Capacity Planning, Enterprise System Tools Management, Production Management, Service Level Management, help desks and overall Global Infrastructure Operations.
In this role, she executed a global plan to migrate non-strategic sites resulting in a savings of $23.5M.
Rhonda was known as a results-oriented, client-focused executive.
Source: Hewlett-Packard Corporation
http://www.hp.com/hpinfo/newsroom/
Ann M. Livermore
Executive Vice President, HP Enterprise Business
Ann M. Livermore
Courtesy of HP
Ann M. Livermore is executive vice president of the HP Enterprise Business, an approximately $54 billion annual business that encompasses storage, servers, software and services.
The products and services from this organization serve business and public sector customers of all sizes in more than 170 countries.
For more than two decades, Livermore has been involved with building solutions to help HP customers manage and transform their technology environments to optimize business outcomes.
She joined HP in 1982 and held a variety of management positions in marketing, sales, research and development, and business management before being elected a corporate vice president in 1995.
Livermore holds a bachelor's degree in economics from the University of North Carolina at Chapel Hill and a master's degree in business administration from Stanford University.
In 1997, Livermore was elected to the board of directors of United Parcel Service.
Source: Hewlett-Packard Corporation
http://www8.hp.com/us/en/company-information/executive-team/ann-livermore.html
ASTROMAN Magazine - 2011.06.19
HP Announces Organizational Changes
http://www.astroman.com.pl/index.php?mod=magazine&a=read&id=1001
ASTROMAN Magazine - 2011.03.19
HP Introduces World's First 42-inch High-speed Digital Color Press
http://www.astroman.com.pl/index.php?mod=magazine&a=read&id=922
ASTROMAN Magazine - 2010.11.04

HP Delivers the Instant-On Enterprise for Business and Government
http://www.astroman.com.pl/index.php?mod=magazine&a=read&id=836
ASTROMAN Magazine - 2010.10.23
HP Completes Acquisition of ArcSight
http://www.astroman.com.pl/index.php?mod=magazine&a=read&id=832
ASTROMAN Magazine - 2010.05.01
HP to Acquire Palm for $1.2 Billion
http://www.astroman.com.pl/index.php?mod=magazine&a=read&id=711
ASTROMAN Magazine - 2010.04.23
HP Launches Comprehensive Networking Portfolio to Transform Networking Industry
http://www.astroman.com.pl/index.php?mod=magazine&a=read&id=704
ASTROMAN Magazine - 2010.04.11

HP Labs Discovery Holds Potential to Fundamentally Change Computer System Design
http://www.astroman.com.pl/index.php?mod=magazine&a=read&id=695
ASTROMAN Magazine - 2009.11.14

HP to Acquire 3Com for $2.7 Billion


http://www.astroman.com.pl/index.php?mod=magazine&a=read&id=600
ASTROMAN Magazine - 2009.07.04

HP Introduces World's First Web-connected Home Printer
http://www.astroman.com.pl/index.php?mod=magazine&a=read&id=534
ASTROMAN Magazine - 2009.07.04
HP at Silvers Summit at CES 2009
http://www.astroman.com.pl/index.php?mod=magazine&a=read&id=533