Alcatel-Lucent. At the Speed of Ideas.
Big ideas arrive out of the blue. Great ideas grow and develop, are exchanged and changed. Small ideas improve our world immeasurably. Our ideas have made possible the networks that exist today, so your ideas can live and thrive on the network.
Alcatel-Lucent has new thinking on the growth markets: Application and Content Value Chain, Customer Experience Transformation, Internet of Things, Cloud. Wireless All Around.
Courtesy of Alcatel-Lucent
Paris, France - June 14, 2011
Alcatel-Lucent
(Euronext Paris and NYSE: ALU) announced today the appointment of
Christel Heydemann as Vice President, Human Resources and Transformation
, succeeding
Pierre Barnabé
, who after
13 years is leaving Alcatel-Lucent to join SFR as Managing Director Enterprise
.
Christel will be a member of the Management Committee
.
This announcement will be effective on August 22, 2011
.
Ben Verwaayen, Alcatel-Lucent CEO
Courtesy of Alcatel-Lucent

Ben Verwaayen, Alcatel-Lucent CEO
said,
"Christel is an outstanding Executive, and will bring a tried and tested business perspective to the critical role of people and talent management at the top of Alcatel-Lucent."
He added,
"I am delighted for Pierre, he has made an enormous contribution to our company, and we are genuinely pleased that he is joining a company that Alcatel-Lucent has a long history of working with."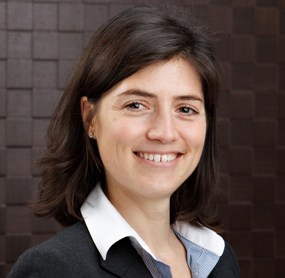 Christel Heydemann
Courtesy of Alcatel-Lucent

Christel Heydemann
said,
"Alcatel-Lucent is back, the market is in growth, and the retention, development and attraction of talent has never been more important. I am delighted to be joining the Senior Management team at Alcatel-Lucent, in this critical role."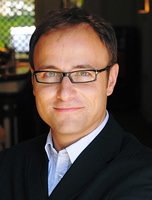 Pierre Barnabé
Courtesy of Alcatel-Lucent

Pierre Barnabé
said,
"After 13 years, leaving Alcatel-Lucent is a difficult decision, particularly as the company is going from strength to strength."
He added,
"SFR have been a customer and client for much of the last decade, and the prospect to join them in this role was an opportunity of a lifetime."
Christel Heydemann is leading the strategic relationship with HP
.
Before that, she was the leader of the
Sales Account Management in Alcatel-Lucent France.

Prior to that, she has been holding various managerial positions such as
key account manager for SFR and Orange
among others.
She joined Alcatel-Lucent, in 1999
, in the
Project finance team
of the
Chief Financial Office
.
She began her career as
Analyst at the Boston Consulting Group in Paris.

She is a graduate of Ecole Polytechnique and the Ecole Nationale des Ponts et Chaussées
.
About Alcatel-Lucent
Alcatel-Lucent (Euronext Paris and NYSE: ALU)

The long-trusted partner of service providers, enterprises, strategic industries and governments around the world,
Alcatel-Lucent is a leader in mobile, fixed, IP and Optics technologies, and a pioneer in applications and services.

Alcatel-Lucent includes Bell Labs
, one of the world's foremost centres of research and innovation in communications technology.
With operations in more than
130 countries
and one of the most experienced global services organizations in the industry,
Alcatel-Lucent is a local partner with global reach.

The Company achieved revenues of Euro 16 billion
in 2010 and is incorporated in
France
and
headquartered in Paris
.
For more information, visit
Alcatel-Lucent
on
http://www.alcatel-lucent.com
Source: Alcatel-Lucent
http://www.alcatel-lucent.com/wps/portal/press?lu_lang_code=en
ASTROMAN Magazine - 2011.01.07
Alcatel-Lucent to demonstrate LTE-enabled video communications services with Verizon wireless at CES
http://www.astroman.com.pl/index.php?mod=magazine&a=read&id=873
ASTROMAN Magazine - 2011.01.07
Alcatel-Lucent wins CES Innovations Award for significantly simplifying the delivery and management of connected home services
http://www.astroman.com.pl/index.php?mod=magazine&a=read&id=874
ASTROMAN Magazine - 2010.09.09
Alcatel-Lucent acquires OpenPlug
http://www.astroman.com.pl/index.php?mod=magazine&a=read&id=803
ASTROMAN Magazine - 2010.09.07
eFive Telecoms with Alcatel-Lucent will link West Africa to South America
http://www.astroman.com.pl/index.php?mod=magazine&a=read&id=802
ASTROMAN Magazine - 2010.06.20
ACE with Alcatel-Lucent will link 23 countries from South Africa to France
http://www.astroman.com.pl/index.php?mod=magazine&a=read&id=747
ASTROMAN Magazine - 2009.11.18
Alcatel-Lucent to demonstrate the LTE Connected Car concept vehicle
http://www.astroman.com.pl/index.php?mod=magazine&a=read&id=602