Pegasus
On April 5, 1990, Orbital ATK began a new era in commercial space flight when our Pegasus rocket was launched from beneath a NASA B-52 aircraft in a mission that originated from Dryden Flight Research Center in California.
In the decades since its maiden flight, Pegasus has become the world's standard for affordable and reliable small launch vehicles.
It has conducted 43 missions, launching 94 satellites.
Photo courtesy of Orbital ATK
Dulles, Virginia, USA - May 30, 2017

• Company's Ground-Based Midcourse Defense (GMD) Booster Completes 15th Consecutive Flight

Orbital ATK (NYSE: OA), a global leader in aerospace and defense technologies, successfully launched and tested its Orbital Boost Vehicle (OBV) rocket for the U.S. Missile Defense Agency (MDA) as part of the Ground-based Midcourse Defense (GMD) FTG-15 Flight Test.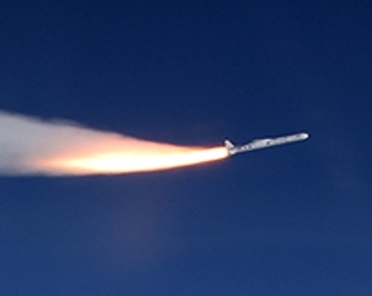 Pegasus
The three-stage Pegasus is used to deploy small satellites weighing up to 1,000 pounds into low-Earth orbit.
Pegasus is carried aloft by our Stargazer L-1011 aircraft to approximately 40,000 feet over open ocean, where it is released and free-falls five seconds before igniting its first stage rocket motor.
With its unique delta-shaped wing, Pegasus typically delivers satellites into orbit in a little over 10 minutes.
This patented air-launch system provides customers with unparalleled flexibility to operate from virtually anywhere on Earth with minimal ground support requirements.
Pegasus launches have been conducted from six separate sites in the U.S., Europe and the Marshall Islands, the first time a space launch vehicle has demonstrated such operational flexibility.
Pegasus XL is a category 3 NASA-certified vehicle.
Photo courtesy of Orbital ATK

The company also supplied its Intercontinental Ballistic Missile (ICBM) target rocket for this critical national security system test.

The OBV was launched from Vandenberg Air Force Base, California, on May 30, 2017.

Orbital ATK provides the OBV to MDA as part of an industry team led by The Boeing Company (NYSE: BA).



Space Launch System (SLS) - Solid Rocket Boosters
Orbital ATK manufactures the five-segment solid rocket boosters for NASA's Space Launch System (SLS).
These are the largest solid rocket motors ever built and are rated for human flight.
Photo courtesy of Orbital ATK
"This flight test was a major undertaking for Orbital ATK as we supplied both the boost vehicle for the interceptor and the target,"
said Rich Straka, Vice President and General Manager of Orbital ATK's Launch Vehicles Division.

"Today's successful test confirms the United States' missile defense program stands ready to protect against long-range missile attacks, and we are proud to be a part of that team."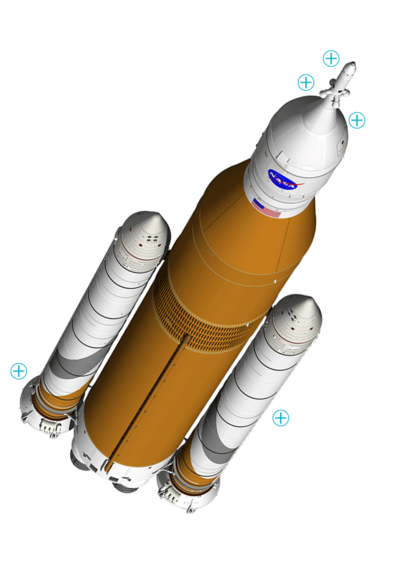 NASA's Space Launch System (SLS) is an advanced, heavy-lift launch vehicle that provides an entirely new capability for science and human exploration beyond Earth's orbit.
SLS will be the most powerful rocket in history, and it is designed to be flexible and evolvable, to meet a variety of crew and cargo mission needs. Photo courtesy of Orbital ATK

FTG-15 was the first flight of the "C2" configuration of the OBV, which includes upgraded avionics and safety systems to address new requirements and obsolescence issues with the legacy vehicles.
It was also the first flight of the ICBM range target.



Rocket Motor Testing
Orbital ATK's test facilities use multiple test bays capable of testing solid rocket motors up to 12.2 feet in diameter and 152 feet long.
Test stands of various sizes and configurations are available and are capable of supporting up to 4.3 million lbs. of thrust.
Photo courtesy of Orbital ATK

MDA's goal is to expand the Ground Based Interceptor (GBI) fleet to 44 missiles by the end of 2017.



Orbital ATK is building the main abort and attitude control motors for the launch abort system that will sit on top of the Orion Crew Exploration Vehicle, the first spacecraft in history capable of taking humans to multiple destinations within deep space.
The Orion launch abort system will include an escape rocket on top of the capsule that can quickly lift the crew away if problems develop during launch or ascent.
Photo courtesy of Orbital ATK
"Orbital ATK is honored to be a part of MDA's charge to strengthen the national defenses from 30 to 44 GBI Interceptors in 2017,"
said Straka
.
"We understand the importance of this goal and, we are focused on mission success."

Orbital ATK manufactures solid-propulsion boost motor systems for all three stages of the Trident II missile, also known as the Trident D5, under a contract from prime contractor Lockheed Martin Space Systems Co.
Orbital ATK has a long history of producing solid-propulsion systems for submarine-launched missiles, beginning with the Polaris missile in the 1950s.
Photo courtesy of Orbital ATK

Following a preliminary post-flight analysis of the data collected from the mission, MDA and the GMD team confirmed all primary OBV objectives for the interceptor test were achieved.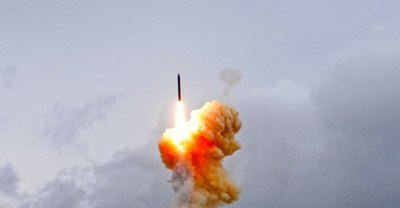 Ballistic Missile Targets
Orbital ATK designs and produces target launch vehicles used in the development and testing of missile defense systems.
Our target launch vehicles include suborbital rockets and their principal subsystems, as well as payloads carried by such vehicles.
Various branches and agencies of the U.S. military, including MDA, use our target launch vehicles as targets for defense-related applications such as ballistic missile interceptor testing and related experiments.
Photo courtesy of Orbital ATK

These included pre-launch built-in test functionality, silo launch and fly out of the OBV and accurate booster delivery of the Exoatmospheric Kill Vehicle (EKV) to enable intercept of the target.



Launch Structures
Orbital ATK has produced more four- and five-meter diameter launch-vehicle structures than any other company.
More than 400 structures have been manufactured for Ariane V, Atlas V and Delta IV.
Photo courtesy of Orbital ATK

The MDA/Orbital ATK ICBM Team also confirmed nominal operation of the target, meeting all primary mission objectives.

The ICBM is largest target in a broader family of targets that Orbital ATK supplies to the MDA for Ballistic Missile Defense System testing.


Photo courtesy of Orbital ATK

Orbital ATK's missile defense interceptors and related target vehicles are primarily produced at the company's engineering and manufacturing facility in Chandler, Arizona, with solid rocket motor propulsion manufactured in Magna, Utah, and its vehicle assembly and integration facilities at Vandenberg Air Force Base, California, and Huntsville, Alabama.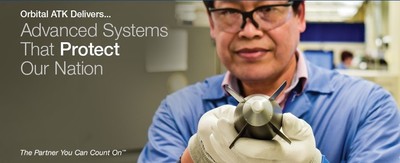 Photo courtesy of Orbital ATK

Today's OBV mission was executed under the GMD Development and Sustainment Contract, which continues through at least 2018.

Orbital ATK developed the OBV under a multi-year contract with Boeing that began in 2002.

Together the OBV and the EKV comprise the GBI, which is assembled by Boeing.



Photo courtesy of Orbital ATK

The ICBM target was provided under the Intermediate Range Ballistic Missile contract, which continues at least thru 2019 with options for additional target vehicles and launches.


About Orbital ATK

Orbital ATK is a global leader in aerospace and defense technologies.
The company designs, builds and delivers space, defense and aviation systems for customers around the world, both as a prime contractor and merchant supplier.

Its main products include launch vehicles and related propulsion systems; missile products, subsystems and defense electronics; precision weapons, armament systems and ammunition; satellites and associated space components and services; and advanced aerospace structures.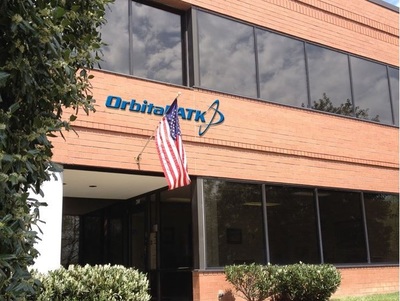 Orbital ATK HQ
Photo courtesy of Orbital ATK

Headquartered in Dulles, Virginia, Orbital ATK employs approximately 12,500 people in 18 states across the U.S. and in several international locations.

For more information, visit www.orbitalatk.com
.
http://www.orbitalatk.com/
A Message from David W. Thompson,
President and Chief Executive Officer, Orbital ATK

Welcome to Orbital ATK!
We are a global aerospace and defense enterprise that combines two great companies – Orbital Sciences Corporation and ATK Aerospace and Defense – who have shared over 25 years of successful collaboration in developing and producing innovative and affordable technologies.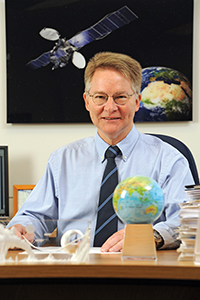 David W. Thompson
President and Chief Executive Officer
Photo courtesy of Orbital ATK
Building on the storied history of both companies, Orbital ATK strives to be a global leader in space, defense and aviation markets.
The company's fundamental purpose is to create outstanding value for our customers by providing safe, reliable, and affordable products and systems that enable or enhance commercial, civil government and defense operations.
Guided by this goal, we aim to generate attractive financial returns for our investors, provide challenging and rewarding careers for our employees, create positive business opportunities for our suppliers and partners, and support the men and women of our armed forces who protect our freedom every day.
By providing dependable and affordable aerospace and defense technologies, Orbital ATK is dedicated to being "The Partner You Can Count On."
I hope you find the information about Orbital ATK on our web site to be useful.
Please do not hesitate to contact our operating group leaders, business development managers, investor or public relations specialists, and human resource professionals if you would like to learn more about our company.
David W. Thompson
President and Chief Executive Officer

Media Contact

Trina Patterson

(801) 699-0943
trina.patterson@orbitalatk.com
Investor Contact

Barron Beneski

(703) 406-5528
barron.beneski@orbitalatk.com
Source: Orbital ATK

http://www.orbitalatk.com/news-room/default.asp
Editor-in-Chief of ASTROMAN magazine: Roman Wojtala, Ph.D.